Construction Alert: Parking Lot 1 ADA Stalls
Campus Capital Projects Office — CONSTRUCTION ALERT
Date: April 7, 2022
What: Parking Lot 1 ADA Stalls
When: May 22, 2023 – August 18, 2023
Where: Cypress College – Parking Lot 1
Work Hours: 7 a.m. – 3:30 p.m. (anticipated)
Activities:
The contractor completing the parking Lot 1 ADA stalls project will be mobilizing and beginning construction activities in May 2023. Portions of the parking stalls will be closed during this time as well as all ADA parking stalls. Alternate ADA parking spaces are available in Lots 4, 5, 7, and 8. Access to the Campus Safety Office and west entry to the Business Building will be diverted to the north entry point for the duration of the construction period. In addition, the sidewalk to the west of the Business Building will be closed. All other pedestrian walkways and fire lanes around the building will remain open.
Construction is anticipated to be completed by mid-August 2023. Refer to the map below for further information.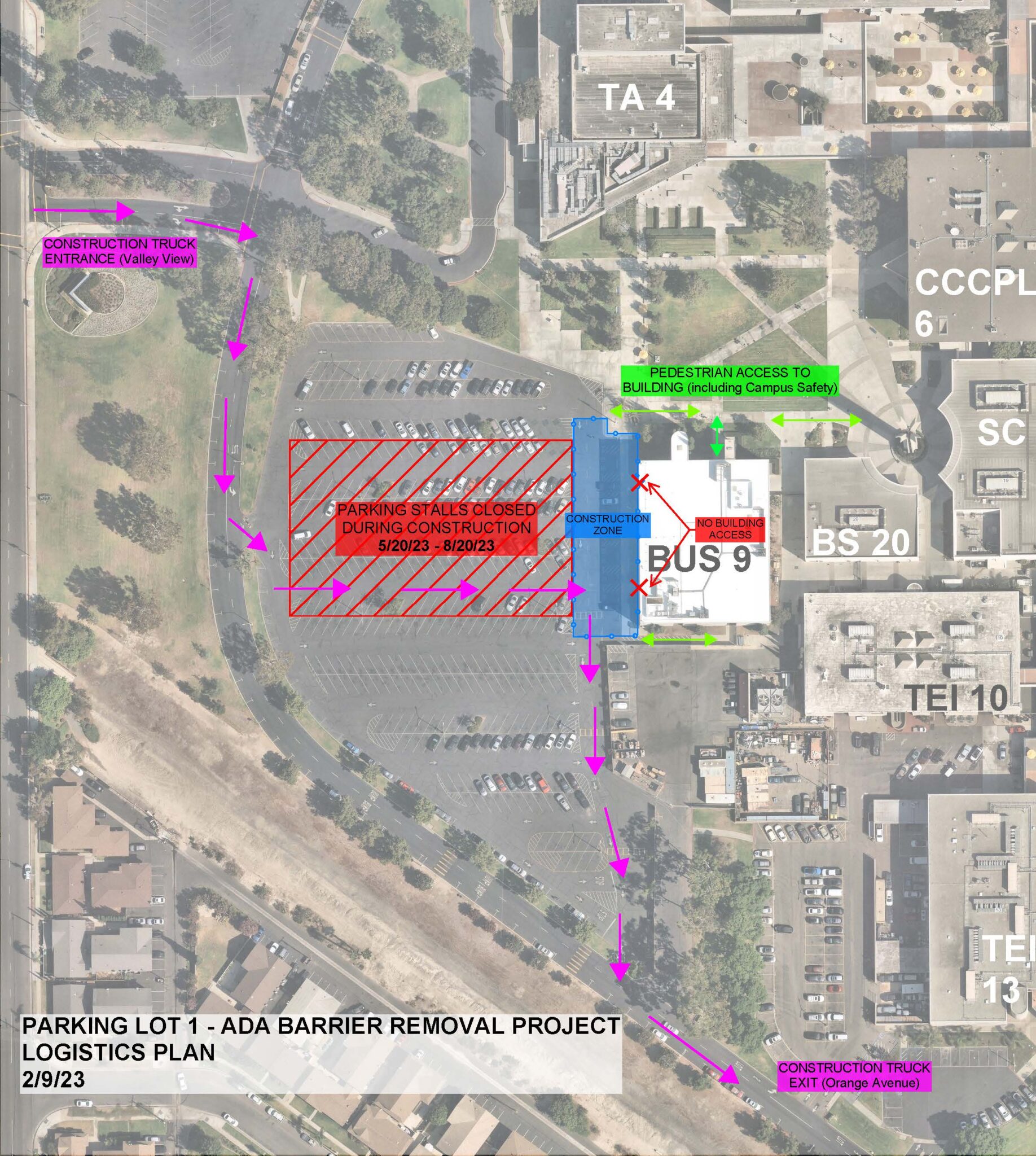 If you have any questions or concerns, please contact Anne Acurso at (714) 484-7733 or Alejandra Ramirez at (714) 484-7732 or capitalprojects@cypresscollege.edu.