COVID-19 Vaccine Requirement and Exemptions
---
On November 1, a NOCCCD Board of Trustees' COVID-19 mandate went into effect.
Here's what you need to know:
all District employees and students attending on-campus classes are to be fully vaccinated or approved for a religious and/or medical exemption
ACT NOW to upload your vaccination or exemption
NOCCCD COVID-19 vaccination mandate information
Masks are encouraged indoors, but are not currently required
The Check-in Kiosk is now a help center, but check-in is no longer required
Students may be asked to display their compliance status in the NOCCCD portlet to access on-campus instruction and services
Testing is available free and on-campus (see schedule below)
Submit proof of vaccination or an exemption request to the NOCCCD Vaccination Portlet. Please remember students will not be able to enroll for fall on-campus classes or on-campus services until they are compliant with this mandate, although they may enroll in online classes only. While all members of our campus community are welcome to participate in the free COVID-19 testing, those without approved vaccination documentation in the portlet will be required to do so. You will be notified regarding your testing status each week.
Please use the buttons below to submit your vaccination documentation or exemption request.
---
---
The District's third-party administrator, Healthcare IT Solutions, is currently and actively reviewing and clearing vaccination cards. You may log in to myGateway to view your up-to-date clearance status. If you are having technical issues with myGateway and/or the vaccination portal, you may contact Information Services at ishelpdesk@nocccd.edu.
The Vaccination Program website is accessed by using your myGateway login credentials. The verification and maintenance of records is housed and maintained on a HIPPA-compliant server by a third party.
Learn how to access and use the vaccination website.
---
Reviewing Your Status
To check your status, you may log in to myGateway or use the Cypress College app. Staff at the check-in kiosks will be available to help explain any status indicators you don't understand.
---
Testing Center
Cypress College has contracted with Virus Geeks to operate an on-campus testing center offering drive-up and walk-in service. The center is open to all in our campus community and is required for those who are on campus and not vaccinated.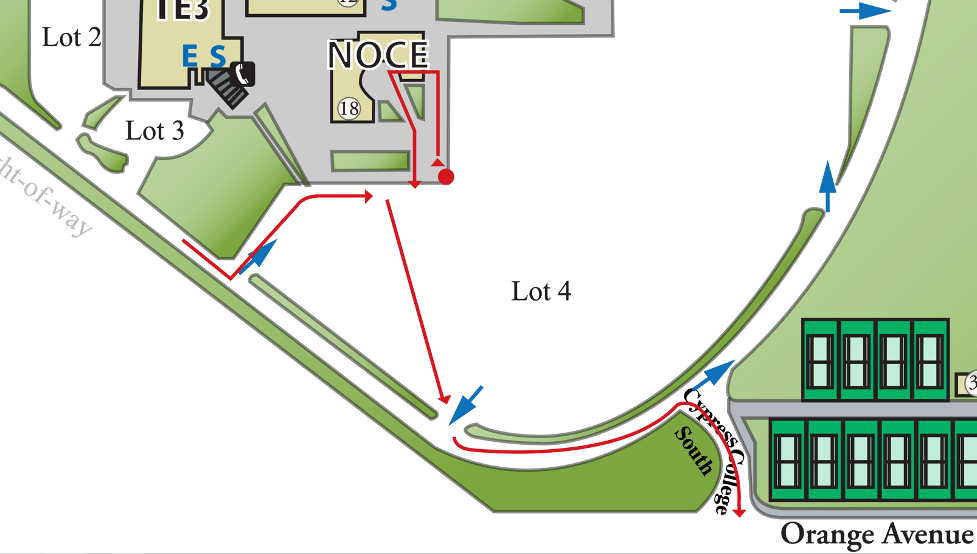 Who needs to test:
All employees and students who have an approved exemption
Location:
NOCE Room 118, Drive-up Option in Lot 4
Hours:
Monday — 8 a.m.–12 p.m.
Tuesday — 8 a.m.–12 p.m.
Wednesday — 6–10 a.m.
Thursday — 12–4 p.m.
---
Additional information:
---