End-of-Semester Resources
---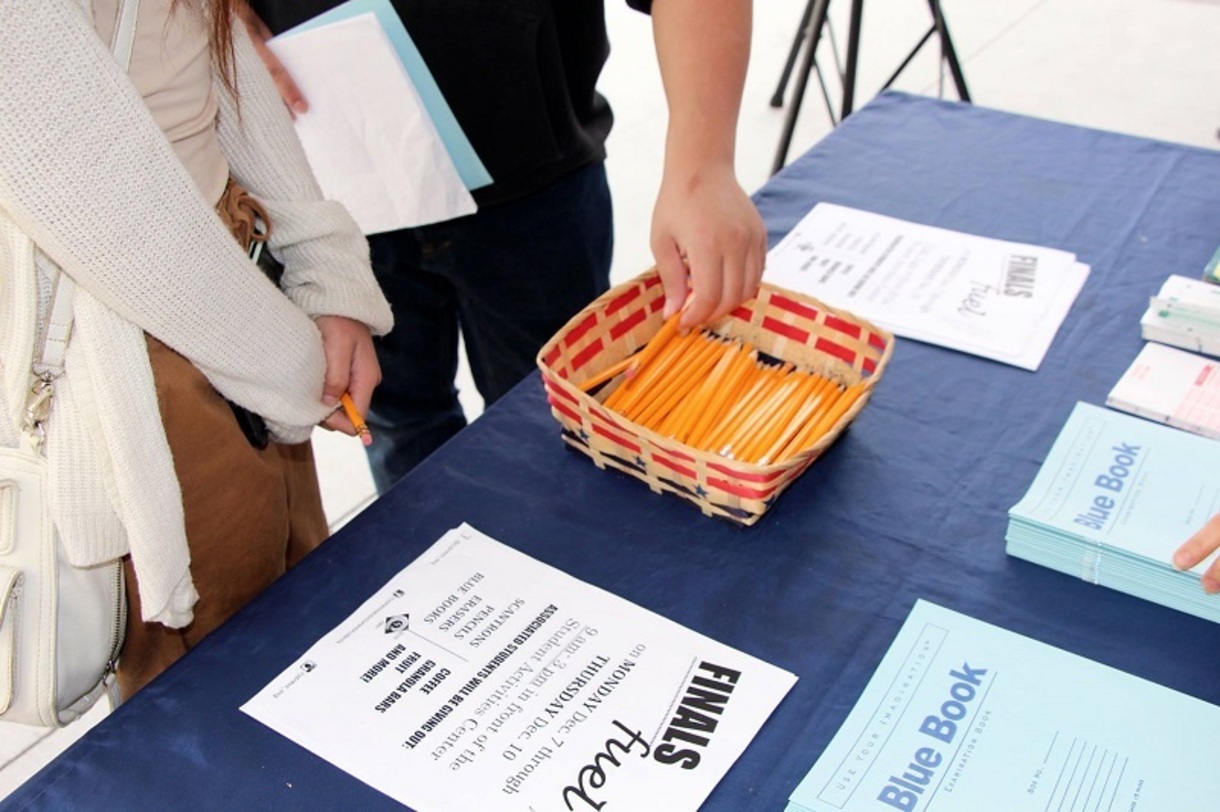 Does the quickly approaching end of the semester have you stressed? We know that this point in the semester can be very hectic, with papers and projects coming due, and finals rapidly approaching. We want to see you succeed, so we've rounded up resources at the college to help you survive (and thrive) these last two weeks. The L/LRC even has extended hours to help you succeed!
Academics: Support at the Library & Learning Resource Center
Resources for research: Books, periodicals, and article databases are available through the Library, which you can find here. Librarians are also available to assist you in your research. Not near a computer? They have an app! You can also text a librarian—simply text "Cypress" to 66746.
Computers: Both the Library and Learning Resource Center have desktop computers, and the library has laptops that you can check out as well.
Math Learning Center: Need help with a problem in math, stats, or physics? Go here! They have tutors available for questions, as well as computers for online math work.
English Success Center: Having problems with a specific part of a paper, or need formatting assistance? They can help, and have computers available for research and writing as well.
Individual tutoring: It is available in several subjects, including English. Tutors can work with you on research papers. See how to make an appointment. Not on campus? Online tutoring is available! Click here for details.
Extended Hours at the L/LRC:

Wednesday, May 16 – Thursday, May 17, 8 a.m. – 11 p.m.
Friday, May 18, 8 a.m. – 9 p.m.
Monday, May 21 – Wednesday, May 23, 8 a.m. – 11 p.m.
Supplies and Food: Associated Students Finals Fuel
Supplies: The Associated Students will have those items vital for your exams-scantrons, blue books, and pencils!
Food: A.S. will have snacks as well, so you can grab a quick bite to keep you fueled!
Finals Fuel will be Monday, May 21 through Wednesday, May, 23 from 11:30 a.m. – 1:30 p.m. outside the Student Activities Center.
Stress Relief: Resources through the L/LRC
Relax your mind filling out coloring books, playing board games, an other calming activities to help you de-stress from Monday, May 21 through Wednesday, May 23.