Jim Hormel, B.A., M.F.A.
---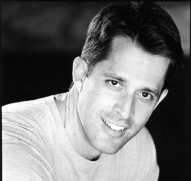 Email: jhormel@cypresscollege.edu
Phone: (714) 484-7206
Office Hours: Monday and Wednesday 9-9:45 a.m., Tuesday and Thursday 1:15-3:15 p.m.
Location: TA 203
---
About Professor Hormel
I enjoy teaching all of my students as if I were preparing them for the world of professional theater, even if they don't aspire to acting as their career. I feel this kind of instructional focus helps students to gain the most from my classes and productions and instills a level of self-discipline that will serve them in all their future endeavors. I teach Acting I, Musical Theater Techniques I-IV and I direct a Mainstage Musical Production each semester. As a part of the department's Triple Threat Week at the end of each semester, the Musical Theater Techniques classes present a Musical Revue Performance and the Acting classes present a night of selected scenes.
I have been teaching at Cypress College for over fifteen years in the Theater Department. I hold a Bachelor's degree in Drama from the University of the Pacific and a Master in Fine Arts from the University of California, Irvine. I have taught musical theater and served as the musical director for The Pacific Conservatory of Performing Arts in Santa Maria/Solvang, California. I am a member of Actor's Equity Association (AEA) and have performed extensively in professional theaters throughout California and the East Coast. In addition to Cypress College productions, I continue to direct off campus and work extensively with the Torrance Theatre Company.
Recommended Course
THEA 126 C Musical Theater Techniques
Musical Theater Techniques explores the various performance techniques required of an actor in musical theater. The class culminates in a musical revue performance.