Celeste Phelps
---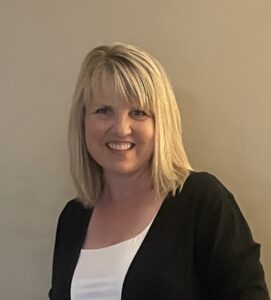 | DSS Director |
Email: cphelps@cypresscollege.edu
Meet Celeste
Celeste is the Director of Disability Support Services (DSS) at Cypress College. Prior, she was a faculty member in DSPS at Los Angeles Southwest College, a Disabilities Specialist at College of the Redwoods, and a Learning Skills Counselor at UCLA. She is a certified Learning Disabilities Specialist for California Community Colleges and worked in the K-12 Special Education program in Arizona.  She is passionate about working with students with disabilities and advocates for equitable educational opportunities for students and assists faculty to build inclusive learning environments.
Celeste earned her AA in Liberal Studies from Long Beach City College, BA in Human Development from California State University Long Beach, and her M.Ed. in Special Education from Northern Arizona University. She completed her teaching specialist coursework at Humboldt State University and post-graduate coursework at California State University Sacramento and Notre Dame of Maryland University.
When Celeste is away from the campus, she loves exploring the outdoors and spends time hiking and learning about animals and insects. She is a novice beekeeper and rows crew for the Long Beach Rowing Association women's racing team. Additionally, she enjoys going to the movies, reading, and relaxing, and she loves to drive the open highways – road trips are a must each summer!