Summer Justice
---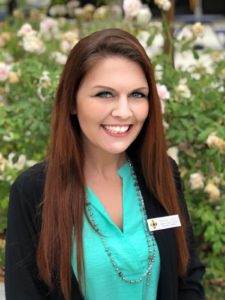 | Student Services Coordinator |
Email: sjustice@cypresscollege.edu
Meet Summer
Summer is the Administrative Assistant in the DSS office. She started working with us in December 2015, after relocating to California from Texas with her family. She has an outgoing personality and makes sure to greet all visitors with a friendly welcome.
Originally from Tennessee, Summer attended Freed Hardeman University and then completed her Bachelor of Social Work at Murray State University in Murray, KY. She has previously worked as a case manager for Weakley County Juvenile Court in Dresden, TN and as a Family Advocate for Central Texas Early Head Start program in San Marcos, TX. She also has more than 15 years of experience working as an administrative assistant or office manager.
In her free time, Summer enjoys shopping and traveling. She also loves getting to explore Southern California with her family and participating in family orientated activities. In addition, during her free time she takes joy in doing crafts projects with her children and sewing.