myGateway Back Online Through Dec. 29
The myGateway portal is back online as of this morning. The new server setup requires a change in the domain name server, which can take up to 24 hours to complete before all users can connect to the site.
myGateway is scheduled to stay online until Sunday, December 29, when additional server and database maintenance is scheduled (see below).
The mygatewaynocccd Twitter feed will be updated with changes to the status of the system, staff said late this afternoon.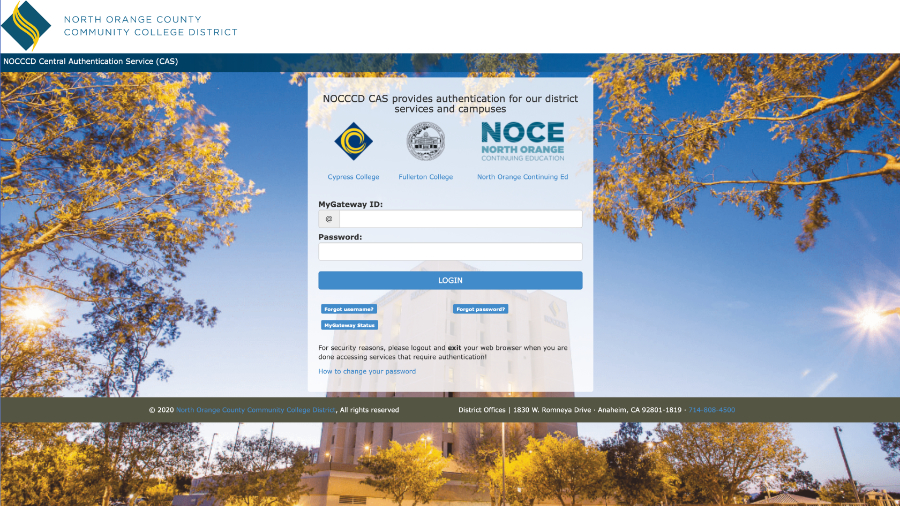 Here is the timeline for the remaining system work:
Sunday 12/29/2013 – Monday 12/30/2013 for server maintenance; all systems will be unavailable including myGateway, Banner, and Blackboard
Saturday 1/4/2014 – Sunday 1/5/2014 for an Oracle upgrade; myGateway and Banner will be unavailable
These upgrades are critical to maintaining as well as improving the stability and performance of our systems for students and staff. We apologize for any inconvenience this may cause.