Destinations
---
Cypress College's 110-acre campus features open spaces, beautifully landscaped grounds, and unique areas to relax, study, and visit.
Below are some of the destinations our visitors enjoy most.
---
Duck Pond

The pond — or, as it's affectionately known, the duck pond — centers the campus and provides a popular outdoor space for students to study year round. The pond is also popular with campus visitors and photographers. It is an ideal space for open-air events and has even hosted weddings throughout the years. Note: The pond is currently under renovation.
Sculptures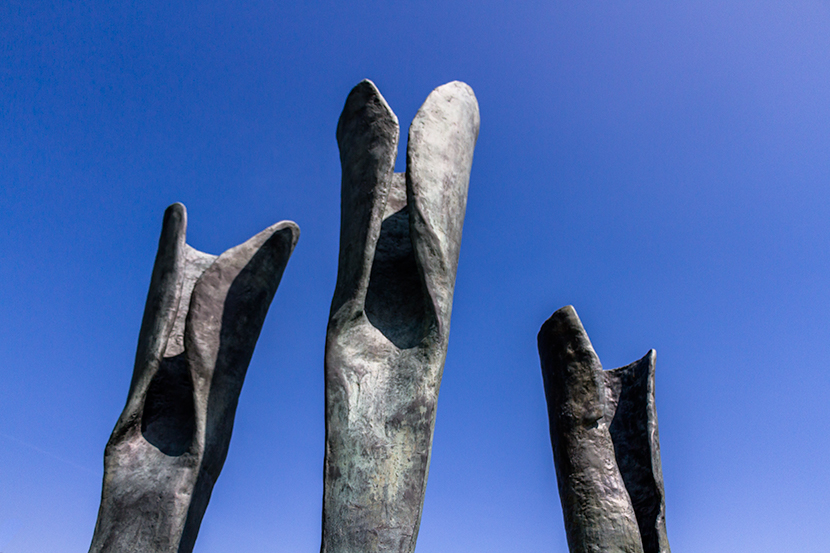 With works donated to the college or on loan from the permanent collections of local museums, Cypress College features a strong art in public places program. Multiple sculptures — including a well-known Woods Davy piece — are mounted in the college's main entry Gateway Plaza. This area also features a mural by the late Sergio O'Cadiz (see below).
Art Gallery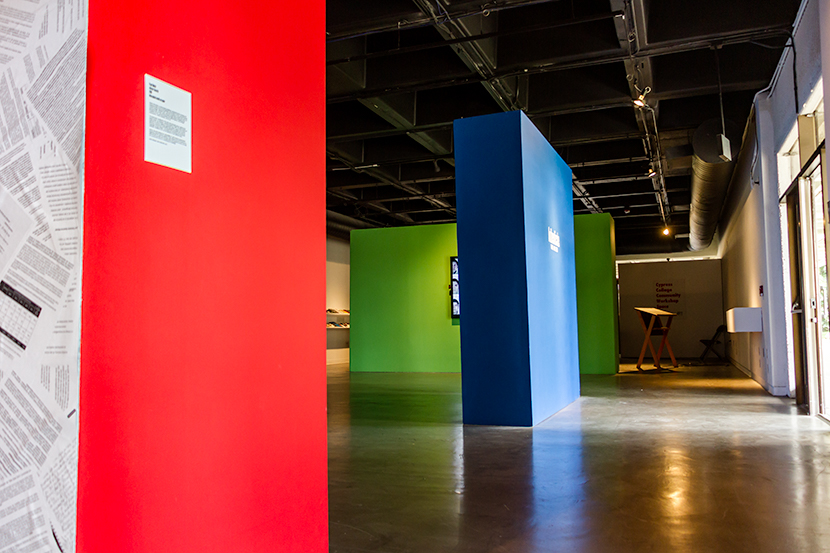 The Cypress College Art Gallery, located adjacent to the theater in Gateway Plaza, features multiple exhibitions and events each year. presents both professional and student exhibitions, workshops, lectures, and visiting artists' projects. Admission is free.
Photography Gallery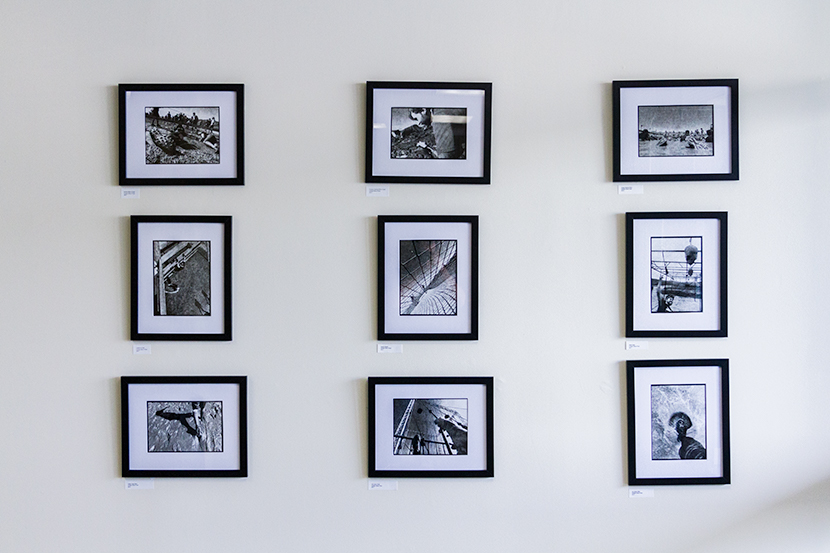 The Edouard de Merlier Photography Gallery, located just outside the Photography Department in Tech Ed 1, features an on-going series of exhibitions by students, faculty, and professionals. Admission is free.
Holocaust Survivor's Photo Gallery

The Holocaust Survivors Photo Gallery is a tribute to the human spirit. Located in the second floor hallway of the Student Center, the gallery features photos taken by Photography Professor Clifford Lester, whose mother was a Holocaust survivor. Many of the images result from Professor Lester's sabbatical work to document those who survived the Holocaust.
Theater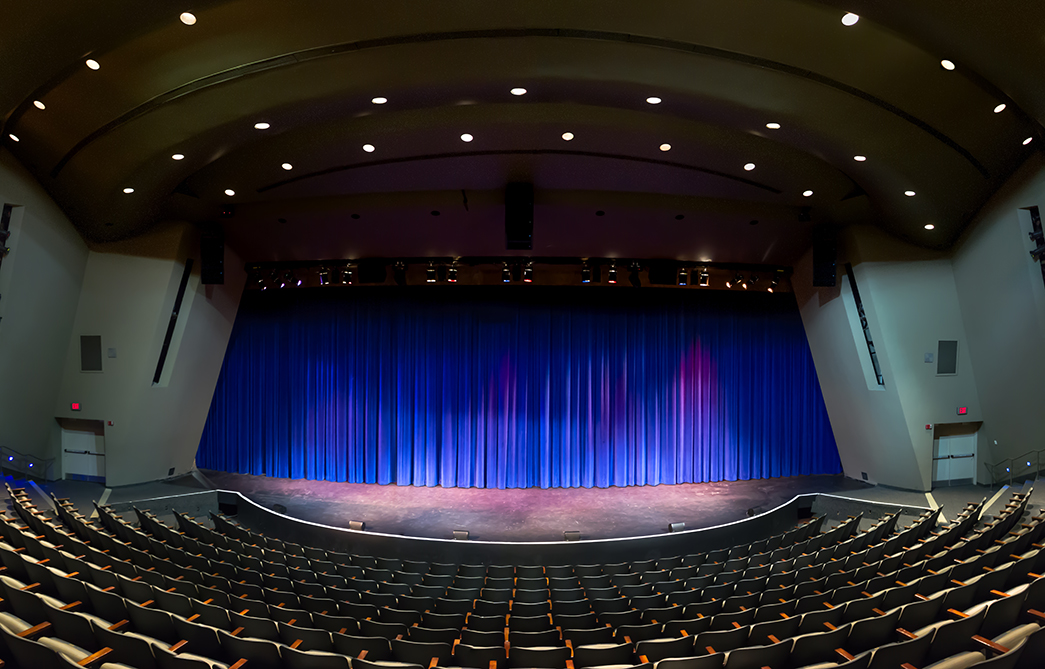 Cypress College's 580-seat theater is one of the campus' premier facilities. This grand space features multiple college performances in theater, dance, and music each semester. In addition, it is a popular rental facility for community groups.
Tennis Center

Cypress College's tennis center features eight regulation courts and an entry pavilion. The center is located on the southeast corner of the campus adjacent to the entrance at Cypress College South and Orange Ave. The center is home to intercollegiate competition, college courses, and — when not booked for campus use — are available to the public.
Track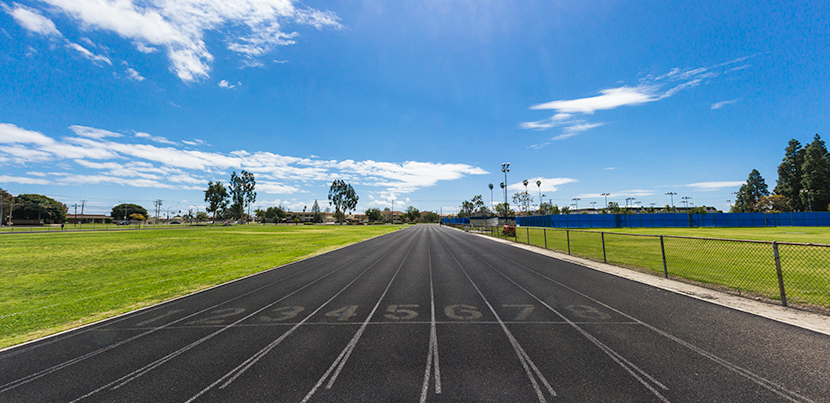 The Cypress College track is one of the facilities most-used by our neighbors. Located at the corner of Holder Street and Orange Ave., the regulation-sized track features a rubberized surface, which makes it ideal for walking or running.
Campanile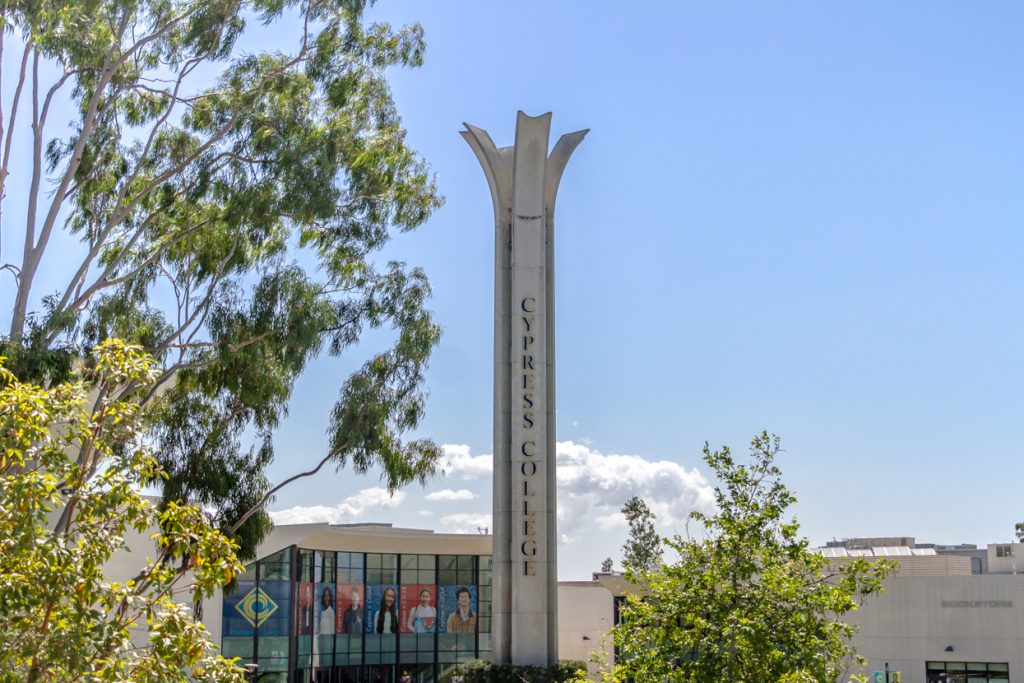 Founding Cypress College President Dan Walker wanted a grand spire reminiscent of those at the world's finest universities. The result is the campanile, which towers above the Student Center and Bookstore buildings — and is visible from the city streets surrounding Cypress College. Surrounded by a planter, the campanile today serves as a spot for students to gather, provides a backdrop for commencement, and often is adorned with colors to mark a holiday or to bring awareness (it turned blue for Autism Awareness month and pink for breast cancer awareness, for example).
O'Cadiz Mural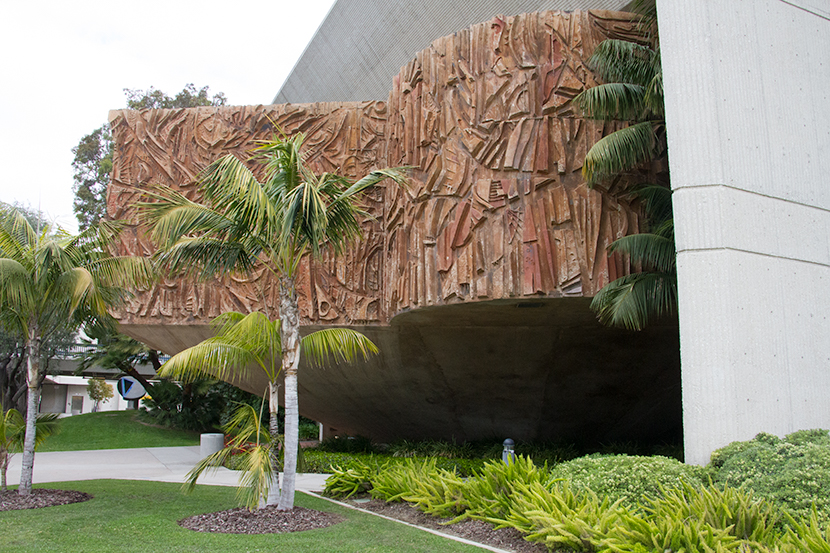 Well-known journalist Gustavo Arellano calls Sergio O'Cadiz "El Artist" — the artist. O'Cadiz was a member of the original architectural team that designed and built Cypress College in the late 1960s. Completed in 1967, O'Cadiz's acid-stained concrete mural graced the front of the then-Library Building. It was one of several works he completed in Orange County. Preserved as part of the campus 50th anniversary celebration, the Cypress College mural is one of a diminishing number of public works created by Mr. O'Cadiz.
Food Services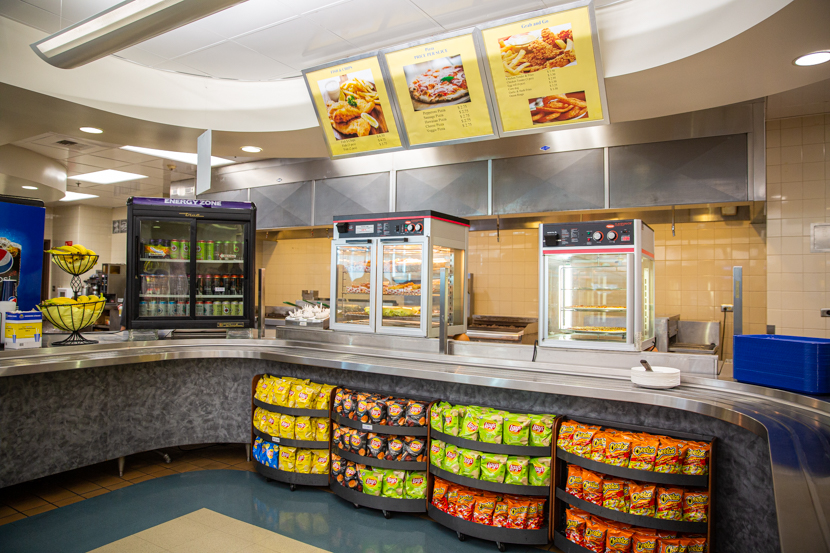 Cypress College offers a campus cafeteria on the first floor of the Student Center (in front of Admissions & Records). Cafeteria hours are Monday – Thursday 7 a.m.-8 p.m. (grill closes at 7 p.m.), and Friday 7 a.m.-2:30 p.m. Note: the convenience store is now located inside the Bookstore.
Cypress Bistro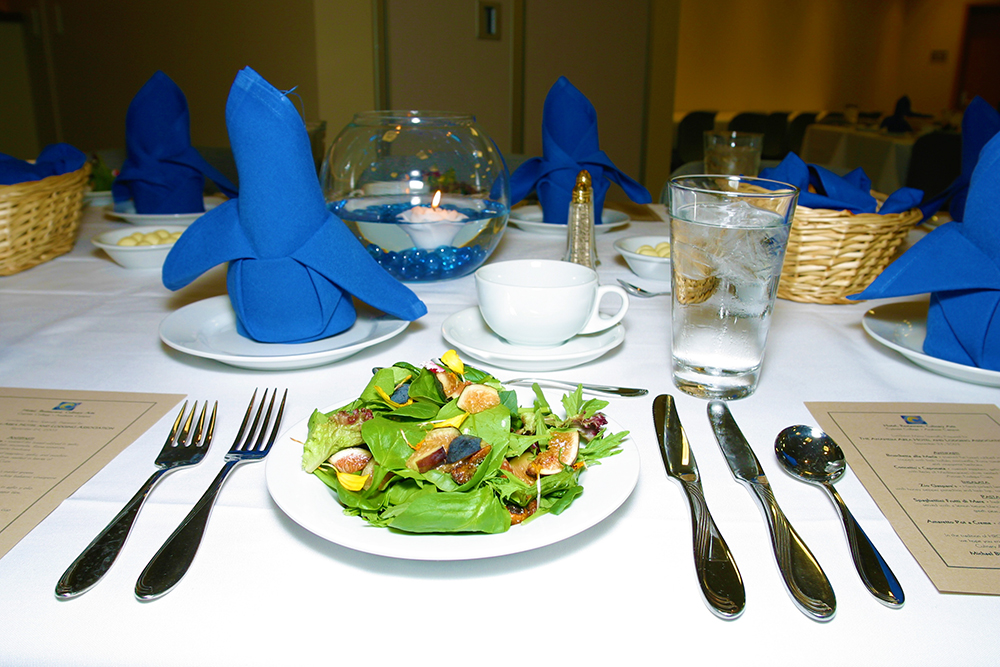 Cypress Bistro is a restaurant run by students of the Hotel, Restaurant, and Culinary Arts Program at Cypress College. Each week, students create food that follows a theme and builds on the teaching of instructors who draw from real-world career experience. It is open to the public from 12 to 1 p.m. on Thursdays at the Anaheim Campus.