Cypress Bookstore
---
Shop Cypress College apparel, textbooks, merchandise, and gifts at the Cypress College Bookstore. Coffee is also available at the Bookstore.
The bookstore offers flat-rate shipping.
Be sure to ask about our Price Match program!
---
Rental Book Returns
The Bookstore is accepting rental book returns. The Bookstore does not accept Library books. Curbside drop-off is unavailable. Books must be returned at the Bookstore.
If you are having someone else return your books for you, please make sure they have your name, email address, and phone number so that the Bookstore can credit your account.
Need assistance or have questions? Reach out to Bookstore Manager John Acero at jacero@cypresscollege.edu.
---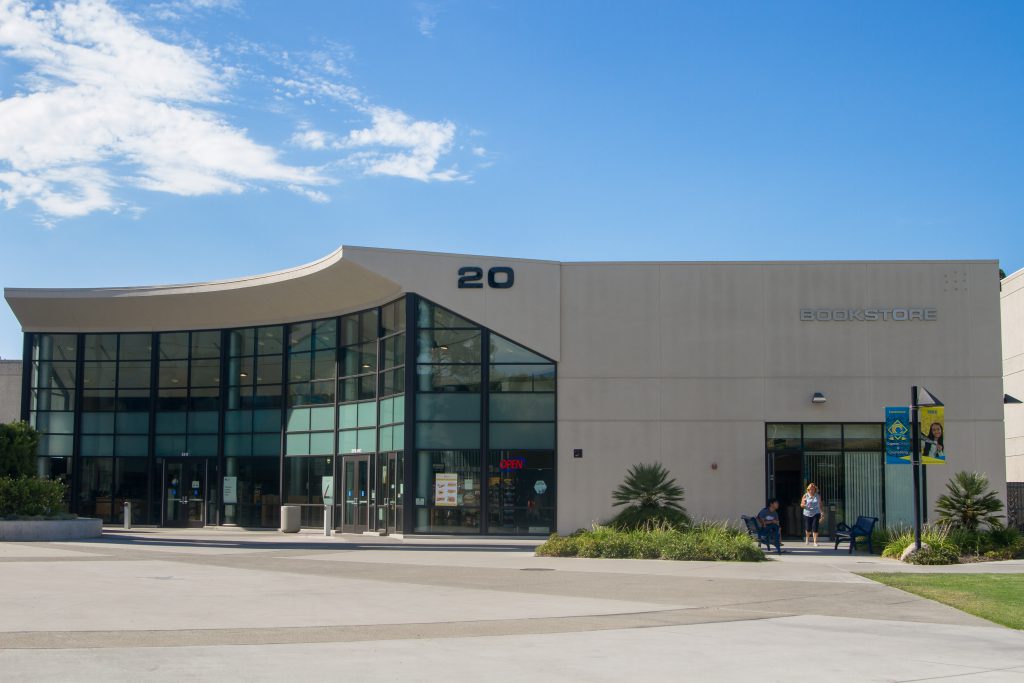 Location
Gateway Plaza, Building 20, next to the Campanile, Lot 1
Contact Information
T: (714) 484-7336
E: cypress@bkstr.com
Store Hours
Monday – Thursday 9 a.m. – 1 p.m.

Friday

8 a.m. – 12 p.m.

After-hours service is available by appointment, which must be made at least 24 hours in advance.