Student Life
---
Make the most of your Cypress College experience by getting involved. Balance your time for learning, leading and living by participating in life enriching activities with other students who share your vision. Explore your interests, build your skills, create friendships and become part of the excitement of Cypress College. Opportunities for involvement are waiting for your in our Student Activities Center and Associated Students Clubs and Council.
---
Student Activities is charged with encouraging Cypress College students to make the most of their college experience by getting involved on campus as well as supporting their overall well-being. By helping ensure basic student needs are met, we foster an enriching environment that aids students in their academic endeavors. By participating and connecting with like-minded individuals, students can explore their interests, develop skills, create friendships, and thrive both inside and outside the classroom. Student Activities operates out of the Student Activities Center, which also houses a student lounge, game area, computer lab, conference room, Associated Students executive offices, and club project space. Opportunities for involvement are available through Associated Students and the Interclub Council.
Associated Students (A.S.), the student government of Cypress College, provides learning, leadership, and service opportunities outside the classroom. They are supervised and advised by the Director of Student Activities. A.S. is responsible for organizing many events/activities on campus throughout the academic year and representing all Cypress students in the shared governance process on campus by their service on campus committees. The A.S. Council is comprised of nine executive board positions, up to 15 senator positions, and up to 15 Activities Coordinator positions. The A.S. offices are located in the Student Activities Center and business meetings are conducted every Monday during the regular semester in the SAC Conference Room.
Cypress College offers over 36+ clubs for students, ranging from special interest to discipline-based. Each active club assigns its own officers (specific processes vary depending on individual club constitutions), including an Interclub Council Representative.The ICC Representative attends weekly Interclub Council meetings held in the Student Activities Center Conference Room. Regular meeting attendance is critical in maintaining an efficient and effective branch of student life.
---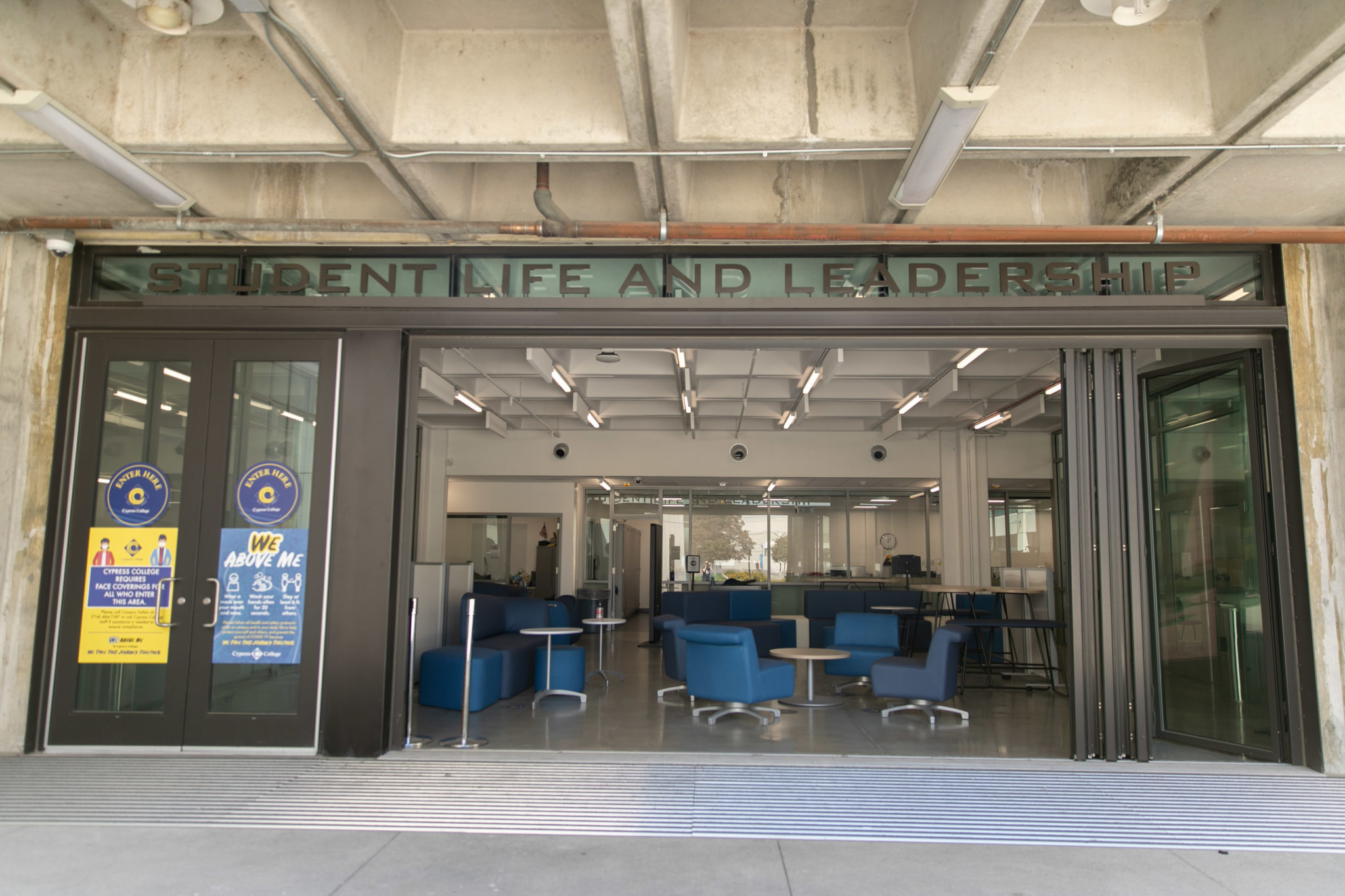 Location
Student Life and Leadership (SLL), Building 8
Contact Information
Director of Student Activities: Dave Okawa
T: (714) 484-7198
Hours
Monday–Thursday 8 a.m. – 6 p.m.
Friday 8 a.m. – 4 p.m.