Cypress Bistro
---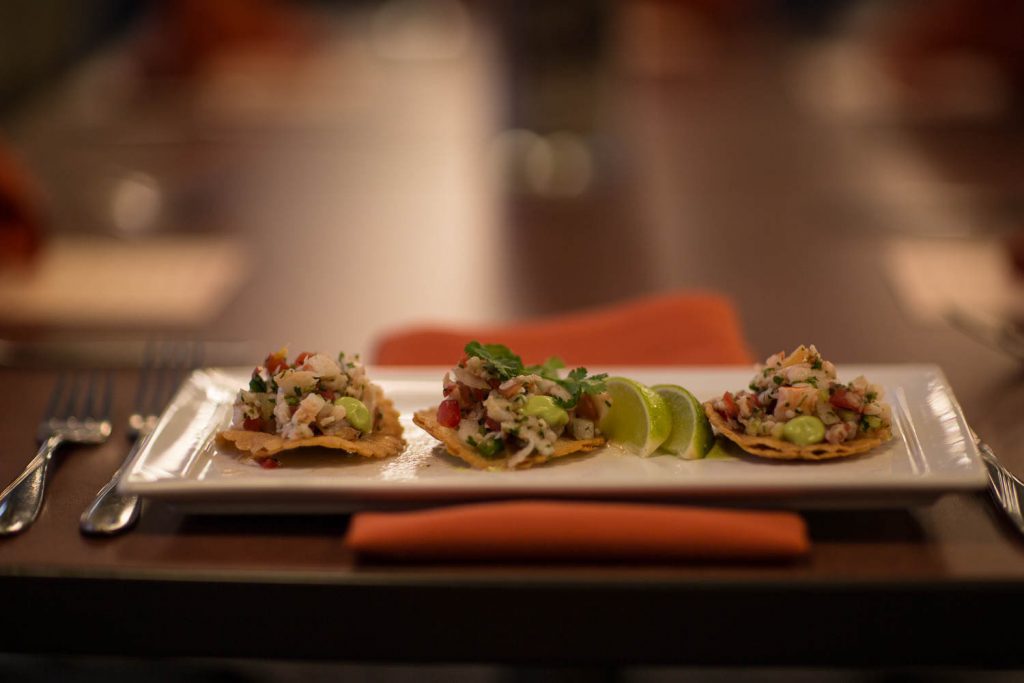 Welcome back to our classroom, Cypress Bistro, a student-run restaurant featuring dishes prepared by our American Regional advanced culinary students and served by our Restaurant Management class from Cypress College's
Hotel, Restaurant, and Culinary Arts Department
.
Lunch is served on Thursdays with one seating time at 12PM. Please allow for a leisurely experience of at least 1 hour and 15 minutes. Each meal consists of a three-course cuisine for $20 (includes tax and beverages, specialty beverages include an additional charge). Gratuities are graciously accepted for student activities. At this time, we are only able to accept cash payments. 
To create the optimal learning environment for student success, we prefer parties no larger than 4 guests. We cannot accommodate to go orders. For reservations, please email your full name and phone number to Tracey Heine, theine@nocccd.edu. If your plans change, please cancel within 24 hours to allow guests on our waitlist the opportunity to enjoy this dining experience.  
We are now accepting reservations for the following Bistro dates:  
September 15: Chef's Tasting (Opening Day)
September 22: Hawaii September 29: Pacific Northwest October 6: California October 13: Bistro Closed October 20: Oktoberfest October 27: Texas BBQ 
Reservations for our Student Showcases will be made available In October.
Cypress Bistro is located on the first floor of the NOCCCD Anaheim Campus, located at 1830 W. Romneya Drive, Anaheim, CA. We appreciate your support and hope to see you this semester. 
Cheers! Cypress Bistro Faculty, Staff and Students
Cypress College School of Culinary Arts & Hospitality Management 
Follow Cypress Bistro on Instagram: @CypressBistro