Alumni
---
Welcome, Cypress College Alums!
Our alumni are a source of pride, representing accomplishments in a wide array of fields. Through our connections with alumni, we foster lifelong relationships and support for the community, students, and activities of our campus.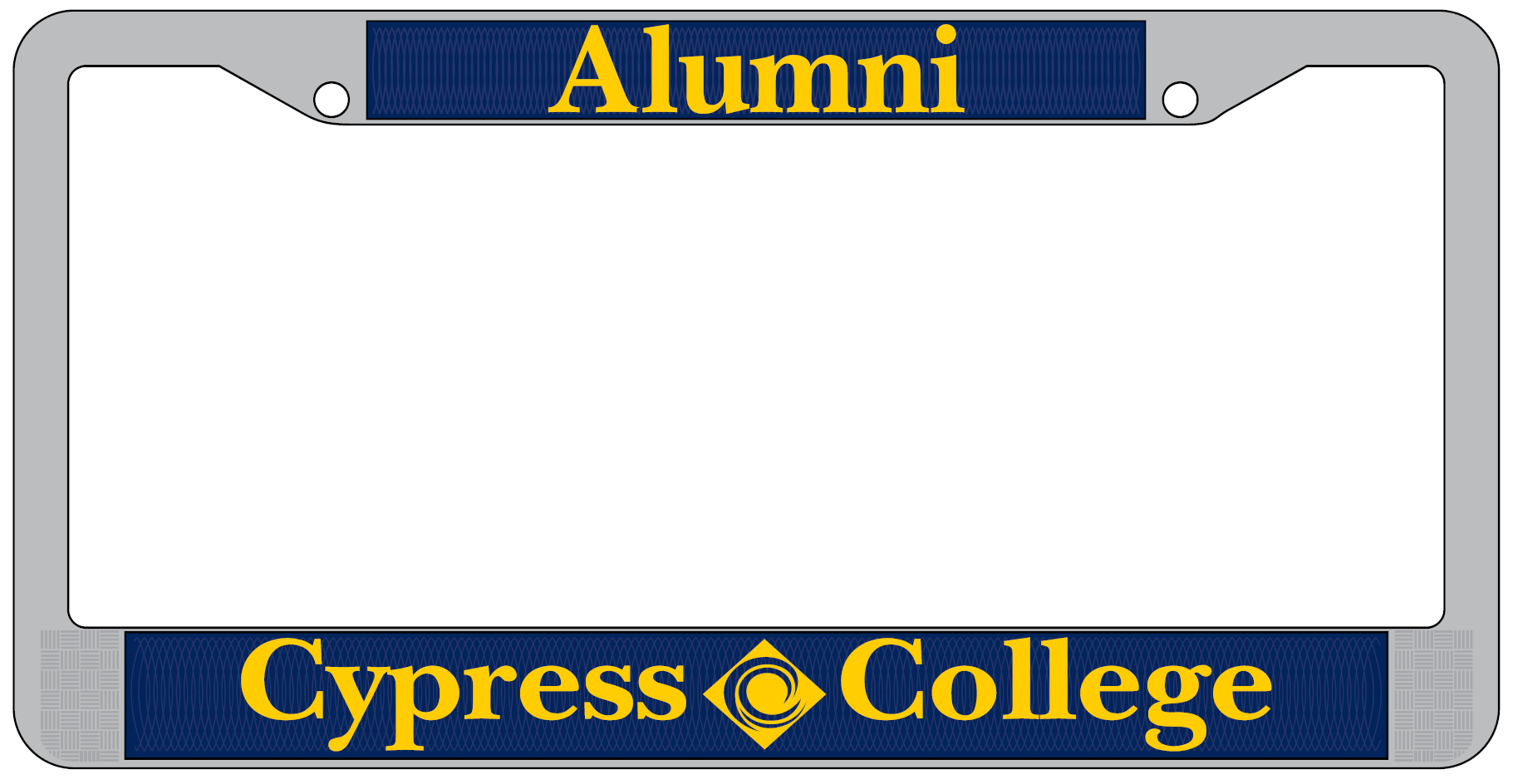 Alumni Network
Congratulations and welcome to the Cypress College Alumni Network! Register today!
As a new member of the Charger family, the Cypress College Foundation is pleased to invite you to enjoy the benefits of our Alumni Network. Benefits are ever-evolving and include invitations to exclusive Foundation and Alumni events and many other opportunities to stay connected.
Included with your registration of $25 you will receive a Cypress College Alumni license plate frame.
Family and Friends – The Cypress College Alumni Network makes a great gift to honor your graduate!
---
Alumnus of the Year
The Cypress College Foundation initiated the "Alumnus of the Year" Award in celebration of the College's 30th anniversary. Every year since, the Alumnus of the Year has been honored at graduation. The award serves as recognition for the personal/professional achievements of Cypress College alumni and their contributions to their profession and to the community.
Past honorees include alumni from business, entertainment, sports, education, healthcare, law enforcement, the non-profit world, and more. What they have in common—in addition to having attended Cypress College—is a commitment to their profession, their community, and to the college.
Previous Honorees, Outstanding Alumnus of the Year
1996 – Stan Oftelie, CEO, Orange County Business Council
1997 – Dwayne Washington, M.D., Emergency Care Physician
1998 – David Holmquist, Athletic Director, Biola University
1999 – Robin Yaffe Tschumper, Executive Director, Houston County Women's Resources
2000 – Tom Stretz, Executive Director, Los Alamitos Youth Center
2001 – Nancy K. Smith, Registered Nurse, Los Alamitos Medical Center
2002 – Mike Sellers, Chief of Police, City of Fullerton
2003 – Andy Fu, Service Manager, Irvine Toyota
2004 – Mark Eaton, Retired NBA Basketball Player
2005 – Geri Jewell, Actress, Comedienne, and Advocate for the Disabled
2006 – Walter K. Bowman, Owner, Bowman Real Estate
2007 – Mark Feitelson, Ph.D., Professor and Director, Biotechnology Center, Temple University
2008 – Sheila Carlon, Ph.D., Director & Associate Professor, Regis College Health Services
2009 – Danielle Nava, Director, Public Affairs, Planned Parenthood OC and San Bern. Counties
2010 – James D. Savage, Ph.D., Professor of Politics, University of Virginia
2011 – John Moore, Head Basketball Coach, Westmont College
2012 – Pierre Habis, Senior Executive Vice-President, Union Bank
2013 – Pamela Kahn, Coordinator, Health & Wellness, Orange County Dept. of Education
2014 – Reyna G. Rojas, Teacher, Long Beach Unified School District
2015 – Captain Russ Bird, Navy Pilot, Retired
2016 – Wayne T. Kistner, Attorney at Law
2017 – Swen Nater, Retired ABA and NBA Basketball Player
2018 – Curtis Sheetz, Founder and owner of Total Environmental Management, Inc.
2019 – Catherine Sorensen, Philanthropist
---
Resources