EOPS/CARE/NextUp, Guardian Scholars, CalWORKs, & Grads to Be
---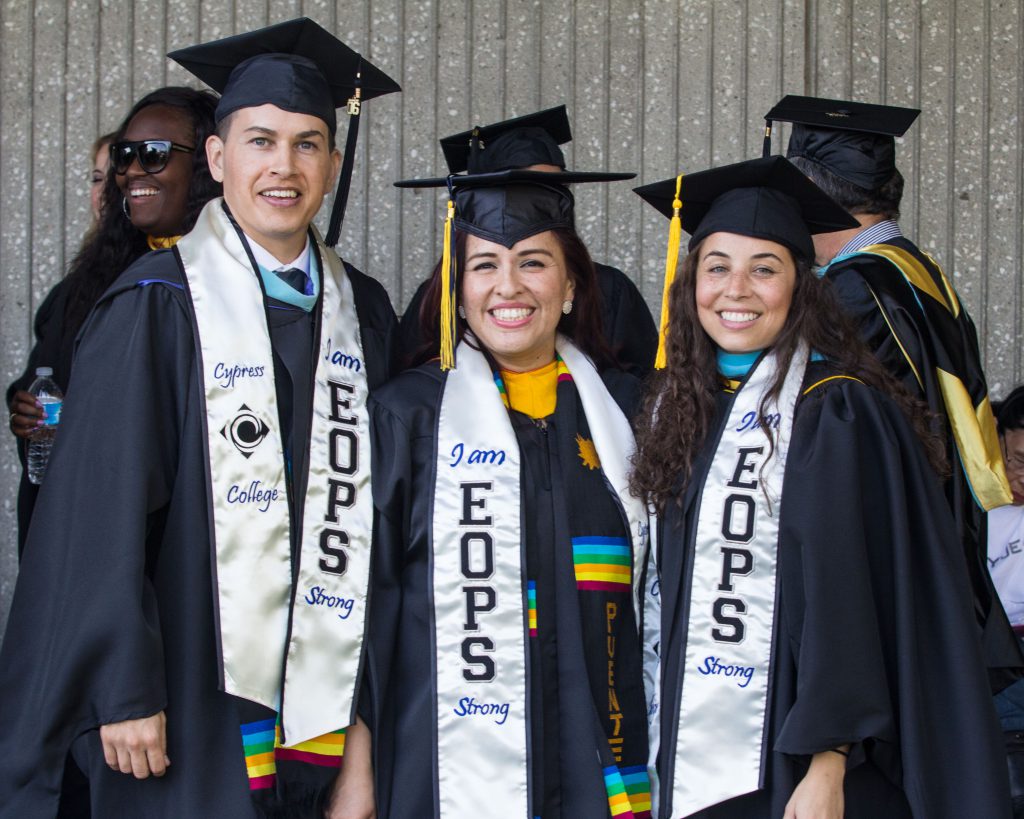 Extended Opportunity Programs and Services (EOPS) is a state and college funded program designed to assist students with economic, linguistic, and educational challenges (as defined by Title V) enroll and succeed in higher education. Comprehensive support services are provided to promote access to college and once the student is enrolled, to increase retention and/or transfer to four-year universities and colleges.
The Cooperative Agencies Resources for Education (CARE) program is comprised solely of Extended Opportunity Programs and Services (EOPS) students who are also single parents receiving public assistance. The CARE program is the combined effort of three agencies: the Department of Social Services, the Department of Employment and Cypress College. The hope is to break the welfare-dependency cycle by completing college-level educational training programs to become more employable and economically self-sufficient.
The California Work Opportunity and Responsibility to Kids (CalWORKs) program provides services to students who are receiving Temporary Aid to Needy Families (TANF). Staff are not employed by the Social Services Agency (SSA) but by the North Orange County Community College District as advocates of self-sufficiency through education.
NextUp/Guardian Scholars is designed to support current and former foster youth whom are attending Cypress College. We welcome you to work with a team that is personally invested in your academic, career, and personal success.
The Grads to Be Program at Cypress College is a safe space with supportive staff aimed at providing a variety of services and resources for undocumented students at Cypress College. Whether you are just starting your journey at Cypress or you have been a continuing student, we are here to help you flourish and cultivate a sense of belonging on campus. We are inclusive of every students' experience and take a holistic approach in the services we provide. Our goal is to help you realize your academic, professional and personal success.
---
EOPS will begin accepting applications on October 1 for the spring 2023 semester. To apply, please complete the application by clicking the button below.
For questions, please visit our Virtual Front Counter on Cranium Café, give us a call at (714) 484-7368, or drop by our office in the Cypress College Complex, Room 201, 2nd floor.
---
EOPS/CARE, CalWORKs & Guardian Scholars Virtual Support
---