Food Pantry
---
In a collective effort to help students focus more on their academic success and less on where their next meal is coming from, all currently enrolled Cypress College students may utilize our Food Pantry's free services throughout the academic year.
The Cypress College Food Pantry aims to address the basic needs of our students by consistently distributing food, receiving donations, educating the campus community about food insecurity issues, and collaborating with various partners to connect students with additional resources both on and off campus.
The Food Pantry distributes every Wednesday throughout the regular semester and summer session from 9 a.m. – 12 p.m. and 2 – 4 p.m.
Students will be asked to register once during their first visit each semester. Registration is easy and only takes a couple of minutes. For all following visits, students simply need to check-in with a Food Pantry team member.
---
Donations
The Cypress College Food Pantry accepts donations of non-perishable food and other items—such as canned goods, cereal, pasta, pasta sauce, and more—throughout the school year. Please drop them off in the Student Activities Center.
To make monetary donations to fight food insecurities, please click the button below.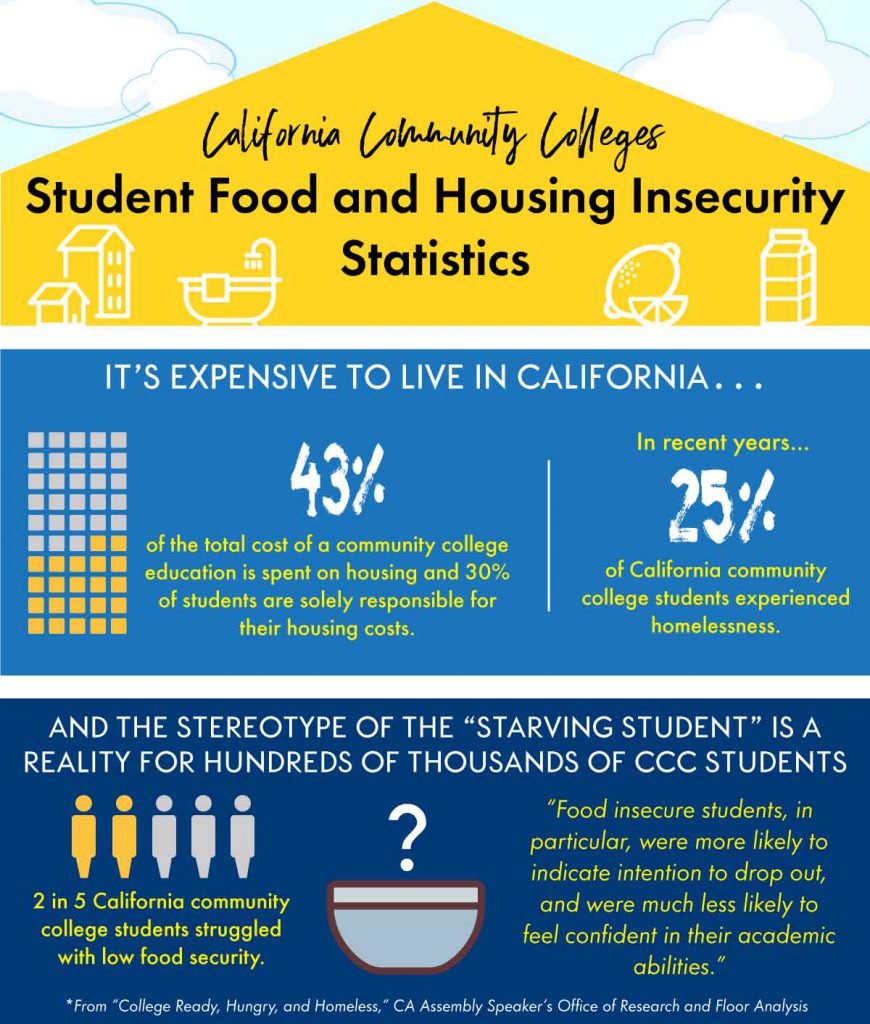 ---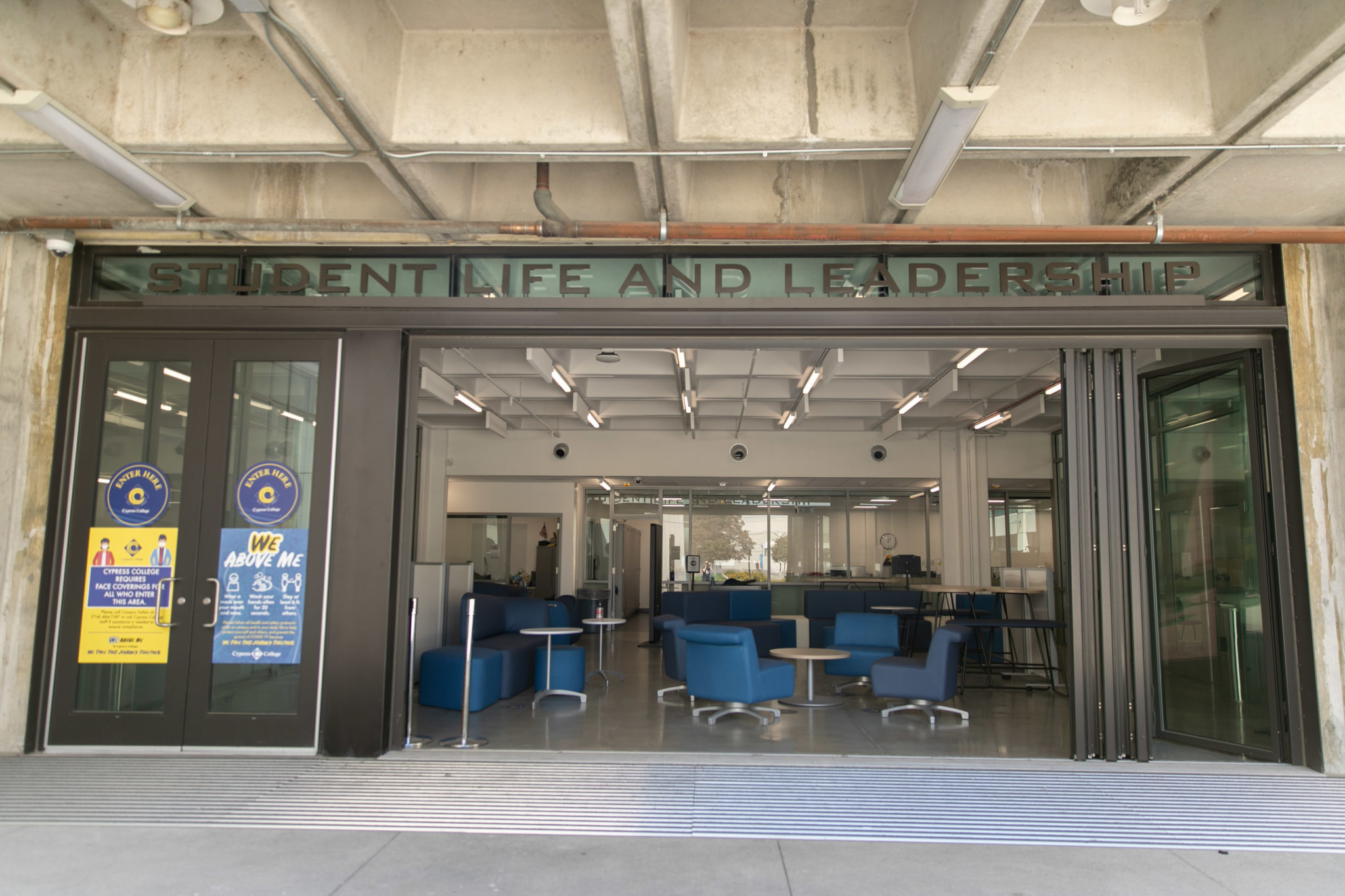 Location
Student Life and Leadership, Building 8 (next to the Veterans Resource Center)
Contact Information
T: (714) 484-7199
E: StudentLife@CypressCollege.edu
Hours
Every Wednesday & Thursday 9 a.m. – 12 p.m. & 2 – 4 p.m.