2014 Americana Citizens of the Year Selected from Eight Cities Served by Cypress College
Citizens of the Year from the eight communities in Cypress College's primary service area will be honored at the Cypress College Foundation's 39th Annual Americana Awards. The Americana Awards, sponsored by Union Bank, N.A., will be held on Saturday, February 22, 2014 in the Disneyland Hotel's Grand Ballroom.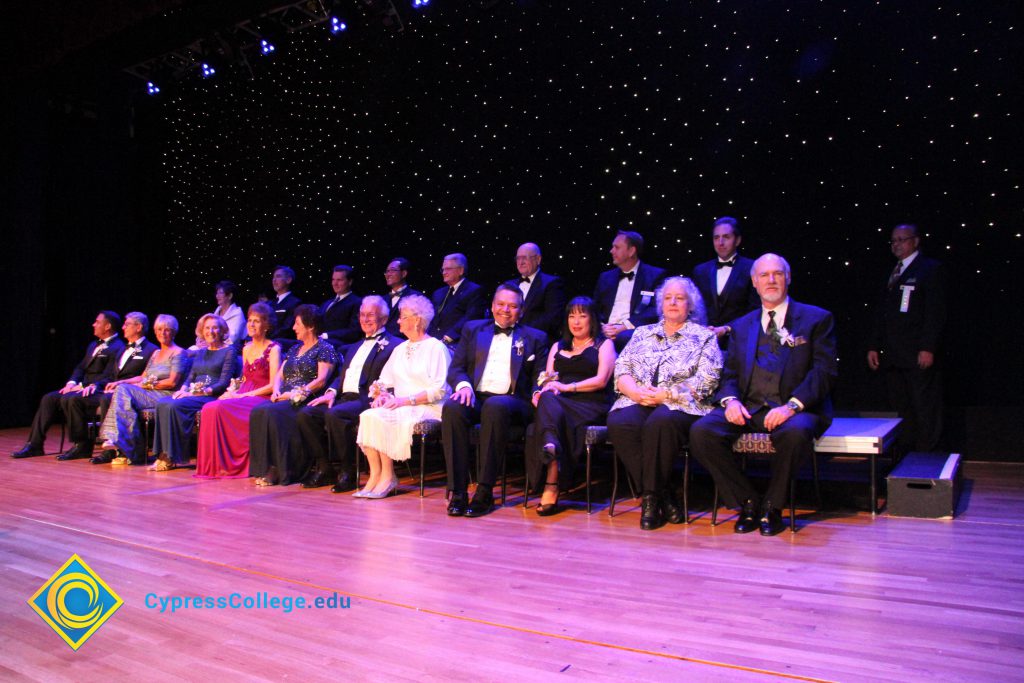 Citizens of the Year from the eight cities comprising Cypress College's primary service area are: Dr. June Glenn (Anaheim); Christiane Salts (Buena Park); Maria E. A. Sterk (Cypress); Bill and Sue Catlin (Garden Grove); Ralph D. and Dianna W. Rodriguez (La Palma), Chrysteen and Larry Braun (Los Alamitos/Rossmoor); Seth Eaker (Seal Beach); and Allan and Yvonne Ansdell (Stanton).
Care Ambulance will be honored with the Foundation's Distinguished Business Award, while Mary Bouas and Irv Pickler, both of Anaheim, will each be recognized with Cypress College President Dr. Bob Simpson's Distinguished Service Award.
Two Cypress College alumni — Swen Nater and Mark Eaton — will be honored as the 2014 Americana Awards Men of the Year. Both men played for legendary Cypress College basketball coaches Don Johnson (for whom the college's court is named) and Tom Lubin before continuing their education at the University of California, Los Angeles. Both also went on to successful careers in the National Basketball Association.
Learn more about the honorees and read the full release here.