16,071 Students Enrolled at Cypress College for 2014 Fall Semester
The college continues to operate at near-historic efficiency levels, with a census-date fill rate of 95%.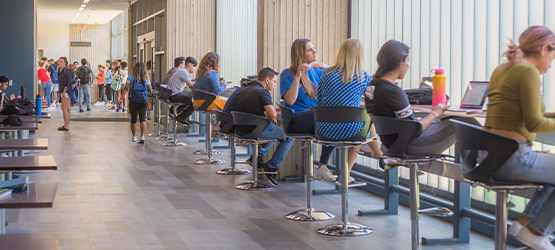 Cypress College is serving 16,071 students this semester, based on the unduplicated head count as of the term's first-census date. The number represents the number of individual students attending fall 2014 classes. The enrollment figure is slightly down from last year when 16,253 students were taking classes at first census. The total number of available seats, 43,690, is also down from last fall, when 44,266 seats were offered.
Efficiency continues to be near its all-time high, with a fill rate of 94.9% at first census. Fill rate compares the total number of available seats with the number of seats actually occupied. At the peak of the California budget crisis, fill rates surpassed 100% — an indication that faculty were enrolling their courses above capacity. By means of comparison, a decade ago the college operated at about 75% of capacity.
This semester, two divisions continue to have fill rates exceeding 100%: Science, Engineering and Math at 103.3%; and Health Science at 101.5%. With the exception of the Library Division (which offers only two sections of classroom instruction), every division has a fill rate of at least 80%.
The more-important enrollment measure — because it is the mechanism by which the college receives its funding — is FTES, full-time equivalent students. In this regard, the college is projecting to exceed its annual target of 11,375.82. FTES for summer was higher than last summer. This fall's projected FTES is also higher than the figure from last year. Late-start courses will continue to add to the college's enrollment and FTES numbers. In addition, more than 3,000 seats are assigned in courses that haven't yet reached their census date, including some that haven't yet started.