Transfer Fair on Tuesday, Oct. 14
The Transfer Fair will be held on Tuesday, October 14, from 10 a.m.-1 p.m., between the Fine Arts and Cypress College Complex buildings.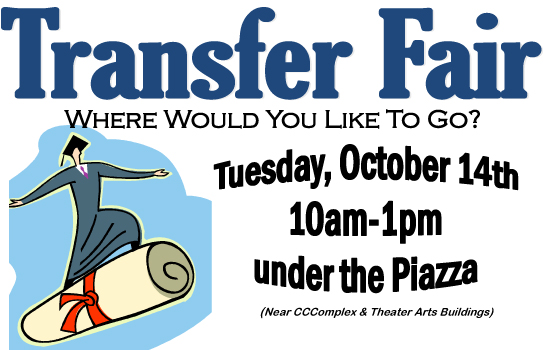 Additional information — including workshops and representative appointments — is available at the Transfer Center.
The Transfer Center is located in the Student Center and can be reached by phone at (714) 484-7129.