(STEM)² Program hosts Speaker Randa Relich Milliron on Dec. 5
The (STEM)² Program hosts 2014 STEM Diversity Speaker, Randa Relich Milliron on Friday, December 5, from 10 a.m. to 12 p.m., in HUM-131. The presentation is open to the campus community.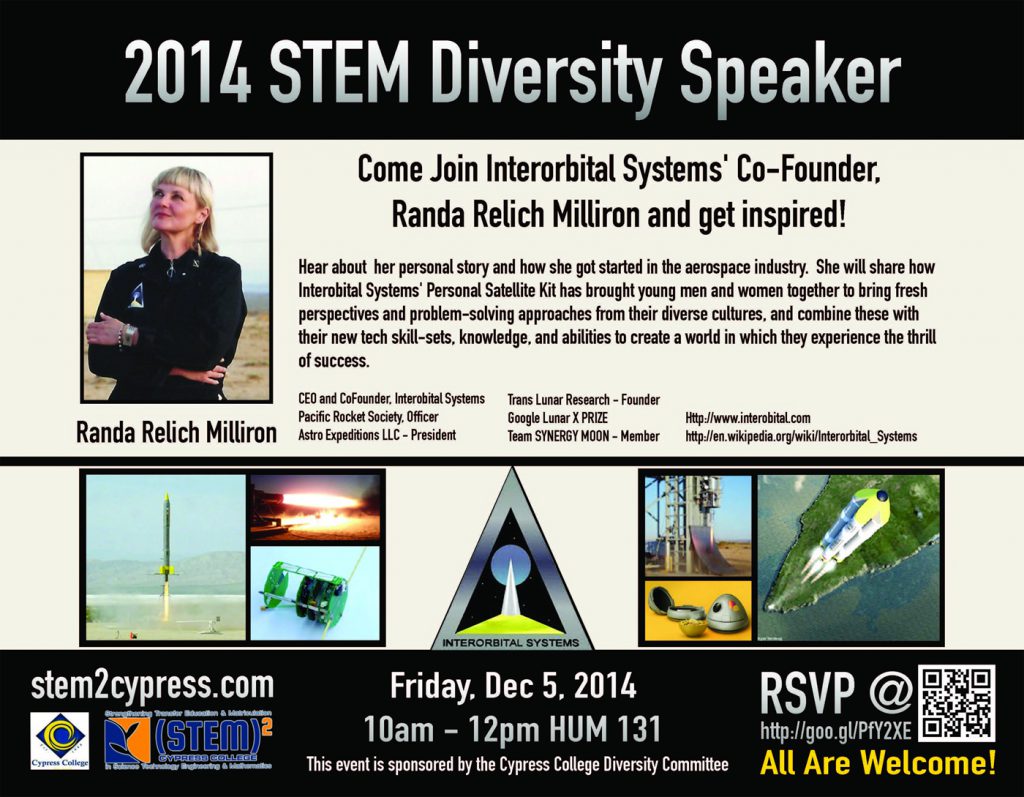 Participants will hear how she got started in the aerospace industry. The co-founder of Interorbital Systems will also share how her company's Personal Satellite Kit has brought young men and women together to create fresh perspectives and problem solving approaches from their diverse cultures. These students combine these perspectives and approaches with new tech skill sets, knowledge, and abilities to create a world in which they experience the thrill of success.