Charger Café Offers Culinary Tour Around the World
The Charger Café is embarking on a culinary tour around the world this semester!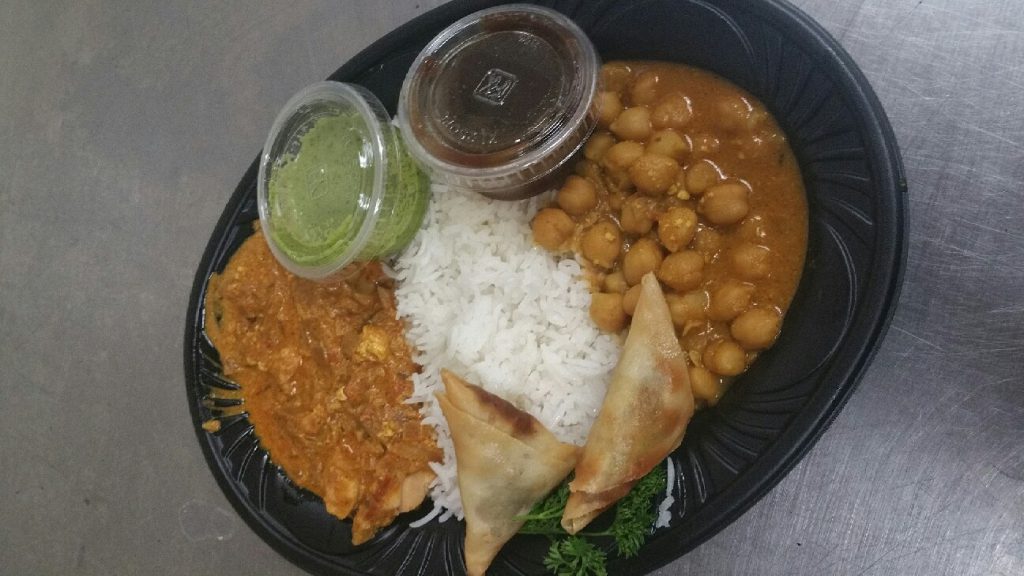 Each week the café will feature an authentic culinary​ dish as the weekly special. The first stop is India. The tour will continue to Vietnam, Spain, Thailand, Iran, Greece, Japan, Korea, France, Malaysia, Jamaica, India, Argentina, Thailand, and El Salvador. The specials are available Monday-Thursday, 10 a.m.-2 p.m.  (or until all meals are sold).
The Charger Café is on Facebook.
This week's menu:
CHICKEN TIKKA MASALA – It's spicy! This dish features barbecue chicken marinated with yogurt and Indian spices then simmered to perfection in a creamy masala curry sauce. It is accompanied by a side of "Channa Dal" or garbanzo beans and a side of fragrant basmati rice. Then we top this dish off with two house-made crispy vegetarian samosas (like an empanada) with our spicy cilantro chutney and sweet & sour tamarind chutney (dipping sauce). Featured at a special price of $6.49+tax, this dish will sure be the most economical way to travel to India! Also you can add a fountain drink for $1.00+tax.
PANEER TIKKA MASALA – Paneer is an Indian cheese that is like no other. When cooked its got a consistency of firm tofu, can be grilled, fried, or baked without melting and yet and its got a very unique creamy, cheesy fragrance and flavor. In this dish, we feature everything that is featured in the Chicken Tikka Masala dish except we substitute the barbecue chicken for paneer for those of you who don't eat meat. Our paneer is marinated with yogurt and our blend of Indian spices, then flash fried to lock in the flavors and simmered in a creamy masala curry sauce. This is also featured at a special price of $6.49+tax and $1.00+tax more with a fountain drink. 
VEGETABLE SAMOSAS – Like an empanada, Indian Samosas are fried doughy fritters traditionally filled with potato carrots and peas. We wrap our samosas the Pakistani way with a crispy thin egg roll skin. Don't judge these fritters by their small size, they are packed with flavor and punch! Dunk it in our house-made spicy cilantro chutney and our house-made tamarind chutney for flavor explosion. At 2 for $1.00+tax they make great appetizers or a snack to go!