WiFi Upgrades Completed for Start of Spring
Accessing Cypress College's wireless network is easier and more reliable than ever. More than 120 new wireless access points have been added across campus to improve internet access at the College.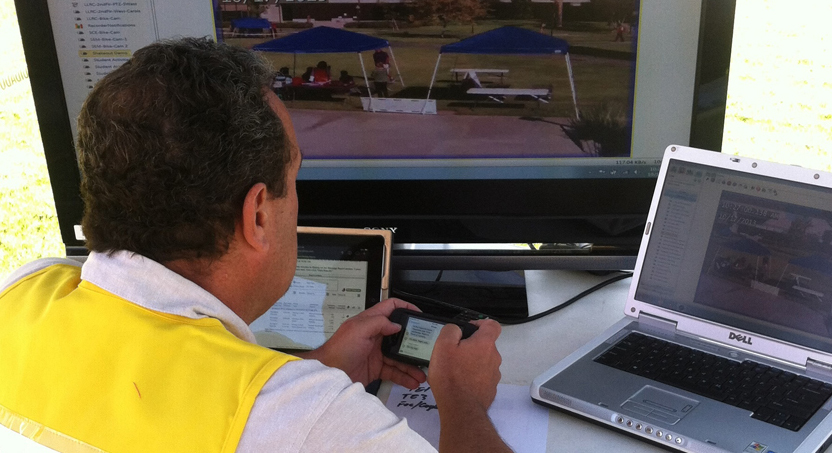 The campus Academic Computing staff installed and configured the connections to improve wireless coverage within conference rooms, classrooms and lobby areas. Additionally, augmented wireless coverage was provided to campus athletic fields. Expansion of wireless network coverage will continue with the installation of exterior access points in the next few weeks. This will provide enhanced coverage outside buildings, in Gateway Plaza, and around the pond. Academic Computing staff will continue to monitor usage across the network to aid in planning a second phase of the project.