Art Gallery Opens First Exhibit of Spring Semester
The first Art Gallery exhibition of 2015 opened on Thursday evening. The exhibit features the beautiful work of fifteen internationally recognized artists in "Surface to Edge" — curated by Carl F. Berg. In the Project Space is "Christine Taber: a quindecennial retrospective"
The exhibition continues through March 5.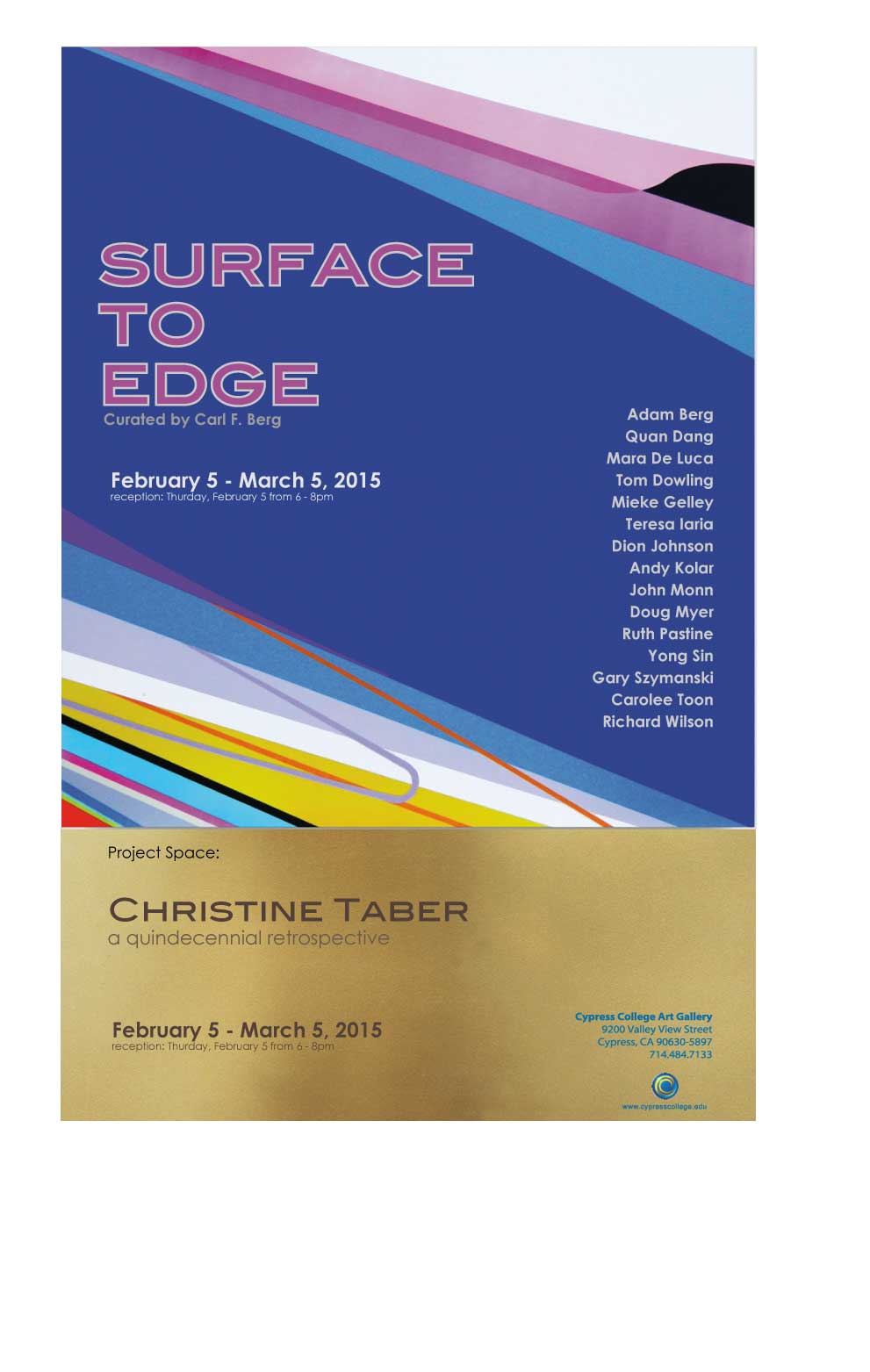 Color field and hard edge painting are two divergent but related spheres of abstraction. While focusing on the interplay of colors, these two deviating forms of abstraction come together to explore the relationship of color to the viewer. Optical phenomenon is at play creating illusion through the use of color and form.
Artists include: Adam Berg (sculpture), Quan Dang (painting), Mara De Luca (painting), Tom Dowling (painting), Mieke Gelley (painting, drawing), Teresa Iaria (video and sculpture), Dion Johnson (painting), Andy Kolar (sculpture and painting), Doug Meyer (painting) John Monn (painting), Ruth Pastine (painting), Yong Sin (painting), Gary Szymanski (painting), Carolee Toon (painting), and Richard Wilson (painting).