Blood Drive March 4-5 in Student Activities
The Associated Students are hosting their spring blood drive on Wednesday, March 4, 2015 and Thursday, March 5, 2015. It will take place in the Student Activities Conference Room, from 10 a.m.-4:30 p.m. each day. Participants are required to have a photo I.D. Appointments can be made online; use group code "CYC" or call Becky Rojas at (714) 484-7199. Walk-ins are also welcome.
Those donating blood must be in good health, weigh at least 110 pounds, and should have eaten a good mean and had plenty of water in advance of the donation. Donors are also required to have not been tattooed in the prior 12 months.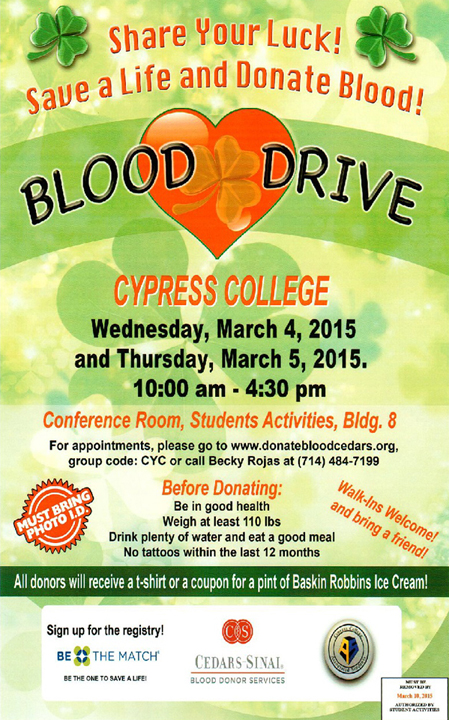 Participants can also enroll in the National Marrow Donor Program.