'GirlRising' Screening on Thursday as Part of International Women's Day
This Thursday, Cypress College presents a screening of "GirlRising" as part of International Women's Day, and in honor of Malala Yousafzai, a 17-year-old recipient of the 2014 Nobel Peace Prize.
The screening takes place on Thursday, at 3:30 p.m. in HUM-131. It is open and free for all attendees. Students will be given a receipt that verifies their attendance at this program for classes offering extra credit for attending.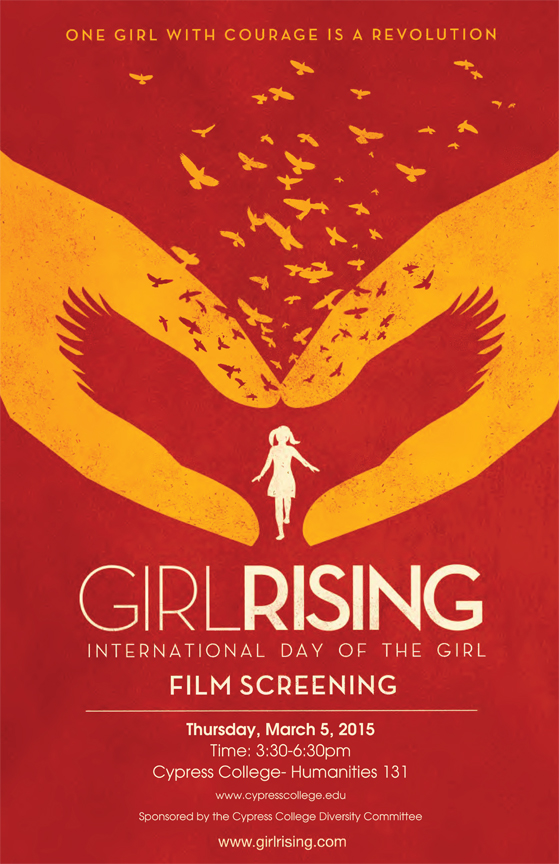 The film profiles the lives of nine young girls from around the world and the challenges they face in trying to get an education. The girls inspire viewers with their persistence and courage in the face of adversity.
In addition to the film, there will be a brief presentation by the non-profit group, Education for the Poor. The group takes volunteers to Vietnam to teach impoverished children English so they can get a better job and break the cycle of poverty that they live in.
A reception with snacks and an opportunity to converse with Cypress College students enrolled in the International Education Program follows the screening. The event is sponsored by Cypress College's Diversity Committee.