April is Sexual Assault Awareness Month; Weekly Events Scheduled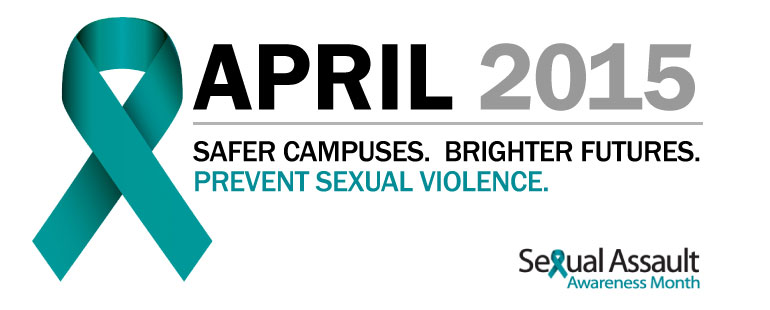 April is designated as Sexual Assault Awareness month. As part of the national effort to raise awareness, Cypress College scheduled a series of activities on campus throughout April. The goal is to elevate the level of awareness, to prevent sexual violence, domestic violence, dating violence, and stalking, and to address bystander intervention. The events include panel discussions, community resource representatives, and more. All are invited to participate.
In addition to engaging the campus community in these important topics, the events also meet the goals of the federal  SaVE Act — the Campus Sexual Violence Elimination Act.
On Tuesday, April 7, "flash mobs" will roam the campus from 11:30 a.m.-12:30 p.m. to launch Sexual Assault Awareness Month.
A week later, on April 14, community partners will highlight resources available and a panel discussion on Title IX and the SaVE Act will be held in HUM-131, from 2-3:30 p.m. The panel includes participation by Paloma Bustos, Dr. Shirley Smith, and Donna Friess, a nationally recognized victims' advocate, a retired Cypress College faculty member, and author of "Cry the Darkness."
Wednesday, April 22 is the College's second "Sex Day" event, an educational event about awareness, respect, and diversity within all aspects of human sexuality. The event, headed by Professor Susan Johnson, takes place from 11 a.m.-1 p.m., at the pond. Adult themes and content will be present, so respect and understanding should be exercised at all times. All members of the campus community are encouraged to wear denim clothing that day as part of "Denim Day." Participants will gather near the campanile at 11:30 a.m. for a group photograph.
Sexual Assault Awareness Month closes on Thursday, April 30 with the Clothesline project, at the pond, from 11 a.m.-4 p.m., and a flashlight vigil, from 6:30-8 p.m., at the campus track. The flashlight vigil will be emceed by Professor Virgil Adams and food and music will be featured.
Vouchers for attendance, participation, or class assignments will be provided to participants at the events upon request.
In addition, the Cypress College Health Center has compiled a resource list.