Fall 2015 Class Schedule Now Online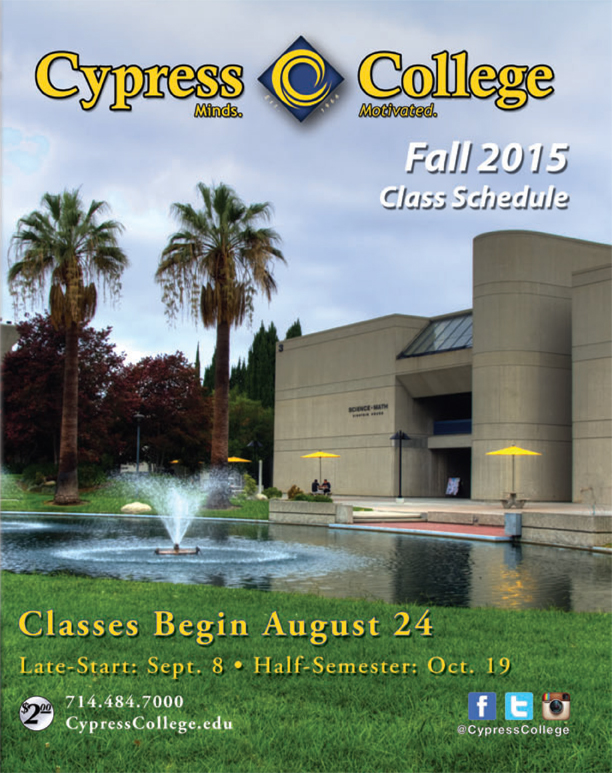 Cypress College's fall class schedule is now available online. The print version is expected to arrive and be on sale in the Bookstore later this month.
Instruction for fall begins the week of August 24. Late-start courses begin the week of September 8, and Second "Half-Semester" classes begin the week of October 19.
Featured on the cover of the schedule is the work of Ron Harvey, a photography student and life-long learner. He is a scholarship recipient and well-known student whose love of the campus is evident in his photography.
The schedule of classes for summer is also available online and for purchase. Summer classes begin the week of June 15.
More information about the application process and enrolling in Cypress College classes is available in the class schedule.