48th Commencement: Chief Gomez-Whiteley to Delivery Graduation Address
Chief Jackie Gomez-Whiteley will deliver the commencement address to Cypress College's Class of 2015. Graduation takes place on Friday, May 22, at 6 p.m., in the campus Gateway Plaza.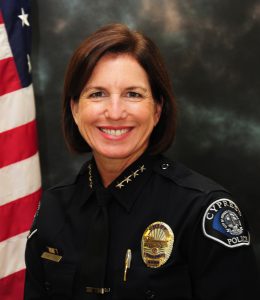 Chief Gomez-Whiteley served as a law enforcement professional for 29 years — beginning her career as a Police Explorer for the Los Alamitos Police Department in 1978 and rising through the ranks to Chief of Police for the City of Cypress. In 2009 Chief Gomez-Whiteley was hired as a Captain with the Cypress Police Department, and was named the Department's Chief in 2011 — becoming the first female municipal Police Chief in Orange County. She retired from the position earlier this year. Under her leadership, the Cypress Police Department was recognized by Crime Survivors as the Community-Policing Organization of the Year for 2012, and by the Orange County Human Relations Commission for their 2013 Community-Policing Award.
In 1989, Jackie was involved in an officer-involved shooting of a kidnap and attempted murder suspect. As a result of her actions, she was awarded the Orange Police Department's Medal of Valor. She instructs recruits at the Golden West College Criminal Justice Training Center and also teaches police managers at the San Diego Regional Training Center and California State University, Long Beach – Center for Criminal Justice. She was the Program Coordinator for the Leadership and Ethics Institute and currently sits on the Steering Committee. In 2010, Chief Gomez-Whiteley was awarded the Golden West College Alumni Pillar of Achievement for her community-policing efforts.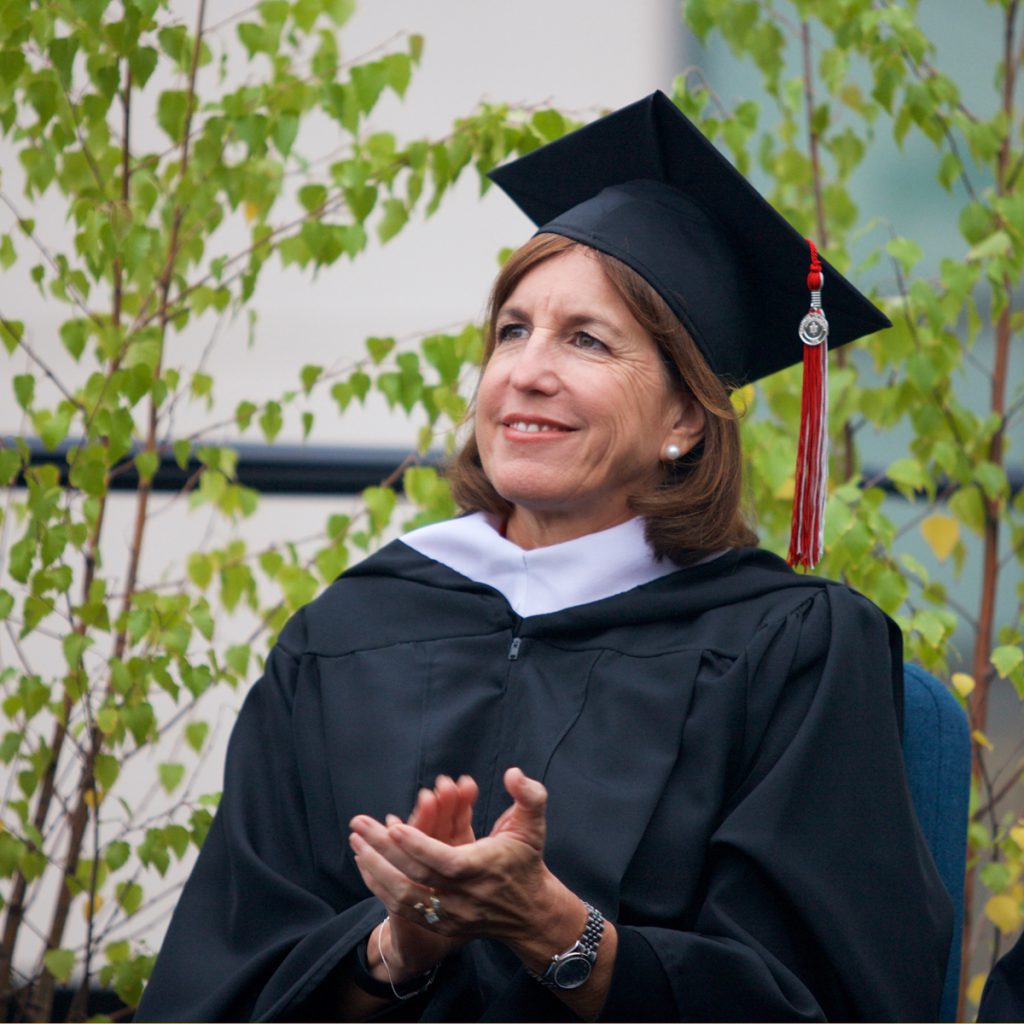 Chief Gomez-Whiteley attended Loyola Marymount University on a basketball scholarship where she received her Bachelor of Arts degree in Psychology with a minor in Alcohol and Drug Studies. She then entered the police academy at the Golden West College Criminal Justice Training Center and was hired by the Orange Police Department. In 2009, she completed her Master of Arts degree in Organizational Leadership at Chapman University, and also received a certificate in Public and Non-Profit Leadership. While at the Orange Police Department, Chief Gomez-Whiteley rose through the ranks and became the department's first woman motor officer, as well as sergeant and lieutenant. In 2007, Jackie graduated from the P.O.S.T. Command College, where she published an article in Police and Security News Magazine titled: Dirty Bombs: Calculating the Threat.
Chief Gomez-Whiteley is a volunteer and President of Officers Give Hope, a non-profit organization dedicated to hosting marrow donor drives in the public safety community throughout the State of California. In November 2008, Officers Give Hope was the recipient of the prestigious National Service Award presented by the National Marrow Donor Program in Minneapolis, Minnesota.