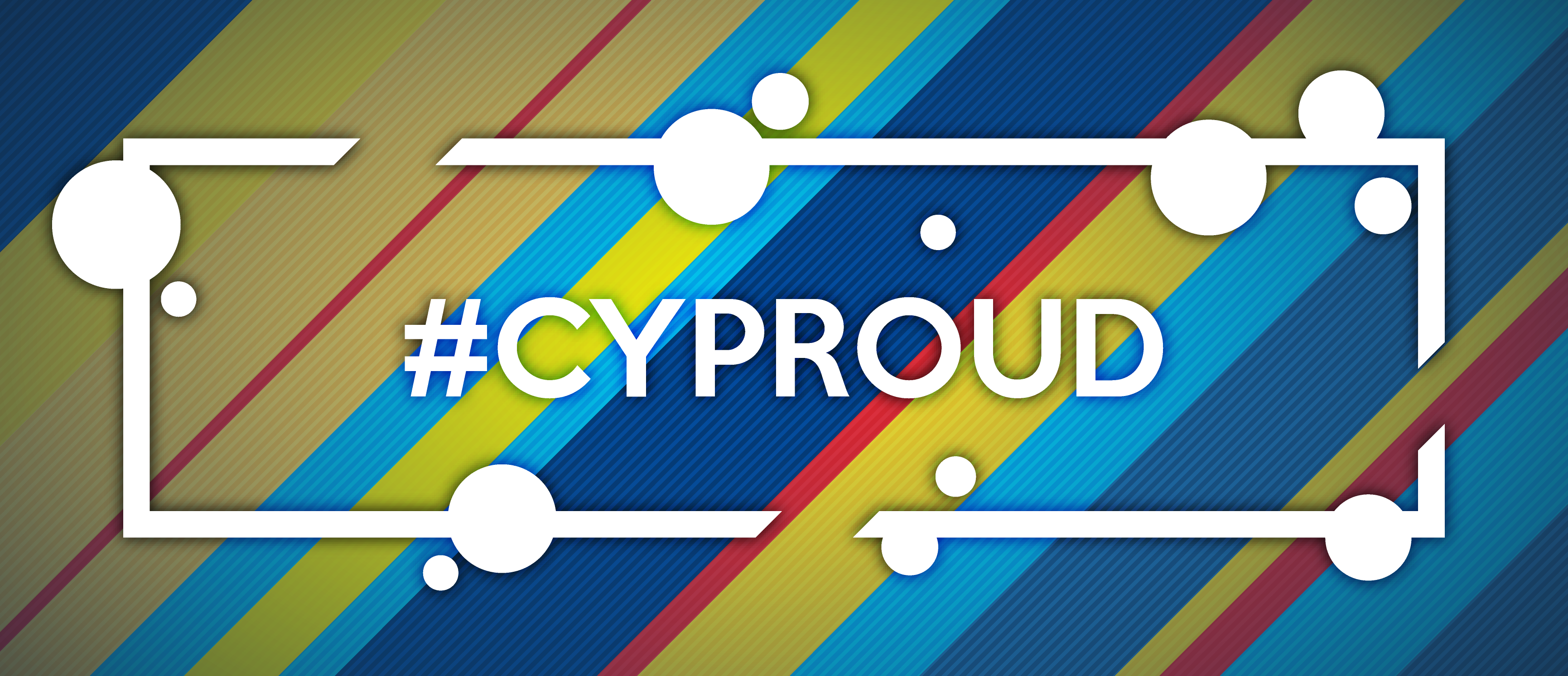 #CY: Eleese Williams
See Why We're Proud….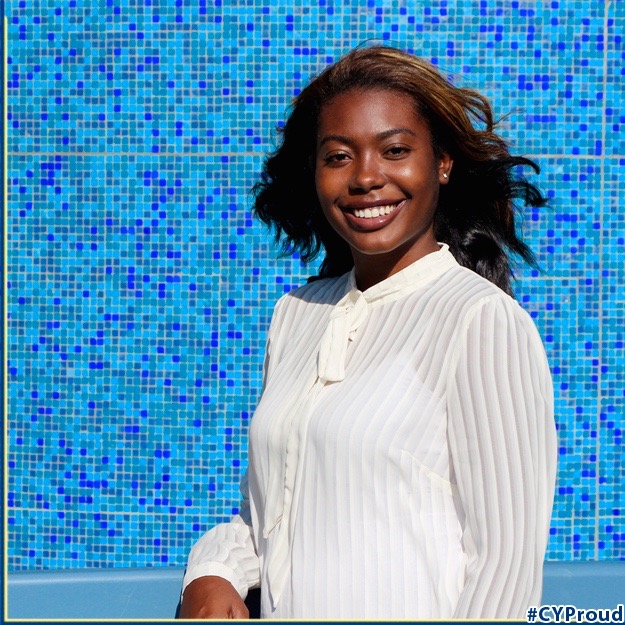 Meet Eleese – Eleese Williams' essence is resilience. She's smart, beautiful and extraordinarily positive – a striking combination in and of itself, but all the more so in her case. From birth, she's struggled with a potentially life threatening condition – sickle cell anemia. Sickle cell disease is a group of disorders that cause red blood cells to "sickle" or become misshapen and break down, which painfully impacts blood flow to limbs and organs. In her years at Cypress, Eleese has learned how to manage her illness. She's done so while raising her three-year-old son and redefining her academic path. Her story is striking, and she inspirational. Eleese will graduate tomorrow as a Liberal Arts Transfer major, with a concentration in Social and Behavioral Sciences. She has been accepted into three Cal States, but has decided to stay close to home. She will attend Cal State University, Dominguez Hills (CSUDH) in the fall.
Origin Story – At surface-level it's hard to believe that Eleese – vibrant as she is –  has suffered so much physical hardship in her 22-years. She looks the picture of health. And she is healthy, she attests… at least now. "It's been a long road to get to this point. I've had to learn to take care of myself, especially for my son. There have been some very hard times… periods when I've had to take weeks off school. My first flare-up happened when I was six-months old. I was helicoptered to Long Beach Memorial. I was always in the hospital growing-up. And that had a big academic toll. Until recently, life had a stop-and-go rhythm; two steps forward, one back."
Eleese started at Cypress in 2010, intent on majoring in accounting: "That was a really rough year. I had my son and was totally unhappy at school. I was taking accounting classes to please my dad, but they were such a drag. I just wasn't doing well. Then one day, someone in EOPS asked me why I was taking those classes. 'Take something you're interested in,' I was advised. So I did… and my health and life changed pretty quickly. Following what actually interests me has made everything fall into place." Her transcript now positively reflects her choice – she regularly makes A and B grades and is on the President's Honors List. Her son is proud of her, "Mommy's congratulating!" he says. "Graduating," she corrects. "Mom, can I do homework? Why don't you ask me about my day at preschool?"
Finally free from undue academic stress, Eleese's health has improved dramatically. She hasn't had a flare-up in two-plus years, which has allowed her to be fully there for her son as she always wished. "It was so hard when I was away from him. At times I'd be stuck in the hospital for weeks, and then I'd be stuck at home in bed on pain meds. There was a point when my son pushed me in a wheelchair. I knew then that I just had to change something. I realized that my health is his health." In addition to a new academic direction, Eleese also made important lifestyle changes. "I drink 3-4 Liters of water a day and always have a heavy jacket with me. I've learned how to keep my blood flowing. I've also learned how to manage my time more effectively. I take care of all my medical appointments before the start of the semester, for example."
Why Cypress – Eleese is from Lakewood. She decided to come to Cypress for a change, to get away from the home colleges closer to her high school. What attracted her most to the campus was the diversity. "There's so much diversity here. It's reflected everywhere – in the students, faculty, staff… it makes the campus vibrant."
@Cypress – Eleese was a student leader and program ambassador for Cypress College's Extended Opportunity Programs and Services (EOPS). "The program is incredible. I always encourage everyone to get involved if they qualify. Use the resources that are on campus! In EOPS you'll find so much support to help you succeed – from guidance with financial aid, to registration, academic counseling and lots more. It's totally comprehensive." While studying full-time, Eleese also worked 20/hours a week for the program, and was involved with Disability Support Services (DSS) on-campus.
Advice to Future Students – "You're not alone! There are so many resources here. Take advantage of them! It'll make your time here so much easier. Also, start at a community college instead of going to a four-year. Cypress gives you a great understanding of the college system without so much financial risk."
Long-Term Vision – Eleese is transferring to Cal State University, Dominguez Hills and plans to pursue a career in criminal justice and private investigation.
Congratulations, Eleese! And best of luck at Cal State Dominguez Hills.