Cypress College Publishes 2015-2016 Catalog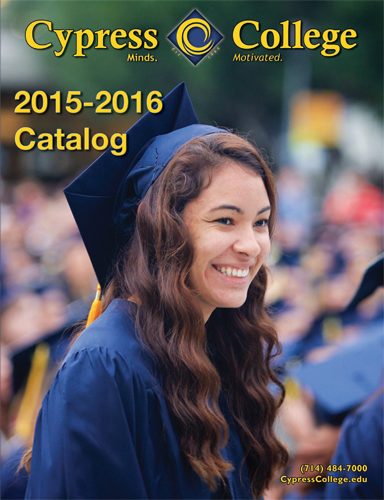 Cypress College has published its 2015-2016 College Catalog.
The Cypress College Catalog provides important information about the courses and programs offered at the College. In addition, the catalog is the official source of information for transfer, graduation, and certificate requirements, as well as campus policies.
The Catalog includes:
Academic Policies
Admission/Registration
Course Descriptions
Graduation/Educational Options
And much more
For complete information including current dates and course listings, please use the Catalog in conjunction with the current Schedule of Classes.