Record Enrollment Possible as Fall Headcount Challenges 2009 Mark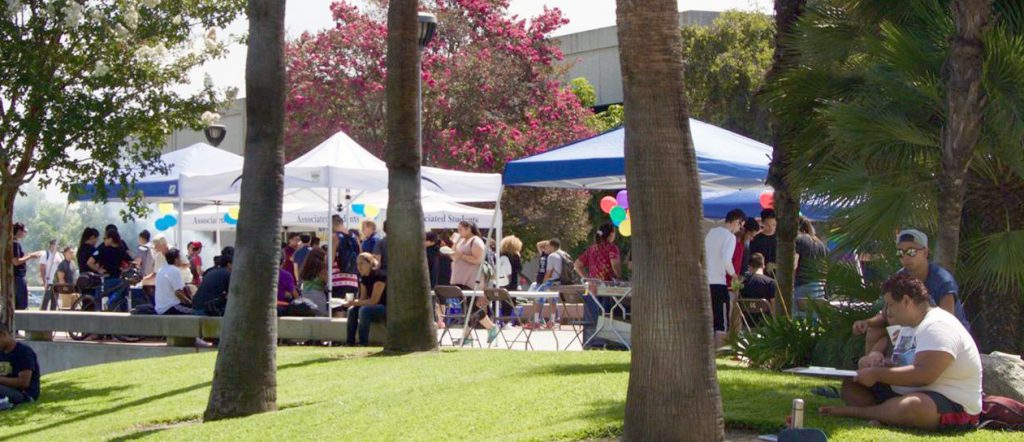 Enrollment is as strong as it has ever been. As of today, Cypress College has 16,672 students enrolled in classes. That's two greater than the all-time high recorded at first census. First census is an important milestone since it establishes official enrollment in a course and is the point in the semester from which the state derives benchmark enrollment figures.
In Fall 2009, Cypress College had an unduplicated student count of 16,670 at first census. State budget cuts in subsequent terms precluded the College from expanding on that record enrollment.
With the first census date arriving this Sunday (students can drop up to that date with no record of enrollment noted on their transcripts), it appears as if Cypress College will record its second-highest headcount figures in college history.
Depending on how many students have yet to use add codes, it is possible that the all-time high could be eclipsed. Headcount — the number of unique students enrolled in at least a single course — peaked at 16,699 on August 29 and 30.
A dip of just 27 students since last weekend is a strong indicator that faculty have successfully made retention of students a priority.
"Thank you for your contribution towards improving access to post-secondary education for the students," Executive Vice President Santanu Bandyopadhyay said. "This would not have been possible without the excellent teamwork, right from outreach to marketing, enrollment services to financial aid processing, high quality of instruction, and accommodating as many students as possible in the classroom without compromising on pedagogy. Job well done!"
While keeping students enrolled through census is an important step for the College, the goal is to foster student success through course and program completion, he noted.
"Access is the initiation of the academic journey of our students," Dr. Bandyopadhyay wrote. "Our next goal is to retain the students in the classroom and helping them acquire the skills they need in order to be successful. I am confident that with your commitment and dedication to our students, we will see the improvement in retention and success of our students. Let us continue the great work!"