Cypress College Preparing for ShakeOut Drill, Holding Active-Shooter Training
Cypress College is participating in the Great California ShakeOut on Thursday, October 15, 2015. All members of the campus community will participate in the drill. Two drills will be held, one at 10:15 a.m. and the second at 7:30 p.m. Nearly 10 million people statewide will participate in the morning drill. An earthquake video will be synchronized for campus viewing.
More information is available on the Emergency Preparation page. A link to the live video broadcast will be added during the week of the drill.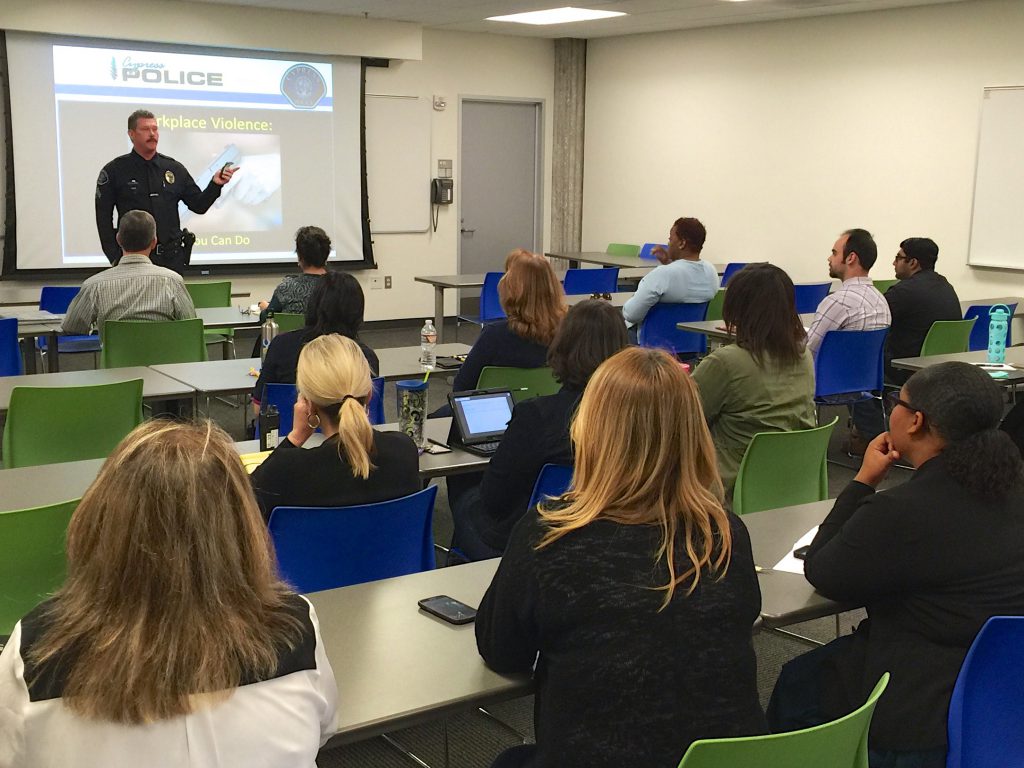 In light of the recent shooting at Umpqua Community College in Oregon, we have scheduled an active-shooter training on Tuesday, October 20. Cypress Police Department Lead Officer Wintersole will present "What to do in an active-shooter situation?" The presentation will include a question-and-answer session. Students, staff, and faculty are all welcome to attend. Because of limited space, an RSVP is required. Should the class fill other sessions will be scheduled following this date.