Representing A.S. – Angel Garcia
Let's be honest. How many of you are familiar with A.S.? Maybe you give them props for the free food set-ups by the pond when you're coming out of class, or spirit events like Pumpkin Bash. But A.S. does so much more – really! We sat down with the very lively Angel Garcia to better understand the organization's role and what being president is really like.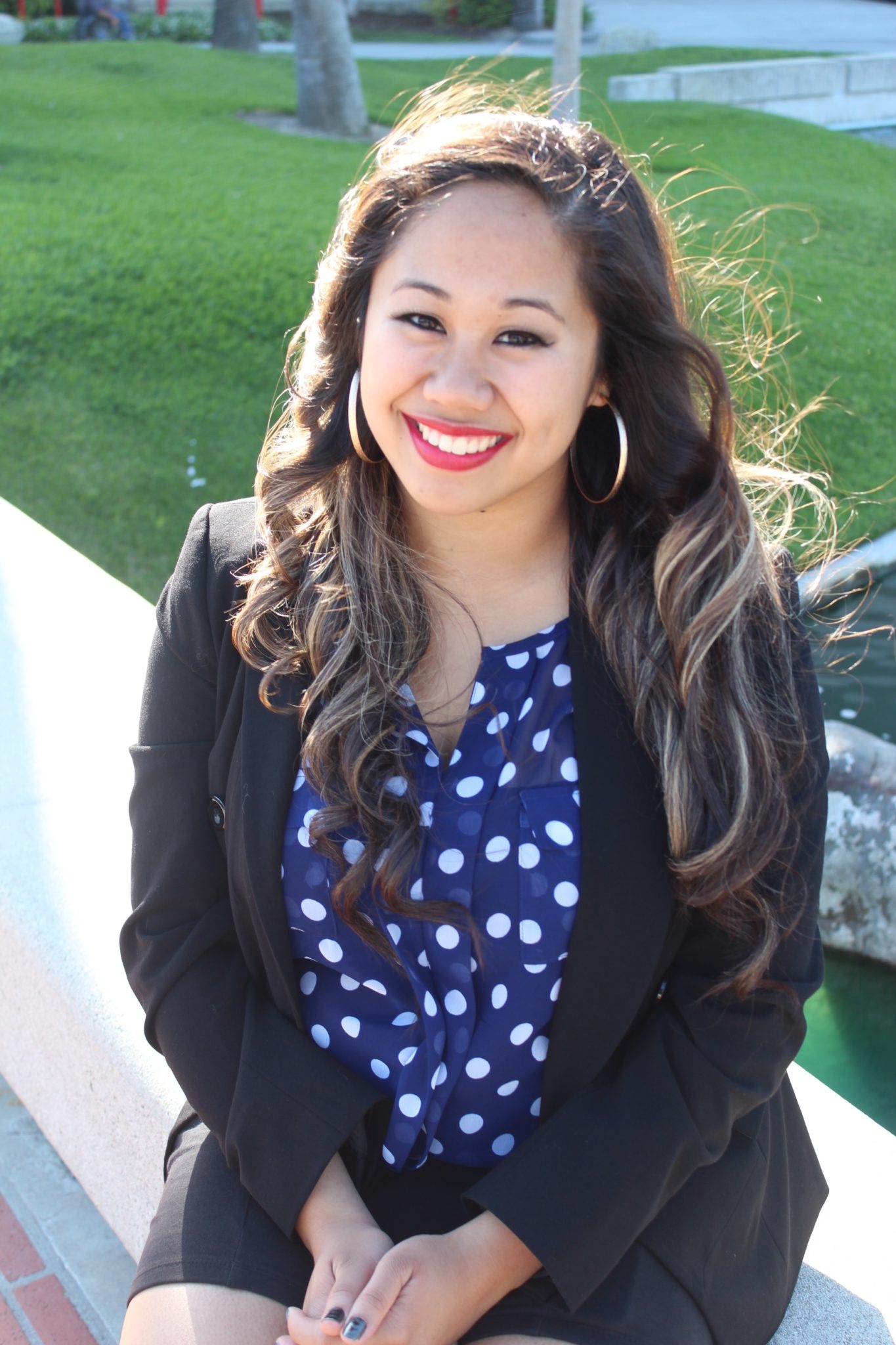 What does A.S. do?
We're the official association of students at Cypress College – your advocates.
So, what does that entail exactly?
We strive to improve student life. One way is through advocacy. We serve as a voice for students on a campus, district, regional and state level, and represent the student body on various administrative committees. Twice a year, we gather for a general assembly with other A.S. reps from community colleges across California to work towards addressing issues that impact us all…. like advocating for cigarette-butt dispensers on campus to help our environment. We swap ideas and pass statewide resolutions that we then try to gather support for on our own campuses.
We're also responsible for events and programming. We're working to improve campus social life. This year we have some great events and awareness activities planned so look out for those!
What functions does your role as president encompass?
Can I give you the Sparks Notes version? 😉 Basically, I'm the face of the student body and represent A.S. on the campus, district and state levels. We have so much diversity at Cypress – and I'm here to embrace and represent it all. In my day to day, I oversee the A.S. council … making sure that our time is used efficiently, that everyone does their job well. At the District level, I serve on the Chancellor's Cabinet along with the A.S. president of Fullerton College and the student trustees from both campuses.
What attracted you to A.S.?
I was a part of ASB at Pacifica High. I loved the leadership aspect of it and putting on events. In my senior year I had planned to go to CSUF, but missed a final deadline. So I came to Cypress without knowing much. In fact, I hadn't ever stepped foot on the campus until the first day of class. That was three years ago, and I couldn't be happier today. The fact that I ended up here has turned out to be a total blessing in disguise. The opportunity to get involved; to make a difference is important to me, and I've been able to do that in a really meaningful way at Cypress.
Why did you decide to run for president?
I've been involved with A.S. for three years now. I was the V.P. of Public Relations before my current position. I decided to step-up because AS was going through a really rough period. It needed to be reformed and reenergized. So I thought, okay – "If not me, then who? If not now, then when?" That quote applied so well. So I ran for office last spring.
I'm pretty pleased with how things are going so far. The council room that was once empty is now full at every meeting; we're organized, efficient, and have vision. We've got a great leadership group and continue to attract really talented students that will carry on some of the initiatives we've been creating.
I've become really close to those  in A.S. It's been wonderful to see us grow as individuals and as a team over the past three years. And for me, personally, it's rewarding to know that people believe in and rely on me to get things done. I thrive on that.
What are your plans post-Cypress?
I want to transfer to CSULB. Before doing so, I hope that I'm able to help create an active culture of A.S. leadership that will be carried on by those in years to come.
TUESDAYS: 4-5 p.m. Angel Garcia will be on Cypress College's Live Twitter Feed. Have Questions? #AskAngel