41st Annual Americana Awards
The 41st Annual Cypress College Americana Awards were held February 27 at the Disneyland Hotel. Organized by the Foundation, the event is an opportunity for the college to acknowledge the people who truly make our country great — the often unsung heroes who do invaluable civic, philanthropic, and volunteer work to bind together the fabric of our communities. The Awards are also an opportunity for the community to recognize and support the work of the college and our excellent students.
Approximately 500 people came together to honor Woman of the Year Lisa Fujimoto and Citizens of the Year from the eight cities around the college. With the generous assistance of sponsors, including Title Sponsor Union Bank, the event raised over $100,000 for invaluable assistance to students, including scholarships and book loans, as well as for programs at the college. Numerous elected officials and city leaders were in attendance, including California State Assembly members Ling Ling Chang and Young Kim.

The talent that Cypress students have to offer was on full display, with a beautiful rendition of national anthem, as well as the song "The House I Live In (That's America to Me)" – an Americana tradition. Guests were also treated to entertainment from the Cypress College Americana All Stars, who performed under the direction of music faculty Gary Gopar.
After an auction, video telling the story of what Cypress has meant to several students, and an address from Cypress College President Dr. Robert Simpson, the Citizens of the Year were presented. They were Stephen and Susan Faessel (Anaheim), Jim Coombs (Buena Park), Theresa Sherrin (Cypress), Errol Giuliano (Garden Grove) Christine Barnes (La Palma), Lt. Col. Thomas Edward Lasser (US Army, Ret.)(Los Alamitos/Rossmoor), Barbara Blackman and Harlene Goodrich (Seal Beach), and Elizabeth Ash (Stanton).
Woman of the Year Lisa Fujimoto was then recognized, honoring her work and volunteerism in the non-profit sector. Over the span of a 30 year career, Lisa has been involved with groups such as the Boy Scouts of America, the Orange County Rescue Mission, and most recently the Change a Life Foundation, as executive vice president.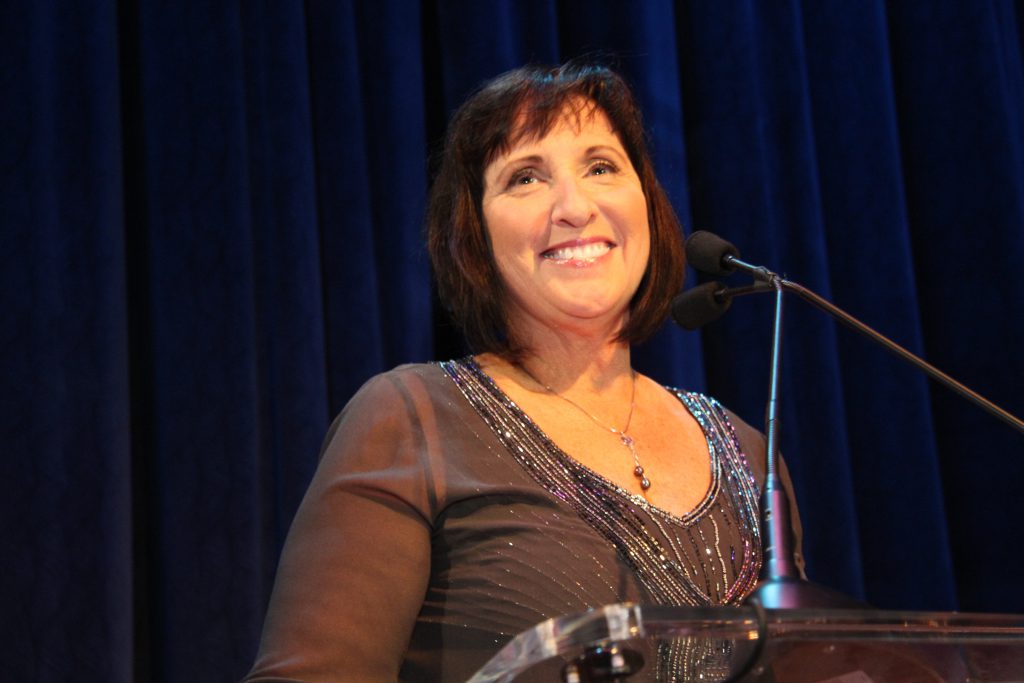 A big thank you and congratulations to the Cypress staff, Foundation board members, and College supporters who helped make the event so successful!