Associated Students Elections: Candidate and Ballot Information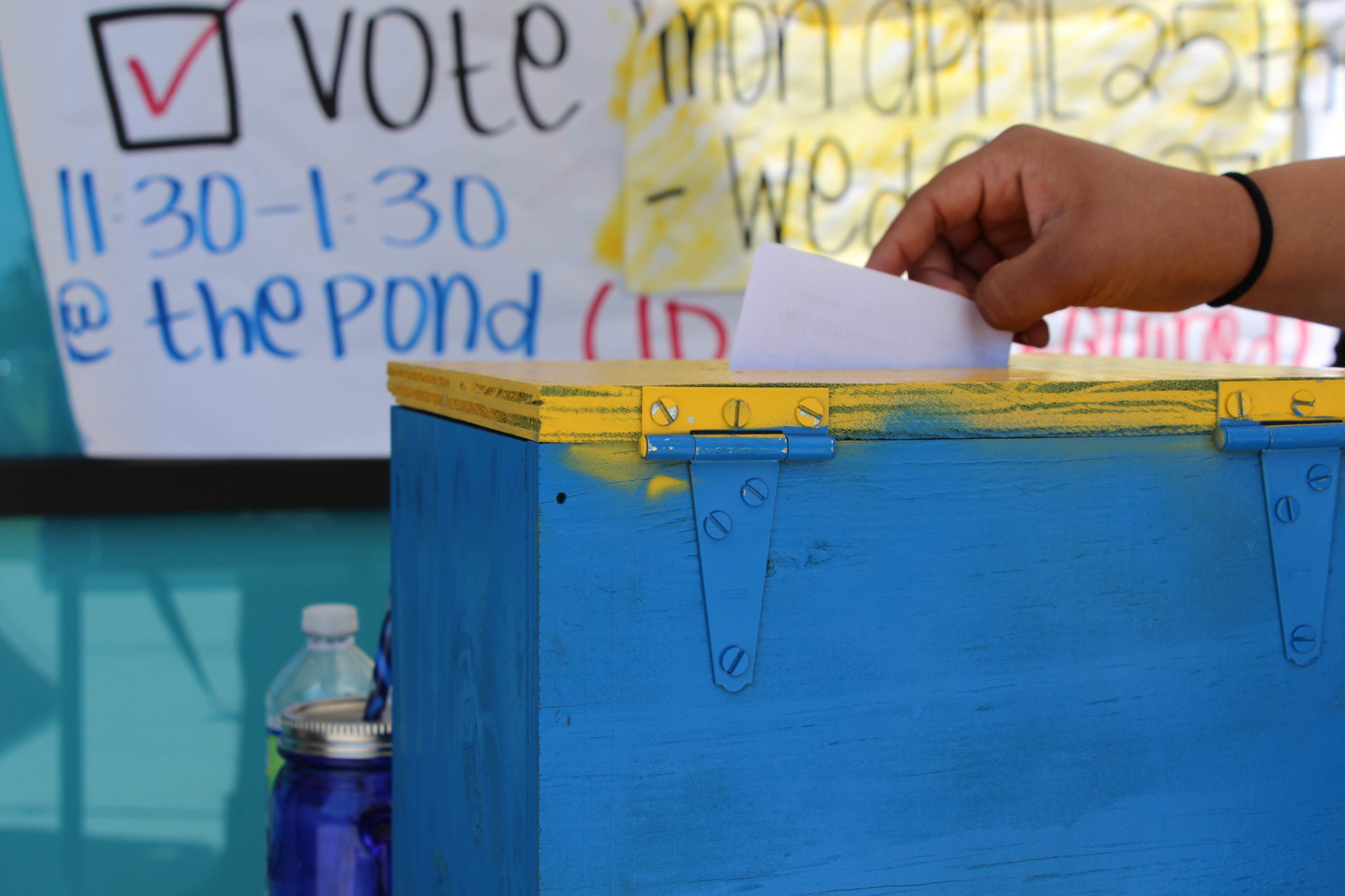 The Cypress College Associated Students will be holding General Elections today through Wednesday (April 25-27). Students will have the opportunity to vote on AS Council candidates for the 2016-2017 academic year, as well as a potential increase in the Student Representation Fee from $1 to $2. The elections booth will be located behind the Student Center and will be open 11:30 a.m.-1:30 p.m. each day. In order to vote, students will need a student ID card with current semester AS sticker, or current semester class schedule printout and a form of photo ID.
Below are photos and statements provided by the candidates, as well as the ballot language provided by the Associated Students for the proposed $2 Student Representation Fee.

---
President
Amanda Aros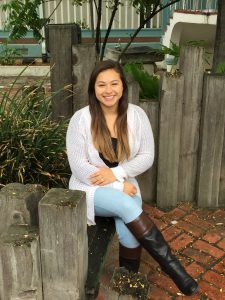 1. Why do you think you are the most qualified person running for this office?
I believe I am the most qualified candidate for this position because of my experience, commitment, and drive. I have been in Associated Students for two years now and of those two years, I have been on our executive board for a year and a half. I am currently the Vice-President of Campus Activities and in this position I oversee all of the events our council held on campus. This position requires a lot of time and effort to make sure that things run smoothly. Moreover, commitment is a core value not only to me, but to the position of President. In my Associated Student career, I have committed countless hours of my free time to have events operate seamlessly so that our student body could enjoy them. Aside from event planning, I have been to three day conferences in which I was able to advocate for students on a state level. Lastly, I believe my drive and motivation make me the woman I am today. Getting an education is my number one priority and I am proud to say that I have overcome many struggles to make sure that happens. I strive to be better every day and with that attitude, I believe I would lead a strong council.
2. What will be your main goals and objectives if you are elected to office?
If I am elected into office I would want to make sure my council works as a cohesive group and focuses on student advocacy outside of campus committees. I believe having the council be on the same page is one of the most important aspects of strong leadership. It minimizes miscommunication and aids in efficiency. Our council goes to a conference every semester called General Assembly; this conference is where we represent students on a state level. All the community colleges across California get together to vote on resolutions (solution to a problem). This is a primary example of us advocating for students and I am looking to increase the opportunities we have. I believe our council should not be limited to a few trips. I believe we should pursue different advocacy functions than the regular ones we attend every year or semester.
3. In your opinion, what areas does A.S. need to focus more attention on and what will you do, if elected, to improve these situations?
In my opinion, AS need to focus more attention on the placement of students on campus committees and outreach to clubs/athletics. There are many campus committees that need student representation, but do not have it. If elected, my plan is to touch base with the students who have yet to sign up for a committee on more of a personal level, and help them find one that fits their schedule. These committees are how we communicate with our faculty, staff and administration; that is why it is imperative that we have representation. In addition to committees, as a council we seldom go to athletic events or club competitions. I believe it is very important that we have a good relationship with both our clubs and athletic teams, and one way to do that is by showing our support. An easy solution would be to gather some council members and cheer them on.
Tanya Washington
No statement submitted.
---
Executive Vice President
Tasmia Alam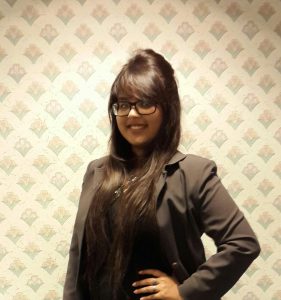 Almost all of us, who are here, at Cypress College, are here because they want to make a difference, be it in their own lives, someone else's or to the world. And like everyone else I too share the same hope. The Associated Student Council is a platform that represents and accomplishes that hope of making a difference. Thus it would be an honor to be a part of this representation.
1. Why do you think you are the most qualified person running for this office?
I would consider myself most qualified for this position for a few reasons. One of them being my current year experience in the associated student council. I have been appointed as an activities coordinator for the fall semester and have been elected as a senator for the spring semester, and both of these positions have given me a better understanding as well as hands on experience to what the duties and responsibilities of an Executive Vice President are. I'm confident that any of the duties that are assigned to me will get my undivided attention and the effort needed to accomplish it. Furthermore, I possess the skills that are expected from anyone working in the associated student council, such as integrity and a strong work ethic.
2. What will be your main goals and objectives if you are elected to office?
My goals for this office, as I have mentioned above is to make a difference and for the betterment of the students. Any student leader, given the opportunity to lead and be the voice of the students must have the ability to empathize with them and the commitment to address every opinion with a positive and its original intention thus my objectives are to reach out to as many students as I can and to let them know we are here for them.
3. In your opinion, what areas does A.S. need to focus more attention on and what will you do, if elected, to improve these situations ?
I believe A.S needs to focus a little bit more on to promoting themselves, so there are more occasions where more of us students get represented and if I'm given the opportunity to be the Executive Vice President of A.S, I would try my best to improve these situations to my best capabilities. Lastly, this opportunity would extend my abilities as a leader and be part of a team whose mission and vision matches mine.
---
Vice President of Campus Activities
Maria Alvarez


Cypress College has been such a turning point for me in my life . I am completely dedicated and committed to school like I always have wanted. Cypress is a just a great school to be in. I immediately signed up to student government the first semester I attended to help contribute more to our college. I am a very sociable organized person and I felt I would best contribute by being appointed activities coordinator .I learned many new inspiring leadership ideas and grew as a person first semester. As this 2016 semester approached I decided to be officially elected so my vote would count. I am so proud to being an elected activities coordinator now. I can found at our events with a huge smile . I feel with this year of experience as Activities Coordinator, I am now ready to be part of E board and Run For Vice President of Campus Activities .If elected I will be able to bring new ideas to the table for our events. A new idea I have created was bringing up an Such as providing an option for students who cannot afford the AS Benefit sticker so they don't come out empty handed at our events. I strongly support this idea because If elected Vice President Of Campus Activities, my main goal would be for the students to want to participate and want to be part of our great college by providing memorable events .
---
Vice President of Fiscal Affairs
Allan Mac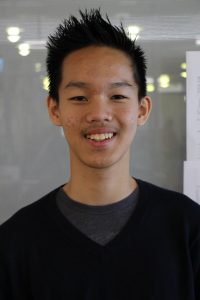 I am interested in A.S. because I have had previous experience in High school ASB. It is also because I want to learn more valuable skills by joining a higher level of Students Government. Another reason for me joining A.S. is that I could make new friends who have the same interest as I do in helping other fellow students at Cypress College to have a wonderful college experience. One but not least, joining A.S would definitely help prepare me for the real world.
I am the most qualified for the position of Vice President of Fiscal Affair because I have the most important skills and quality that this position required. For instance, I am good with numbers, as a matter of fact, I am really good at calculations, and this position is going to require a person who can handle loads of numbers efficiently. Furthermore, I am passionate about everything that I do. In other words, I do things not because I love doing something, but because I make myself love doing whatever I do because everything is important for development and if you just do things that you love, you will eventually get bored because of hardship and fail. Once I am elected, I will make sure that all the tasks that I am given would be completed by deadlines. Because of my math skills and my passion for everything I do, I am the most fit for this position.
My main goal if I am elected to this office is that I could help A.S manage budget properly. In addition, I also aim to successfully apply everything I know into doing my job so that when I leave office, I will have mastered the skills that I learned from my classes. One but not least, I hope that I can show others that math is not as hard as they think and anyone could do it since I used to do bad in math but with commitment and ambitions, I am able to apply math in life efficiently.
A.S, in my opinion, needs to focus more on providing more help to the students, not for themselves, but to help them help others. For instance, many students might need opportunity for community service but they do not know where to get those hours. As A.S, we should focus more on helping students find these opportunities so that we can all contribute to the school and to the community. If I am elected, I would try my best to bring up ideas about finding volunteer opportunities for A.S and other students at Cypress College since doing this would help everyone to have a chance to put something amazing on their resume. In addition, doing this would help enhance other students' chance of transferring to a good school and to help them becoming passionate people.
---
Executive Secretary
Melanie Veliz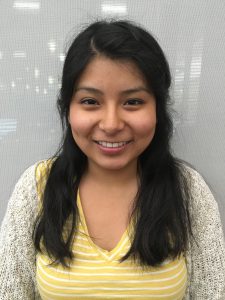 I believe I am most qualified due to my past and current experience. I am currently in A.S. and have held two positions within my first year at Cypress College. My first semester I was an Activities Coordinator and then the Vice President of Public Relations. These positions were both great sources to gain leadership skills. They helped me prepare for the current position I am seeking , Executive Secretary. As the Executive Secretary, I must be punctual, organized, and much more. I do indeed do to not only my experience at Cypress College, but high school. I have been involved in ASB , Girls League, Link Crew, and a Foreign Exchange Ambassador program . All of these programs all share the common principles of being a leader. They all require leadership , organization , and planning skills. All these are skills are essential for the best possible outcome for any council. As an individual I still have a lot to learn and am more than willing to grow as a person on the A.S. 2016-2017 Council as Executive Secretary.
My main goals and objectives if elected would be definitely be very punctual to all meetings. Also, conducting an efficient way of recording minuets at any A.S. meetings. I know as Executive Secretary I would have to maintain an archive of all general and special meetings. This position is important because it is the verification and resource to several fund requests , which is relied on. Distributing draft and Approved minuets would also be a duty for this position.
It is my first year in A.S. so there still hasn't been any faults that I have noticed. My only suggestion would be the advertisement with in the campus. Many students are still unaware or don't feel comfortable participating. As I went around asking for people to sign my petition , many asked what this was for. I elaborated and was given the opportunity to explain and promote A.S. in general. Many were in awe and had no idea that it existed. Realistically not every student may have the time to be as involved, but they should still be aware. Promoting is a major element that will help conquer its purpose. Overall that would be the only topic that I think that is not emphasized as much.
---
Chief of Staff
Lona Redd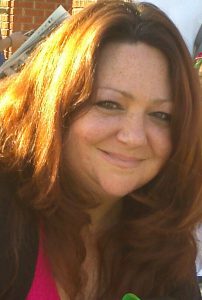 1. I am the current Chief of Staff. I have cut our spending by 50% for events on campus and off campus. I have initiated fund raisers and have grown relationships with local companies. I have an extensive background in public relations and purchasing. I can offer more to this position, because of my knowledge in business. I have been present at our meetings and events. I go above what is called of me to complete our tasks.
2. My main goals for this position are to continue to cut the budget and help to create mor4e support for the student body. This means being creative and finding solutions for making the students experience more memorable.
3. I feel that there needs to be more focus on what will benefit the student body. I also feel that the concerns of the students should be first priority. My goal would to find ways to have these concerns heard and find solutions to correcting the problems.
---
Senator
Monica Santana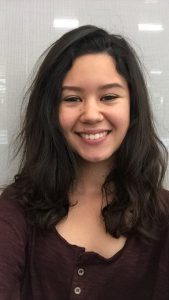 Associated Students has made a huge impact on my college experience so far and I want to continue in it. It has taught me many communication skills that will benefit me in the long run and also many networking skills. It also has helped me break out of my shell a little since I tend to be more on the quiet side when it comes to government and politics and this last semester in A.S was an awesome experience. I am definitely a qualified candidate because I have had previous experience in A.S last semester here at Cypress College and I am currently in it this semester. I also was in ASB at my high school for two years and I already know how politics on a campus works. I also served as a Treasurer for Girls' League, a club at my high school, so I have experience as a board member.
My main goals as an elected Senator are to volunteer my time and input as an elected member and help out in every event as needed. I also want to make sure the campus is well represented by getting input from students and peers. I really want to encourage others to join A.S and having this experience of running for a position is key.
A.S has done a great job representing a huge number of students but there is always room for improvement. For the next academic school year, we should focus on getting more non A.S member input on improvements or ideas to make the campus even better. If I get elected, I plan to make sure there is more student involvement on the decisions we make during our meetings and make it more known to the public. I know many students do not know about the Associated Students yet alone SSCCC resolutions, so my goal is to make it more known, that way more students can get involved. Surveys are a great way to get more numbers and opinions so if I get elected; I definitely plan to take action and help spread the word.
Ben Tadesse
No statement submitted.
---
$2 Representation Fee Ballot Language
Should the Associated Students of Cypress College adopt a voluntary $2 Student Representation Fee?
By California law, one dollar will be invested in building an autonomous, professional statewide student organization which advocates on behalf of students of California Community Colleges to legislators and through formal consultation with the System Office and other organizations. The other dollar will fund advocacy efforts determined by your locally elected student government.
The Associated Students  of Cypress College currently use the $1 for things like:
Travel to Sacramento for the purposes of speaking with California State Legislature to advocate for the rights of Cypress College students.
Travel and registration to statewide conferences for the purposes of voicing the opinions of Cypress College students to the statewide recognized student representative organization.
All other costs associated with the representation of Cypress College students.