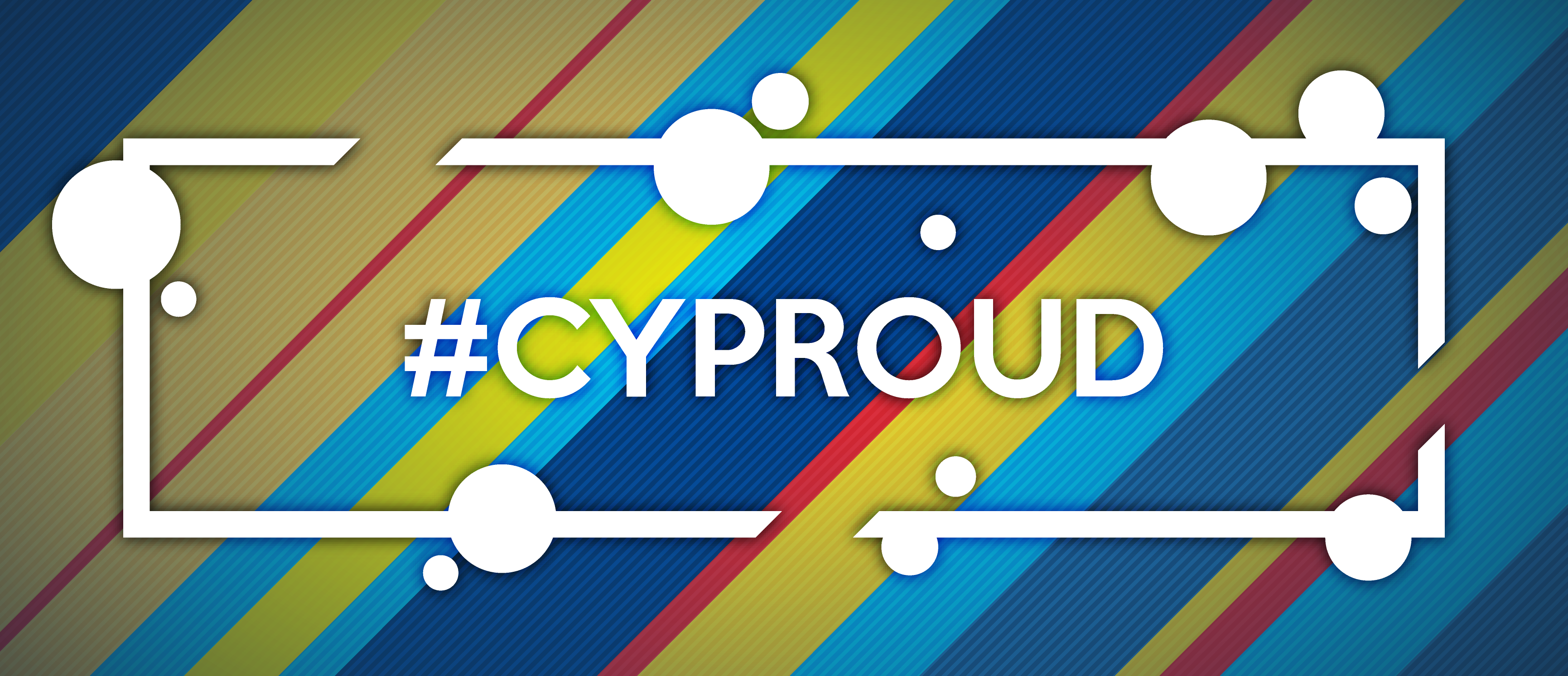 #CYProud: William Conley
Commencement is a celebratory time on campus. To capture this year-end spirit, we asked our faculty to tell us which students they are most proud of. Some of those profiled in this year's #CYProud 2016 feature have overcome significant personal and financial hurdles to reach their educational goals; others have distinguished themselves as exemplars of academic achievement and/or student leadership.
As part of this year's series, we are pleased to introduce William Conley who will transfer to the University of California, Irvine in the fall. William was an English major who will transition to political science studies at UCI. Congratulation, William, and best of luck in all your future endeavors! We're proud of you #CYProud 2016.
#CYProud: William Conley, Cypress to UC Irvine.
Origin – what is your back story (hometown, high school, personal story…)
I was born September 30, 1993, and grew up in Yorba Linda, California. I went to Esperanza High School in Anaheim. I've enjoyed writing since the Fourth Grade and through the years I've come to also enjoy traveling.
Why Cypress?
I was a rather slothful high school student, only doing enough work to get by and sometimes not even that. At a certain point in my high school years, I resigned myself to the idea of community college, and chose not to bother with studying hard for the SATs or maintaining a GPA high enough for a four-year institution. My laziness continued into the summer of 2012, when I put off registering for college classes until it was much too late. I was closer to the Fullerton campus, but due to errors on my end I registered all my first semester classes at Cypress. I accepted the error, realizing I was lucky to have classes at all, bit the bullet, and made the longer drive to Cypress. I have stayed at Cypress ever since. The Cypress campus is open, less claustrophobic, and even prettier I thought. Above al, the faculty anchored me to Cypress. I was thrilled by their dedication, passion, knowledge for their subjects, and their willingness to always meet with me during office hours to talk. I felt valued and included in a way I'd never experienced from past teachers.
@Cypress – what have you been involved with? How has your path unfolded?
At Cypress, as in high school, I started as a rather passive student who didn't engage in extracurricular projects or events. My grades improved from what I was used to earning, but despite the collection of clubs I might have enjoyed joining, I remained a student inactive in campus events. "Come in, do your work, go home" was my motto, and I stuck to that tightly for my first years at Cypress.
In the Spring 2014 semester, things began to change. I took a film class, and suddenly I felt a drive to perform at my best. This wasn't always present in my past work, but it was for this class. Through that course, I was nominated for the Bill Clarke Memorial Scholarship. I applied and won, and then things changed for me. I suddenly felt much more optimistic about my future, about my own work ethic, and about where I was going. Around that same time, I learned that in spring 2015, Fullerton College would be hosting a semester abroad in Rome. Wanderlust kicked in. I signed up.
There is a lot that can be said about studying abroad, about how valuable it is and how much it will change you. All of it is true. Never did I imagine that the accident of ending up at Cypress College would catapult me into a journey of this size. Through it I transformed as a person. When I returned, I had at least one more semester of classes to complete before I could transfer. Nothing was the same after that trip. Simple as that.
I finished my requirements in the Fall 2015 semester, and with one more semester free before transferring, I chose to take a Creative Writing class. As this was my sole class, I wanted to devote myself one-hundred and twenty percent to utilizing its resources. I spent the semester practicing my writing, reading as much material as I could, and most importantly, joining the first extracurricular club of my life. I joined Cypress College's Creative Guild club, and through circumstance became its president. With our small size, we coordinated and assembled the Cypress College publication Sole Image. I have made good friends in this club and learned a great deal I wouldn't have if I simply confined myself to my class. Towards the end of this semester, I was fortunate enough to also win Cypress College's Violet & William O'Brien Scholarship for poetry. Through Sole Image and the Creative Guild, I felt like I was truly leaving a mark on Cypress before I transferred. That felt wonderful.
Faculty or staff that have helped you get where you are today.
Cypress has incredible faculty who have helped me in incredible ways. I do not want to diminish any of the work of faculty by stating a few by name. Throughout my time at Cypress I have been blessed with a collection of inspiring teachers. These are simply three of the most notable examples:
Robert Greg Cavin — His Intro to Philosophy class was the first college course of my life, and my introduction to Cypress. It was nothing but positive, and I went on to take many more of his classes. He taught his material with poise and grace, and was particularly skilled in concealing his opinions in favor of teaching both sides of an issue. He taught students how to think, not what to think, is a pleasure to speak with during office hours, and was a source of immense inspiration for me in my early days at Cypress.
Kathryn Sonne — Kathryn was my introduction to the Cypress College Honors Program. She taught her classes in an open but controlled seminar style that she wasn't afraid to let deviate from curriculum if an interesting topic had been raised. She augmented her classes with valuable service learning and extracurricular activities that provided opportunities to grow and experience new places and ideas. As one of the teachers who went on the Study Abroad trip to Rome in Spring 2015, I got to know her more, and she is wonderful and thoughtful company inside and outside the classroom. I am honored to have said I've traveled with her.
Stuart Rosenberg — Stuart Rosenberg's impact on my life cannot be put into enough words. I was introduced to him through his film class, and was immediately enthralled with his teaching style. He taught with care and attention, and could articulate complex ideas and the abstractions of writing and art to his students. When watching him teach, you can feel his investment in his craft. I call it his craft because that is what it feels like. I was fortunate enough not just to have taken two of his classes but to have been given two opportunities at winning scholarships from him. When reviewing student work, his feedback is honest, polite, and always of great value. I feel I have grown substantially as a writer from my studying under him. It is with sadness that I leave Cypress not having taken every single class he teaches. He has simply changed my life.
Post Cypress – what do you hope to do in the near term? What are your plans at UCI?
I am transferring to UCI as a Political Science major, and aim to continue studying that field through to my Bachelor's. I also aim to explore UCI's clubs and programs thoroughly in the hope of finding—or building—a community of writers with whom I can share work and ideas. My time in Cypress College's Creative Guild has taught me the impact extracurricular clubs can have on an academic life.
Advice to Future Students
If you (incoming students) are enrolling in courses at Cypress, you're in for a great experience. There were many things I wish I knew going into Cypress that I'm only aware of now that I'm leaving. For one, work very closely with counselors and advisors early on. Community college is wonderful for its affordability and accessibility, but if you do not go in with a plan it can be a vortex of switching majors and completing prerequisites. Even if you are undecided, work with counselors on picking the most time efficient path to your goal, whether it be transferring or completing a certificate. Finally my advice to students is to really make the most of your time here at Cypress. Cypress has many clubs and activities that you can involve yourself with, and doing so will help you grow tremendously, I promise. The extra time commitments and responsibilities that can come with clubs may seem daunting, but the reward—experiencing new people and ideas in new settings—is simply worth it. I say this because I truly wish I had engaged myself with clubs early on at Cypress, and I didn't. I learned the value of such clubs right as I was leaving. Learn from my mistake, and invest yourself in your time here. You will not regret it.
Longer-Term Vision – what do you aspire to?
I have learned that I love traveling. In the distant future I want to see the world, as much of it as I can before my time on it is done. You know, scratching that wanderlust itch.
Writing has been something I have done since the Fourth Grade. If I can't get over writing for pleasure now, I don't think I ever will. I would very much like to publish in the future and establish myself somewhere in the literary world. A lofty goal, perhaps—a lofty goal I'm going to chase with conviction.
Thinking about teaching too. We'll see on that one.
What are you most proud of?
I'll say that I am proud of the myriad experiences I have been lucky enough to have abroad traveling. I am proud of my writing, proud of having this as a hobby. Whatever the strength of my work is, I am proud whenever I'm completing a work or piece. I am proud of signing my name on the work. I am proud of owning what I write.
Anything else you'd like to add…
I continue to see a prevailing stigma surrounding community college. Sometimes it is mocked or dismissed as invalid or illegitimate. To students who attend community college, don't buy it for a second. Never let those people distract you. Community college is a life-changing experience all its own, with unique lessons and perspectives on life to teach you—lessons you might not have received had you gone elsewhere. Press on always in your education. Your triumph is in your decision to pursue one.
___________
Cypress College is recognized as one of California's top community colleges. Recent accolades include:
– #1 in the U.S. | Top Toyota T-TEN Auto-Tech Program in the Nation.
– #2 in C.A. | Top Two ESL & Basic Skills English Programs in California.
– #3 in C.A. | Ranked as a Top Three California Community College (Schools.com)
– #3 in the Region | Ranked Top Three in Greater Los Angeles & Orange County for Student Transfer and Graduation Rates (EdSmart.org)
– 15 of 113 | California Community Colleges piloting a Bachelor's Degree (Mortuary Science)
– #17 in the U.S. | National Ranking on MTV-U's website "Rate-My-Professor"
– Top National Licensure Exam Pass Rates | Perfect state licensure pass rates for students in the following programs: Dental Hygiene, Diagnostic Medical Sonography: Abdomen; Diagnostic Medical Sonography (OB/GYN); Diagnostic Medical Sonography: Physics; and Mortuary Science: Sciences. 90+% state licensure exam pass rates for students in the following programs: Dental Assisting; Mortuary Science (Arts); Radiology Technology. And 85%+ state licensure rates for students in: Health Information Technology; Nursing; and Psychiatric Technology.
– 2/3ds of the Class of 2015 qualified for transfer to a UC or CSU institution.
– 76 Orange Empire Athletics Conference Titles
– 25 California Community College Athletic Association State Championship Titles