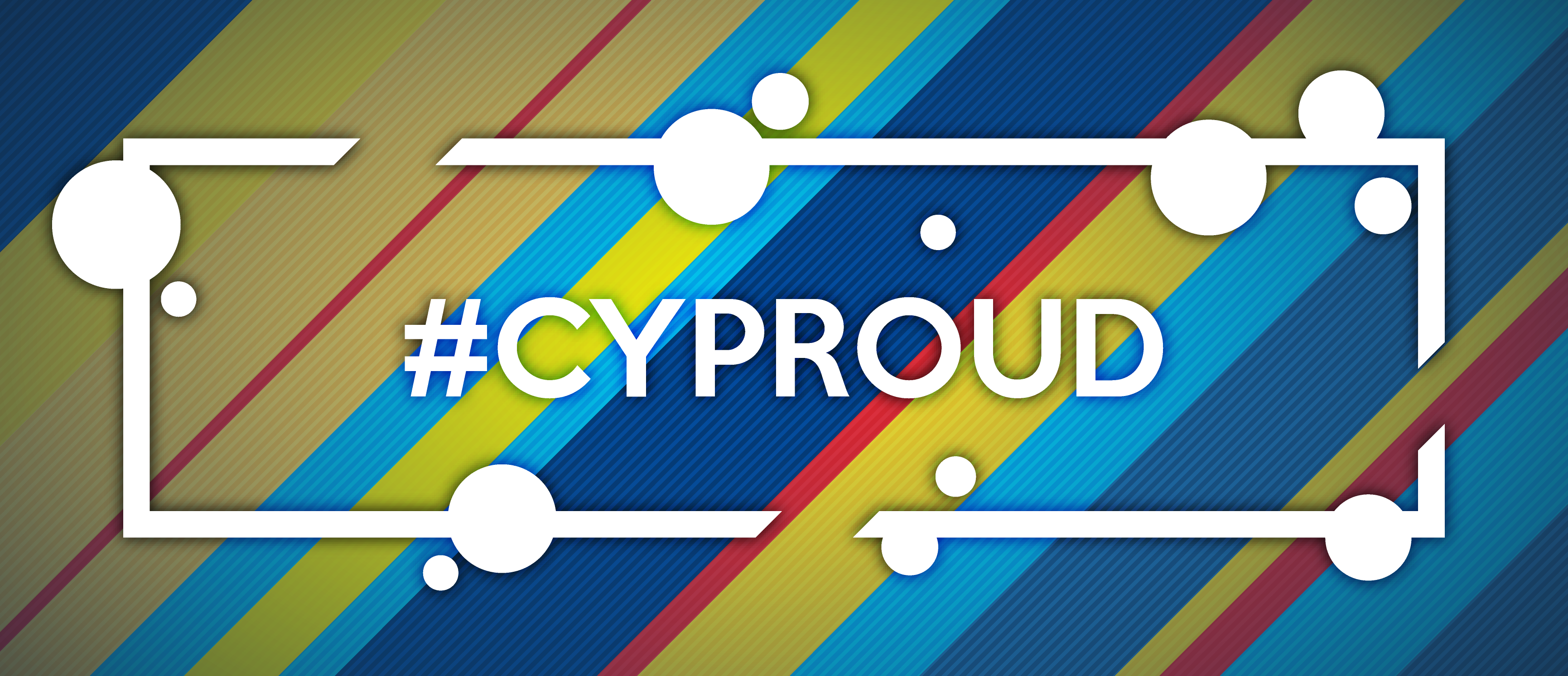 #CYProud: Angel Garcia
Commencement is a celebratory time on campus. To capture this year-end spirit, we asked our faculty to tell us which students they are most proud of. Some of those profiled in this year's #CYProud 2016 feature have overcome significant personal and financial hurdles to reach their educational goals; others have distinguished themselves as exemplars of academic achievement and/or student leadership.
As part of this year's series, we are pleased to introduce Angel Garcia who will transfer to Cal State Fullerton this fall. Angel is a remarkable leader with natural charisma, charm, and positive, outgoing spirit. She is valued across campus. Angel has served Cypress as the 2015-16 Associated Students President and as an official student ambassador. Congratulations, Angel and best of luck at CSUF! #CYProud 2016
#CYProud: Angelyn (Angel) Garcia
Cypress to Cal State University, Fullerton
Origin — what is your back story (hometown, high school, personal story…)
I was born in Fort Worth, Texas, but I moved here when I was 5 years old so this is where I feel most at home. I began my involvement with Student Government as early as elementary school and continued throughout both middle and high school. I graduated from Pacifica High School, and I took Advanced Placement (AP) classes and was a part of the Associated Student Body (ASB) and Filipino Club. I have grown so much since then, and I hope to continue to do so!
Why Cypress?
My plans after high school were like those of many of my classmates – go to a four-year college or university because everyone says so. It's ridiculous really, the stigma that community colleges are the easy way out and looked down upon. I had planned on attending Cal State Fullerton, but after I missed a deadline my admission was denied. It felt like the whole world was crashing on me, and I was so bitter. I wound up coming to Cypress because it was close to home. Truthfully, I had not heard anything about it so I felt that I was taking a huge risk. After my first week of classes, however, I knew that it was the best decision I had ever made. There are so many great faculty, staff, and administrators. Also, the campus is beautiful and there is a lot to offer within student life.
@Cypress — what have you been involved with? How has your path unfolded?
I have been involved with the Associated Students since my first year at Cypress three years ago. I began as an Activities Coordinator, and then on the Executive Board as the Vice President of Public Relations. If you had asked me back in high school if I could ever picture myself as the AS President, my response would be, "Hell no!" But now I can't imagine myself in any other position. I am so incredibly grateful for the opportunity I was given when I was elected President, to represent the Cypress College student body and the AS Council.
My current job is a Student Ambassador, but it doesn't feel like work to me at all! I love what I do – helping Cypress students and assisting with the College's outreach to local elementary/middle/high schools. Along with AS, I have worked with some amazing people who I will always cherish.
During my first two years, I was a contributor to the Cypress Chronicle when it was active. I had my own YouTube channel in which I posted weekly videos (I filmed/edited myself!), covered news on/off campus by writing articles, and published my photography.
I really do love to write, particularly fiction and poetry. I have participated in the two Open Mic Nights hosted by the Lively Arts Club and MEChA Club's Noche de Arte event this year by reciting my original poetry.
Another club that I am involved with is Club LEAD (Ladies Empowered and Determined), whose purpose is I am fiercely passionate about. Cypress College truly has played such a significant role in my growth as a person and a leader, and I have learned so much about who I am and what I stand for. I am proud to say that I am a dedicated social justice advocate aiming to be an activist who fights for oppressed communities. As a woman of color, particularly a Filipino American woman, I strive to represent folks in my community and be their voice.
Faculty or staff that have helped you get where you are today.
There are so many awesome faculty and staff here at Cypress College! People who have significantly helped me get to where I am today are the AS Advisor Dave Okawa, the Student Ambassador Director Lark Crumpler, and my Ethnic Studies professor Daniel Lind. All of them have gone above and beyond their positions, each of them in their own individual way, and I am so grateful that they contributed to the person I am.
Post Cypress — what do you hope to do in the near term? What are your plans at UC Sand Diego?
Once I graduate with my AA-T in Communications Studies, I plan to transfer to CSUF this fall semester. My major will be Communications with an emphasis on Public Relations, but I am interested in double majoring for Asian Pacific American Studies. I intend on being involved in the Associated Students, Inc. and/or social justice clubs.
Advice to Future Students?
Take initiative! Seriously. Apply for scholarships, apply for financial aid, speak with a counselor and make an education plan, join clubs (A.S., of course! ;)), and visit our awesome student support programs and services! My biggest regret is not doing this until my last year here.
Longer-Term Vision — what do you aspire to?
I know this is idealistic, but I truly do hope I achieve my goal of being a talk show host! Oprah inspires me, and while I may never be half as amazing as she is, I strive to follow her footsteps. Ultimately, I want to represent the Filipino-American and women community by having a platform to spread awareness of our issues. I want to give them hope that there are people that look like them and can relate to them. I aspire to become an activist, and I'm still learning (and will continue to learn throughout my life) how to get there. I also hope to publish my own novel.
What are you most proud of?
I am most proud of becoming the AS President for an entire year. As I mentioned before, I would have never expected to be where I am today. I did not think I was capable of taking on such a significant leadership position – and succeed. And look, I did it! But I would be lying if I said this journey wasn't hard and that I didn't face many stressful difficulties. Trust me, it happened quite often. But there's beauty in the struggle, and it has only made me stronger. I'm very grateful for my experience.
Anything else you'd like to add…
Thank you!
___________
Cypress College is recognized as one of California's top community colleges. Recent accolades include:
– #1 in the U.S. | Top Toyota T-TEN Auto-Tech Program in the Nation.
– #2 in C.A. | Top Two ESL & Basic Skills English Programs in California.
– #3 in C.A. | Ranked as a Top Three California Community College (Schools.com)
– #3 in the Region | Ranked Top Three in Greater Los Angeles & Orange County for Student Transfer and Graduation Rates (EdSmart.org)
– 15 of 113 | California Community Colleges piloting a Bachelor's Degree (Mortuary Science)
– #17 in the U.S. | National Ranking on MTV-U's website "Rate-My-Professor"
– Top National Licensure Exam Pass Rates | Perfect state licensure pass rates for students in the following programs: Dental Hygiene, Diagnostic Medical Sonography: Abdomen; Diagnostic Medical Sonography (OB/GYN); Diagnostic Medical Sonography: Physics; and Mortuary Science: Sciences. 90+% state licensure exam pass rates for students in the following programs: Dental Assisting; Mortuary Science (Arts); Radiology Technology. And 85%+ state licensure rates for students in: Health Information Technology; Nursing; and Psychiatric Technology.
– 2/3ds of the Class of 2015 qualified for transfer to a UC or CSU institution.
– 76 Orange Empire Athletics Conference Titles
– 25 California Community College Athletic Association State Championship Titles