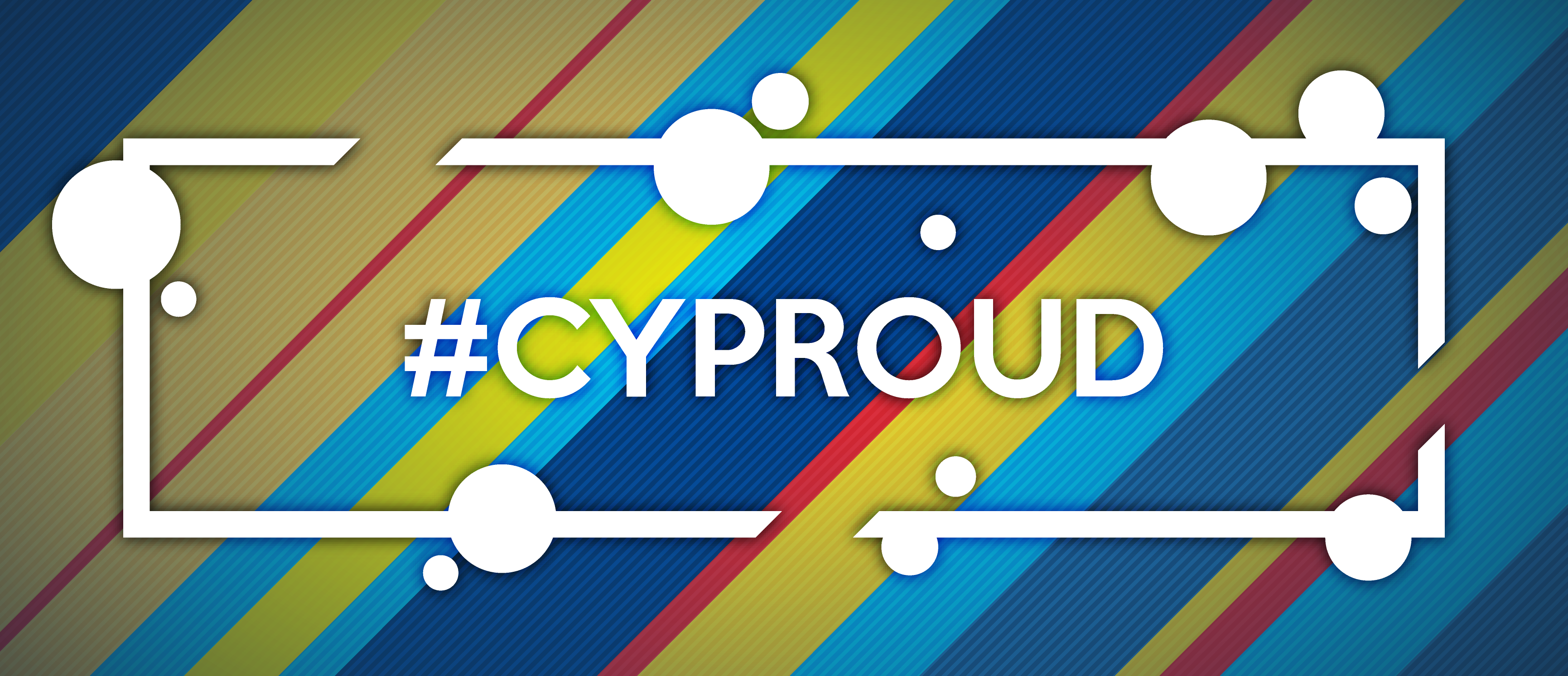 #CYProud: Megan Imperial
Commencement is a celebratory time on campus. To capture this year-end spirit, we asked our faculty to tell us which students they are most proud of. Some of those profiled in this year's #CYProud 2016 feature have overcome significant personal and financial hurdles to reach their educational goals; others have distinguished themselves as exemplars of academic achievement and/or student leadership.
As part of this year's series, we are pleased to introduce Megan Imperial who will transfer to UC Berkeley in the fall. Megan is a Political Science major who was involved in Forensics and the Lively Arts Club at Cypress. At Berkeley she will major in Interdisciplinary Studies. #CYProud 2016
#CYProud: Megan Imperial
Cypress to UC Berkeley
Origin — what is your back story (hometown, high school, personal story…)
Originally from Garden Grove, I went to a private Catholic school Mater Dei High for K-12. I grew up very active in volunteering and outreach programs, collecting over 1,000 hours of community service in high school alone. With the degree I will get in the future I hope to continue that outreach to have a scaled positively impact.
Why Cypress?
Well, I actually was accepted to several universities in high school, but I decided to choose the community college path for financial savings. I chose Cypress College over other options because I was accepted into the EOPS program under Joanne Olimberio, who was actually my preschool teacher. I expected to do well here at Cypress and be successful right off the bat, but unfortunately my first semester was my worst due to the death of a close friend. I was very lost, but luckily I found strength by continuing my activities at Cypress College. My goals have changed immensely since entering Cypress College. I started off a Business major who was interested in working with studios and making big money. Now, however, I have a major similar to international relations. I'd like to work on equity issues. The topic of inequality interests me.
@Cypress — what have you been involved with? How has your path unfolded?
There is a whole list of faculty and staff that have helped and supported me here on my journey at Cypress College, but I'll keep it at my top three. The following three faculty are among the very few people that I can openly discuss issues with. I am truly honored to have not only to have worked with them, but also to simply have met them.
Faculty or staff that have helped you get where you are today.
There is a whole list of faculty and staff that have helped and supported me here on my journey at Cypress College, but I'll keep it at my top three. The following three faculty are among the very few people that I can openly discuss issues with. I am truly honored to have not only to have worked with them, but also to simply have met them.
Firstly, Liana Koeppel, my previous Forensics director and communications instructor. She is the one who pushed me to join the Forensics team after she saw my potential in a classroom setting. Liana taught me to dig deep into my emotions in my Programmed Oral Interpretation on feminism "the other F word" last year. She opened doors to the [crazy], but fulfilling world of Forensics and for that I am eternally grateful.
Next is Josh House, my current director and advisor of Forensics. Josh has continued to teach me ways to strengthen my debate skills and has entrusted me to help the Forensics program in every way that I can. Josh and I have sought to improve the Forensics community at Cypress College as a whole and I think next year's team will do quite well at the CA State Championship tournament. Josh has greatly supported all the ideas that I have for Forensics, while putting up with me during plane rides, tournaments, and practices. In his first year at Cypress College he has an amazing job as Director and 2chainz mentor.
Last but not least, Barbara Meyer, my advisor for the Lively Arts Club and previous theater professor. Together, we have kept the Lively Arts Club alive and growing by supporting all the arts at Cypress College. We have gone through many hurdles and I greatly appreciate her for being there when I needed her. I also appreciate all the effort she has put into the club. As an advisor, she really taught me patience and how to delegate work as a President. We have so many great memories together.
Thank you all for helping me grow and I will miss you.
Post Cypress — what do you hope to do in the near term? What are your plans at UC Sand Diego?
I will be transferring to UC Berkeley in the fall for Interdisciplinary Studies. At Cal I hope to be challenged in my field and come out on top in academics. I will be looking to study abroad for a year, hopefully intern in Washington D.C., and gain involvement and closeness with my new Golden Bear community. My goals are to learn as much as I can as I finish my bachelors degree. I hope to demolish any self-constructed limitations I may have and I'll challenge myself to continue to do so throughout my life.
Longer-Term Vision — what do you aspire to?
Long term, I aspire to complete my masters degree, travel, work in different countries, and continue in the political field. I am currently learning Japanese so I will most likely set my sights on first working for a think tank in Japan. I also would love to work in Washington D.C. to tackle head-on some of the legislative issues that are negatively impacting so many. Ultimately, I hope to be successful enough to make a positive impact in my local community and within the world.
What are you most proud of?
I am most proud of myself. In truth, I am doing all this [being successful] because I choose to. But the reason I choose to everyday is not only for me, but in order to make my mother proud. I remember when I was young all my instructors had no hope for me in my academic path and kept trying to hold me back. But it was my mother who told them "No, she is smarter than you think she is; trust me, I know." My mother's belief in me has caused me to believe in myself and work past my own limitations in order to prove to her that I will succeed. I really enjoy making my mother proud. We have struggled together for so long. She has taking on such great burdens for me. I hope to ease her stress by ensuring that she doesn't have to worry about me. I will succeed and get past obstacles because I choose to. Plus she gets to brag about me more to her friends this way haha.
Anything else you'd like to add…
I will be going to Japan in the summer with Takahashi Sensei in order to strengthen my speaking abilities. I will greatly miss Cypress College, but I have grown comfortable here and with comfort comes restfulness. I will continue to be restless in order to fight against ignorance, injustice, and apathy. I will move forward and make my fellow Chargers proud to not be comfortable and to always strive to achieve.
___________
Cypress College is recognized as one of California's top community colleges. Recent accolades include:
– #1 in the U.S. | Top Toyota T-TEN Auto-Tech Program in the Nation.
– #2 in C.A. | Top Two ESL & Basic Skills English Programs in California.
– #3 in C.A. | Ranked as a Top Three California Community College (Schools.com)
– #3 in the Region | Ranked Top Three in Greater Los Angeles & Orange County for Student Transfer and Graduation Rates (EdSmart.org)
– 15 of 113 | California Community Colleges piloting a Bachelor's Degree (Mortuary Science)
– #17 in the U.S. | National Ranking on MTV-U's website "Rate-My-Professor"
– Top National Licensure Exam Pass Rates | Perfect state licensure pass rates for students in the following programs: Dental Hygiene, Diagnostic Medical Sonography: Abdomen; Diagnostic Medical Sonography (OB/GYN); Diagnostic Medical Sonography: Physics; and Mortuary Science: Sciences. 90+% state licensure exam pass rates for students in the following programs: Dental Assisting; Mortuary Science (Arts); Radiology Technology. And 85%+ state licensure rates for students in: Health Information Technology; Nursing; and Psychiatric Technology.
– 2/3ds of the Class of 2015 qualified for transfer to a UC or CSU institution.
– 76 Orange Empire Athletics Conference Titles
– 25 California Community College Athletic Association State Championship Titles