College's 50th Anniversary Recognized with "Key to the City" of Cypress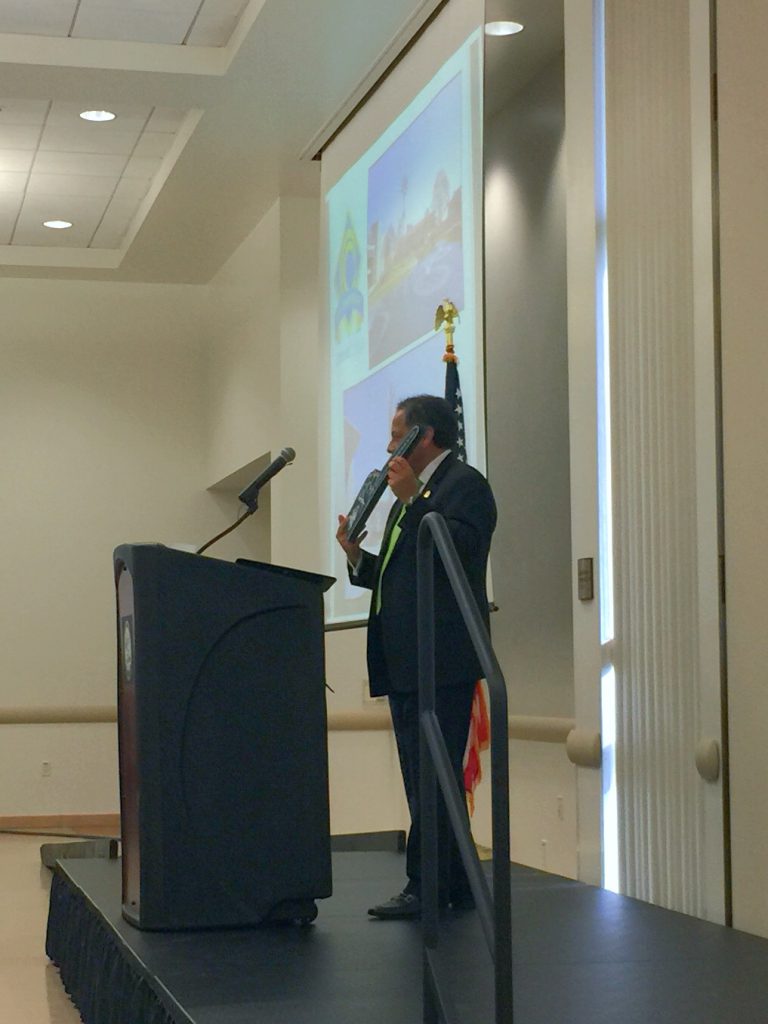 At the Cypress State of the City Luncheon on Wednesday, January 19, Mayor Paulo Morales (pictured above) presented Cypress College with an honorary "Key to the City" in recognition of the College's 50th anniversary. Foam "#1" fingers with the name of the city and Cypress College, respectively, were also given out at the event. Officials from the College present at the State of the City included Executive Vice President Dr. Santanu Bandyopadhay, who received the recognition on behalf of the College, and Foundation & Community Relations Executive Director Raul Alvarez. Also attending on behalf of Cypress College were North Orange County Community College District Trustees Steve Blount and Barbara Dunsheath, Foundation Board Members David Shawver and Phil Wendel, and Cypress College Communications Director Marc Posner.
"We are humbled by the unexpected honor and presentation by Mayor Morales," Posner said. "Our partnership with the City of Cypress has never been stronger thanks to the Mayor, City Council, and City Manager Peter Grant, as well as the executive team here at the College."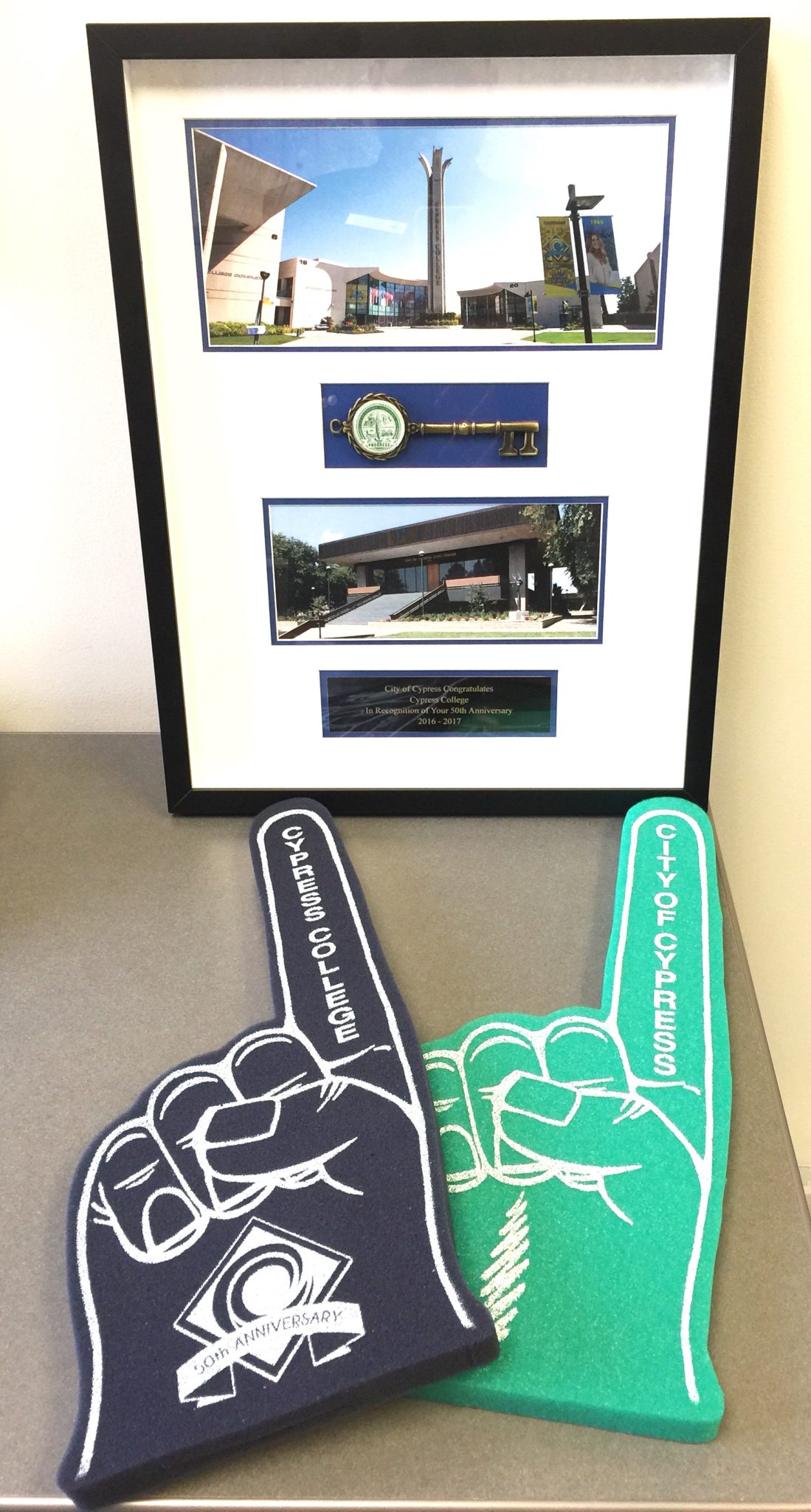 Cypress College will be celebrating our 50th Anniversary with a Festival and Reunion on Saturday, April 1, 2017. 
Save