More than 400 High School Seniors Attend Cypress College Senior Day
Nearly 500 seniors from area high schools visited the Cypress College campus Thursday, March 2 for the College's annual Senior Day.
Twenty-five departments and programs, as well as several clubs, set up booths along the Pond to share their many offerings and opportunities for all students.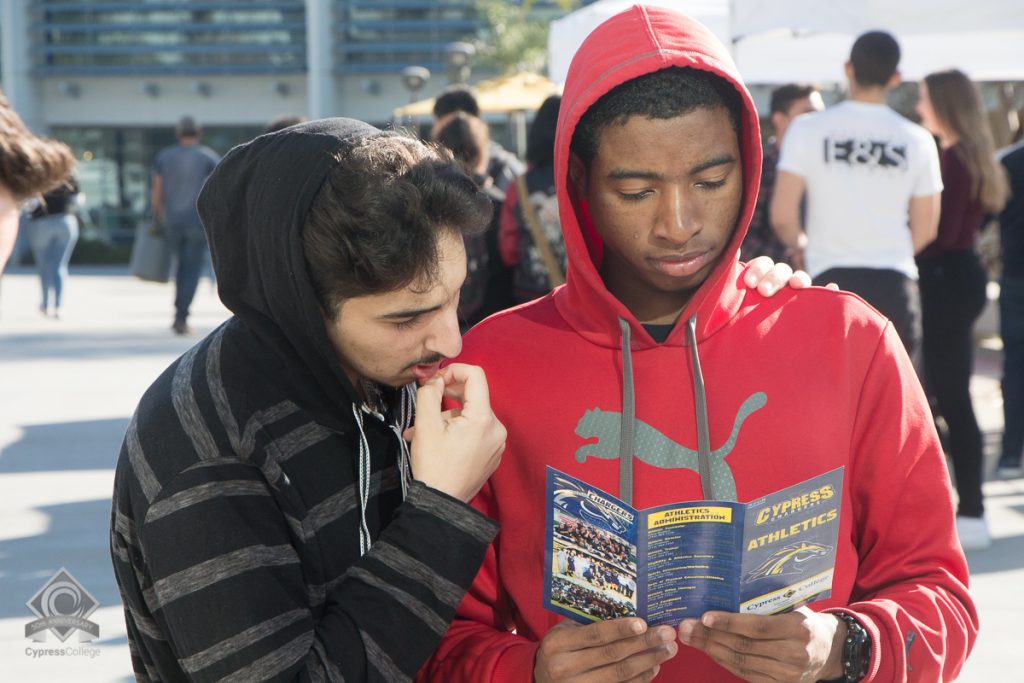 Students were also treated to a presentation in the Theater introducing them to the College and campus life, as well as first steps for enrollment.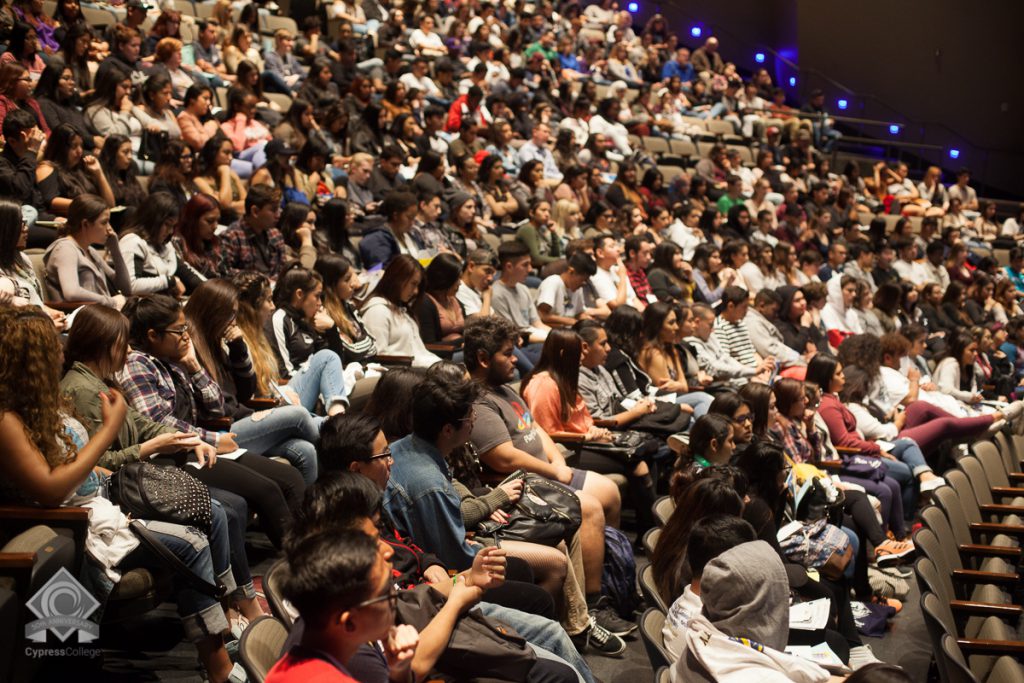 Visiting seniors were served pizza for lunch, and Associated Students also provided popcorn and cotton candy.