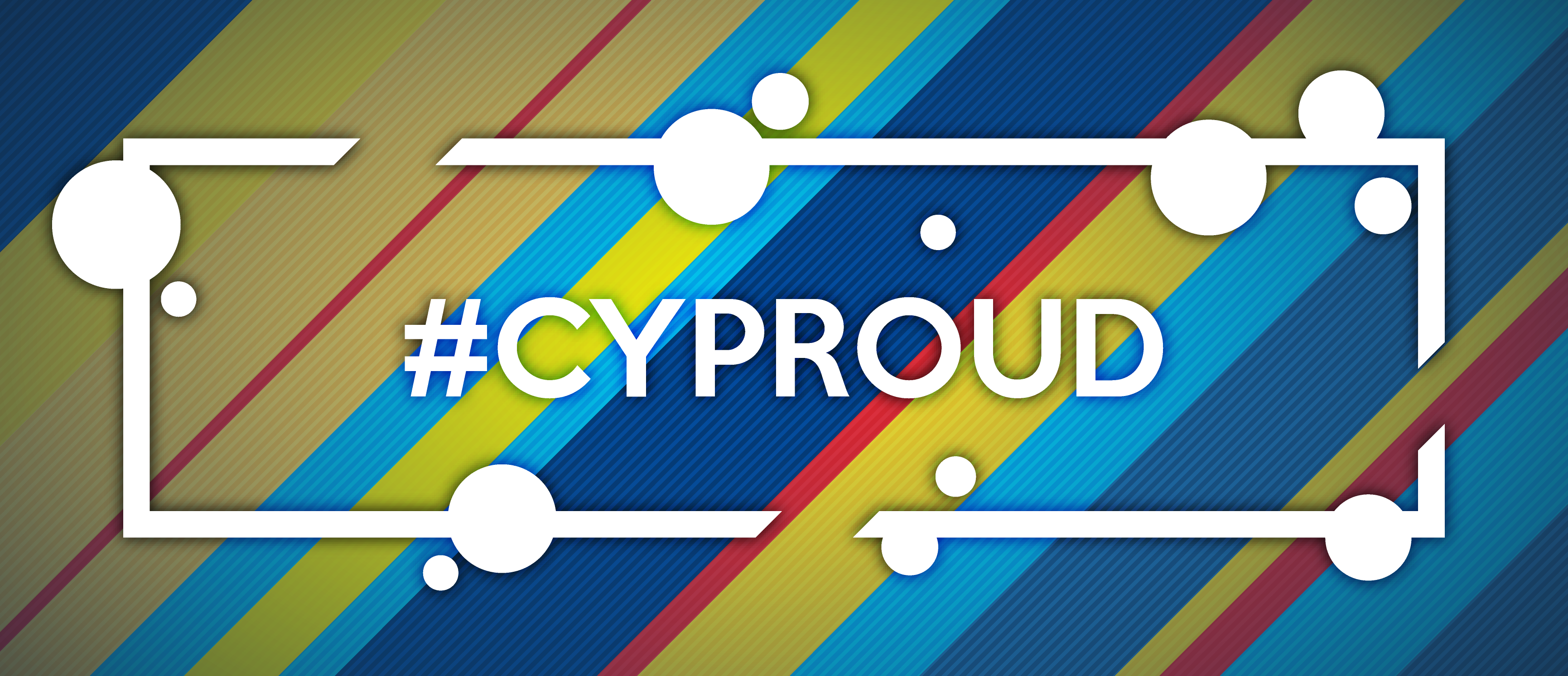 #CYProud: Fernando Barboza, Political Science
Student success comes in many different forms, and Cypress College is proud to recognize and celebrate the variety of paths our students take to achieve their dreams. Whether it's transferring to a four-year institution, or receiving an associate degree or certificate and heading into the workforce, we are pleased to feature distinguished #CYProud students for 2017.
Fernando Barboza
Cypress + UCLA
Barboza is a political science major transferring to UCLA following his graduation from Cypress College. He is an honors student and represents the College as a Student Ambassador, sharing this educational journey with potential students. He is deeply passionate about politics, and hopes to pursue a juris doctorate after obtaining his bachelor's degree.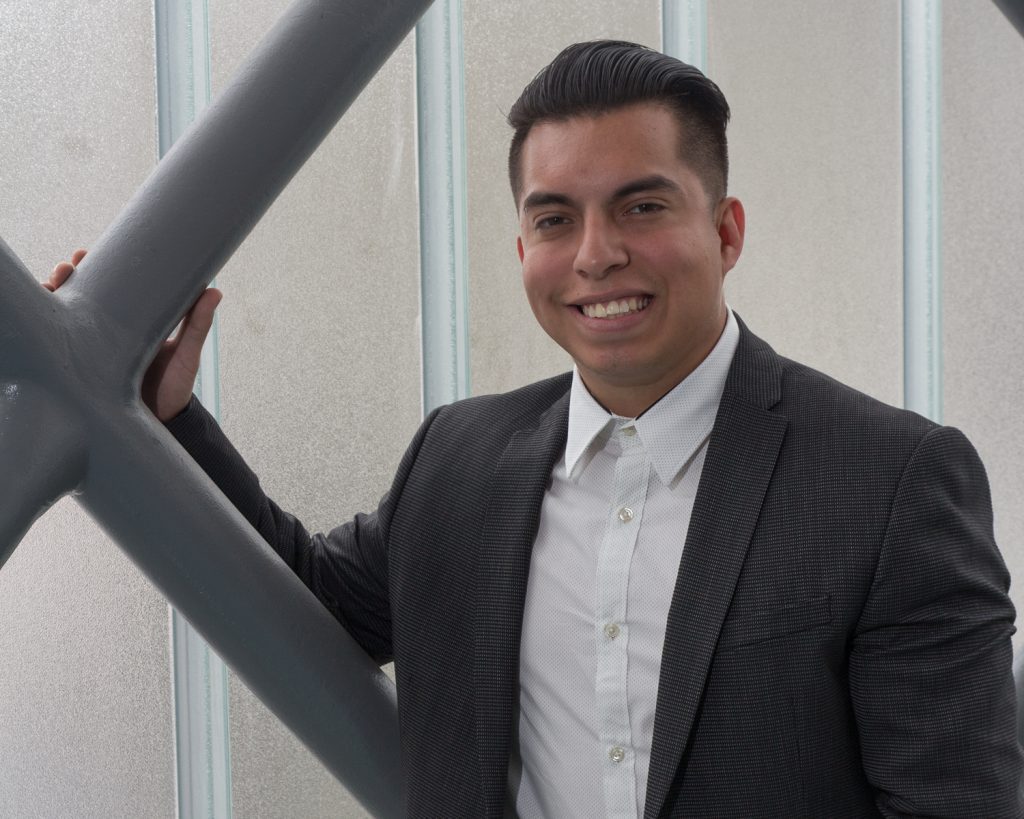 Please tell us a little about yourself. Where did you grow up? What are your interests? What is your story?
"Mijo, felicidades! Son, congratulations," my grandparents enthusiastically exclaimed with pride. It was supposed to be the best day of my life: finally graduating high school. Everywhere I looked, I saw joy, jubilance, and happiness. Yet, I felt disappointed and ashamed of myself, barely meeting graduation requirements and obtaining a grade point average of just 2.4. I simply felt I did not belong, so there was obviously much challenge. Therefore, I buried myself in a hole of fear and self-doubt.
Despite this, I transformed my life at Cypress College. I climbed out of the hole with my head held high and took initiative. All of a sudden, I was academically successful. I was getting the highest score on exams, straight A's, and constantly participating in class discussion — something I had not done in high school. Furthermore, I gained a deep desire and passion for learning and fell in love with all aspects of political science. This led to a deep urge to consistently inform myself of different branches of politics by reading scholarly articles on topics ranging from the comparison of political economic theories to the externalities in foreign affairs. This is part of my personal insight question, but this perfectly depicts my life, my journey, and my story.
Why did you choose Cypress College?
I live in Artesia, California. What I am trying to say is that Cerritos College is really close by. I tried to talk to a college counselor there, and as a result, I visited Cerritos College on multiple occasions. It was always the same thing—the counselors were unavailable and I was always left confused. One day, my mom, a graduate of the Cypress College Psychiatric Technician Program, decided to give me a tour of the College. As I strolled through campus, I fell in love with the pond, the architecture, and the friendliness of the staff. Every time I visited campus, I always felt at home; the vibe just felt right. That's the story of why I chose Cypress College.
What have you been involved in at Cypress College? How has your path unfolded?
During my journey at Cypress College, I have been involved in the Honors Club, Student Ambassador Program, and the Multicultural Club. The majority of the time, I have been involved with the Student Ambassadors.
As a student ambassador, I represent Cypress College at college and high school fairs, and give tours to prospective high school students. I also answer questions that students or prospective students may have about certain programs, resources, or any other offerings at Cypress College. One of the things that I love about being a Student Ambassador is that I am able to have direct contact with students who may be lost because I was once in their shoes. As a person, a student, and a Student Ambassador, I share my story with students, not so they can feel pity for me, but to exemplify that anything is possible.
What are you most passionate about? Why?
It is notable that my deep-burning passion is politics. I always find myself reading articles and talking to individuals about contemporary politics. I just find it extremely intriguing. When I am bored, you can always find me reading articles that have to do with politics, such as Samuel Huntington's "Clash of Civilizations" or any political articles. Another reason why I find politics so interesting is due to the political culture in the United States. What I have found is that citizens are usually misinformed or unaware of political ideologies, key political issues, and how money plays a huge role in all levels of government. This has all sparked my curiosity in politics.
Who are the faculty and staff that have helped you get where you are today?
There are many faculty and staff that helped me get where I am. First, my EOPS counselors Alan Reza and Lisa Blod. They both helped put together my academic planner, and if it were not for them, I would not have received my second associate degree in liberal arts with an emphasis in social and behavioral sciences. I also have to acknowledge my political science professors Gloria Badal and Peter Mathews, who helped me fall in love with politics. Professor Badal's international relations class particularly inspired me to pursue international relations as a concentration in my major at UCLA.
Furthermore, my English professors Christopher Kennison, Nicolas Gil, and Kendyl Palmer pushed me to develop my writing skills. Thus, I now see writing as a work of art. I also cannot forget to mention my music professor Gary Gopar. Professor Gopar has played an instrumental part in my life. His expertise in the jazz genre has made me love jazz and appreciate it with all my heart.
All these professors helped me get where I am today, but I cannot forget to mention the wonderful Lark Crumpler. She was the person who interviewed and hired me for the Student Ambassador Program. The program has me helped grow, learn, and aspire. In addition, all of my fellow student ambassadors are my home away from home. I want to again thank Ms. Crumpler and everyone else that I have mentioned.
What are your immediate plans after completing your studies at Cypress College (at your transfer institution, in the workforce, etc.)?
My immediate plan is to arrange my academic courses for each quarter at UCLA. After that, I plan to enroll in the Center for American Politics and Policy Program (CAPPP) at UCLA. Once enrolled, I will be able to acquire a political or legal internship while taking courses at the University of California, Washington Center (UCDC). In other words, I will be studying and working on an internship for one quarter in Washington, D.C. Following that, I will join clubs at UCLA such as the Pre-Law Transfer Society and the Latinx Pre-Law Association so I can inform myself about the process of applying to law school. Ultimately, I plan to obtain my bachelor's degree in political science with a concentration in international relations, as well as a minor in philosophy.
What are your long-term goals? What do you aspire to?
My long-term goals are eventually to obtain my juris doctor degree, pass the bar exam, and become an attorney of law. Furthermore, I dream of one day being able to give back to Cypress College by donating money to EOPS and the Political Science Department.
What are you most proud of?
I am most proud of our Cypress College Student Ambassador Program. The program plays a crucial role at Cypress College. You see, student ambassadors are the perfect "middlemen" between college students and administration. This is important because events such as graduation, Charger Experience, and Yom HaShoah would not have gone as smoothly without the presence of student ambassadors. Their hard work, perseverance, and integrity is always shown, and I am honored to be part of the program and more than proud of my fellow student ambassadors.
What one bit of advice would you give to current and future Cypress College students?
The advice that I would give Cypress College students is learn how you study best. For example, when writing a paper, I have to stop, relax, and dance like the world is not watching to get myself in a creative mindset. On another note, if you plan to transfer, it is crucial to constantly check Assist.org, as well as to start a UC TAP (UC Transfer Admission Planner). Finally, my biggest advice is to be a student outside of the classroom. Attend events that Cypress College offers, such as plays, dances, and musical events. Your experience outside of the classroom is equal to or even greater than your academic experience.
Is there anything else you'd like to share?
If you would have told me two years ago that I would be accepted to UCLA and the University of California, Berkeley, and that I would be deeply involved on campus with the Student Ambassador Program, I would have laughed because I would not have believed you. This shows how it is possible to transfer to your dream school.
The last thing I would like to share is that it is an honor and privilege to be selected as a #CYProud student. I do not take this lightly. I wear this loud and proud, and if I had to do this all over again, I would choose Cypress College every time.