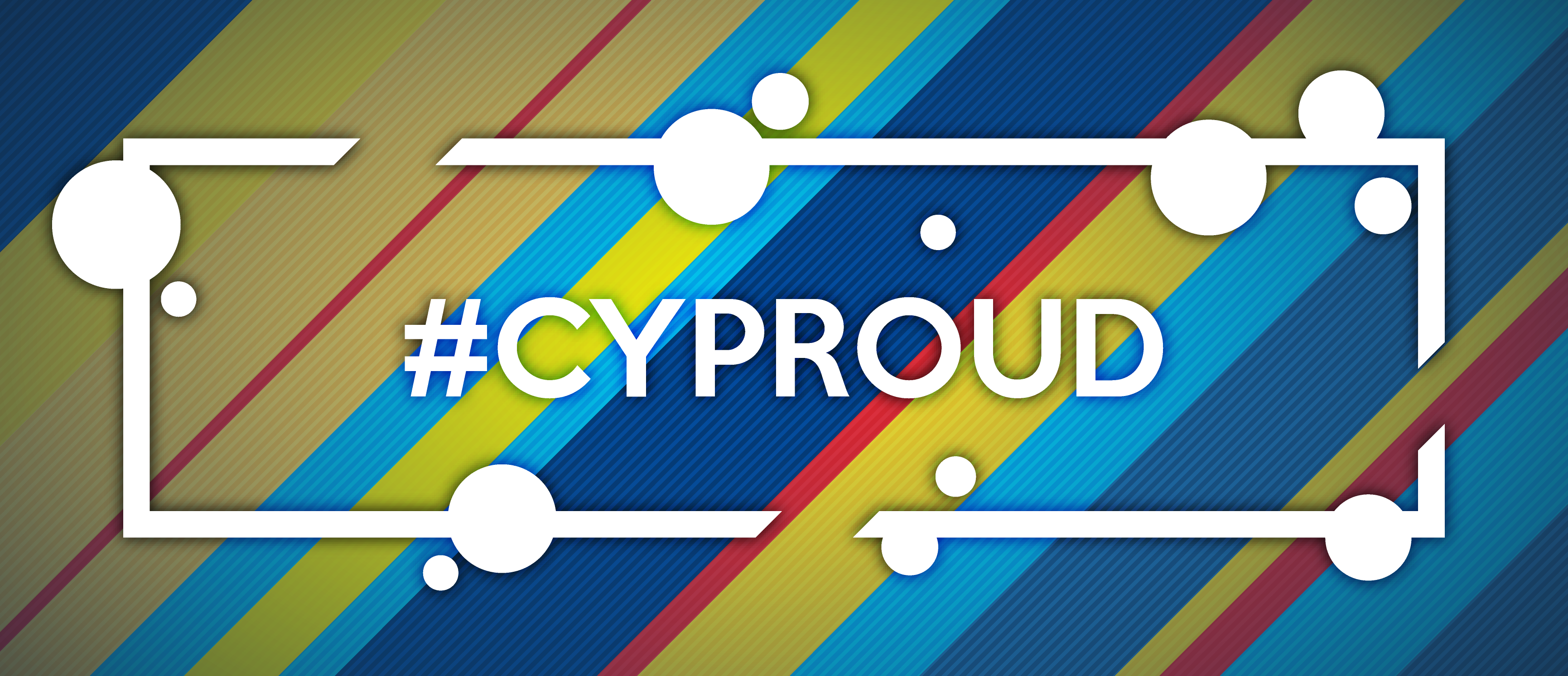 #CYProud: Evan Sue, Chemistry
Student success comes in many different forms, and Cypress College is proud to recognize and celebrate the variety of paths our students take to achieve their dreams. Whether it's transferring to a four-year institution, or receiving an associate degree or certificate and heading into the workforce, we are pleased to feature distinguished #CYProud students for 2017.
Evan Sue
Cypress + Chapman
Sue is a chemistry major transferring to Chapman University following his graduation from Cypress College. He represented the College as a student ambassador, and was involved in a number of programs and clubs, including the Honors and (STEM)2 programs. Sue hopes to pursue lab research on alternative fuels and clean energy, or medicine.
Please tell us a little about yourself. Where did you grow up? What are your interests? What is your story?
My name is Evan Sue. I grew up in Cerritos, CA, and I attended Cerritos High School. Some of my interests are reading, biking to the beach, playing video games, music, backpacking, and last but not least, chemistry.
Why did you choose Cypress College?
As a senior in high school, my plan was to go to a university like all my friends. After not receiving acceptances from some of the universities that I would have liked, I wondered if there was still a way to go to these dream universities. That's when I heard about Cypress College and their amazing transfer rates. It also helped that I live 10 minutes from campus.
What have you been involved in at Cypress College? How has your path unfolded?
While I was at Cypress College, I was involved in the Honors Program and Honors Club, the Chemistry Club, the (STEM)2 Program, the Student Ambassador Program, the Cypress College Jazz Band, and the Applied Music Program. I was involved in a lot, and I believe it has made me a well-rounded student. By being involved in so many activities, I was able to create a personalized education for myself, which I really enjoyed.
The Honors program gave me a small classroom setting and challenged me to think critically; the (STEM)2 Program helped motivate me by showing me the endless opportunities I can receive with my STEM degree; the Jazz Band and Applied Music Program made me a better musician, both in group and solo performances. Also, while I was a Student Ambassador, I had the chance to help guide students through their first steps in enrolling at Cypress College and starting their educational journeys. Through all of this, I have created many strong friendships and learned that the word "community" in community college represents the close group of peers and faculty that helped, supported, and believed in me.
What are you most passionate about? Why?
I am very passionate about helping people. I have been this way from a very young age, starting with my time in the Boy Scouts. I am an Eagle Scout, and I loved all the community service work I had the opportunity to do. Even though I am no longer involved with the Scouts, I still volunteer my time to help others through my church. This is my passion because I can see that society needs people to step up and help the less fortunate. I may not have a lot of money, but I have more than enough time to spare.
This passion led me to choose chemistry as my major, because I love science and I want to use science to help others. While I do not have a specific field of interest, I hope that my degree allows me to achieve this goal either indirectly by researching alternative fuels and clean energy or creating more biodegradable plastics, or directly by researching a cure for cancer.
Who are the faculty and staff that have helped you get where you are today?
During my two years at Cypress, I have had a lot of faculty and professors help me along the way. I would like to thank:
Professor Kathryn Sonne, the Honors Program coordinator, and Penny Gabourie, the Honors Program counselor. Without them, I would have never had the opportunity to be a part of the Honors Program, which I really enjoyed. They also helped me choose classes, answered my questions, and made sure I got all of my transfer requirements completed.
Yanet Garcia and all of the (STEM)2 staff. Without them, I would have never had the chance to meet professionals in various scientific fields and been exposed to the many opportunities available to me after I earn my degree.
Gary Gopar, the Cypress College Jazz Band director. I loved playing the trumpet in his band; it was a great way to relieve the stress of the day. I learned many different musical styles from him, and he helped me become a better musician.
Professor Torri Draganov, my General Chemistry II professor, and Professor Anthony Hollow, my Organic Chemistry II lab instructor. They were both amazing professors and were always available to answer my questions, both during and after class (even when the class would end at 10:00 p.m.). They both cemented my interest in chemistry, giving me the confidence to pursue my passion.
Lark Crumpler, the Student Ambassador supervisor. Her cheerful mood always made my day, and through the Student Ambassador program I have made amazing friendships and memories.
Professor Bryan Seiling, one of my first professors at Cypress College. His U.S. History I course was one of the best general education courses I have ever taken. He is a great lecturer, funny, and great at explaining the content. He showed me that classes can actually be fun, something I am very grateful for.
What are your immediate plans after completing your studies at Cypress College (at your transfer institution, in the workforce, etc.)?
After completing my studies at Cypress College, I will be transferring to Chapman University to continue my education and earn my bachelor's degree in chemistry.
What are your long-term goals? What do you aspire to?
For my long-term educational goals, I plan to earn a master's degree and then eventually a Ph.D. I aspire to work in a research lab.
What are you most proud of?
I am most proud of how far I've grown during my two years at Cypress College. I was pushed, challenged, and worked harder than I have ever had to in my entire life. I have had a very well-rounded education, and this has given me not only a wealth of knowledge, but an even greater work ethic, a plethora of skills, and many great memories.
What one bit of advice would you give to current and future Cypress College students?
Study hard, go to class, make some new friends, and don't be afraid to try something new. You'll learn a lot during your time at Cypress College, not only academic knowledge, but life skills as well: work ethics, communication skills, leadership, and organization to name a few.
Also, go to your professor's office hours! They will love meeting you and answering any and all questions you have.
Is there anything else you'd like to share?
I would like to say thank you to all the friends and faculty that have pushed and motivated me to get where I am today. Cypress College is more than a place, it is my home, and I will never forget it.