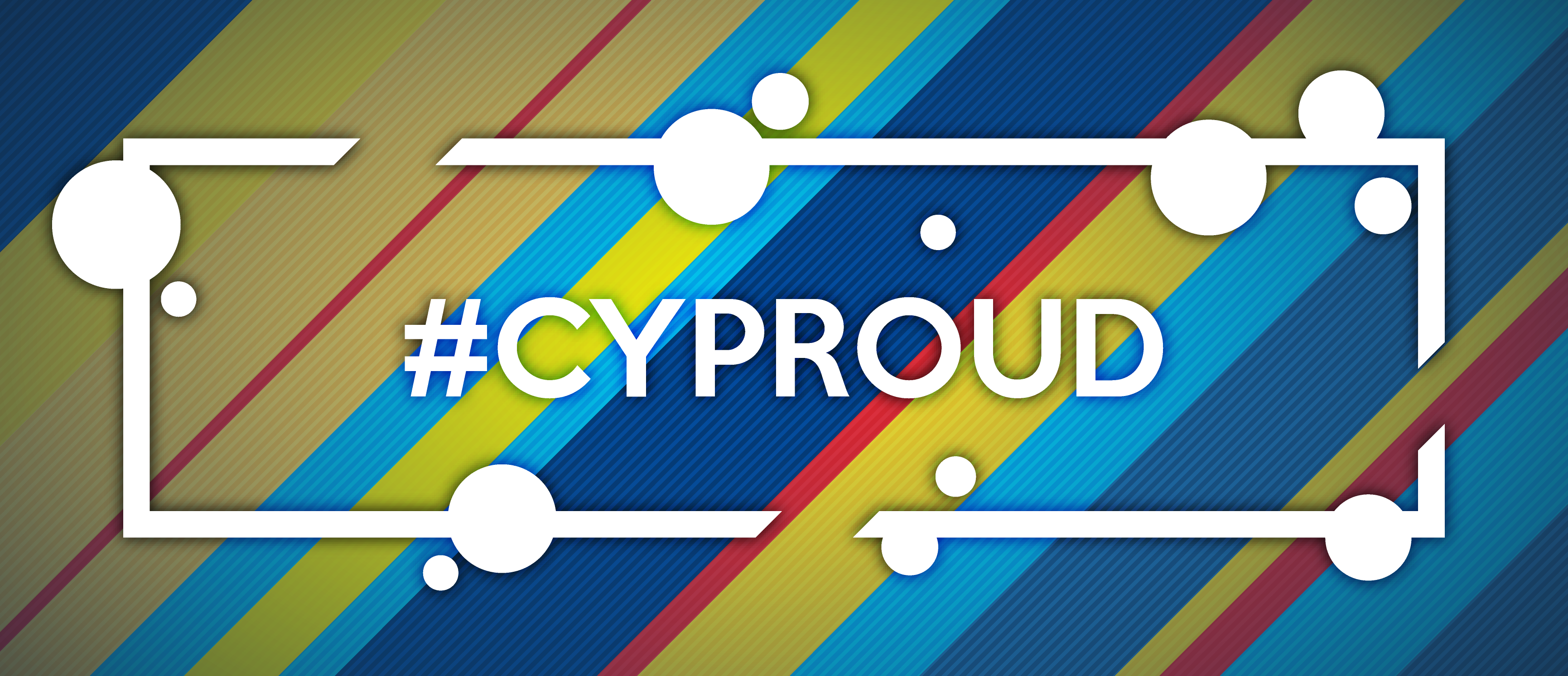 #CYProud: Junnior Rodriguez, Automotive Engineering
Student success comes in many different forms, and Cypress College is proud to recognize and celebrate the variety of paths our students take to achieve their dreams. Whether it's transferring to a four-year institution, or receiving an associate degree or certificate and heading into the workforce, we are pleased to feature distinguished #CYProud students for 2017.
Junnior Rodriguez
Cypress + Cal Poly SLO
Junnior is an automotive technology, physics, and math major transferring to California Polytechnic State University, San Luis Obispo following his graduation from Cypress College. He grew up with a strong passion for automotive technology and engineering, and entered Cypress College as a first-generation college student. He initially went through the College's Toyota T-TEN program, then pursued his associate degree in physics and math for transfer into mechanical engineering.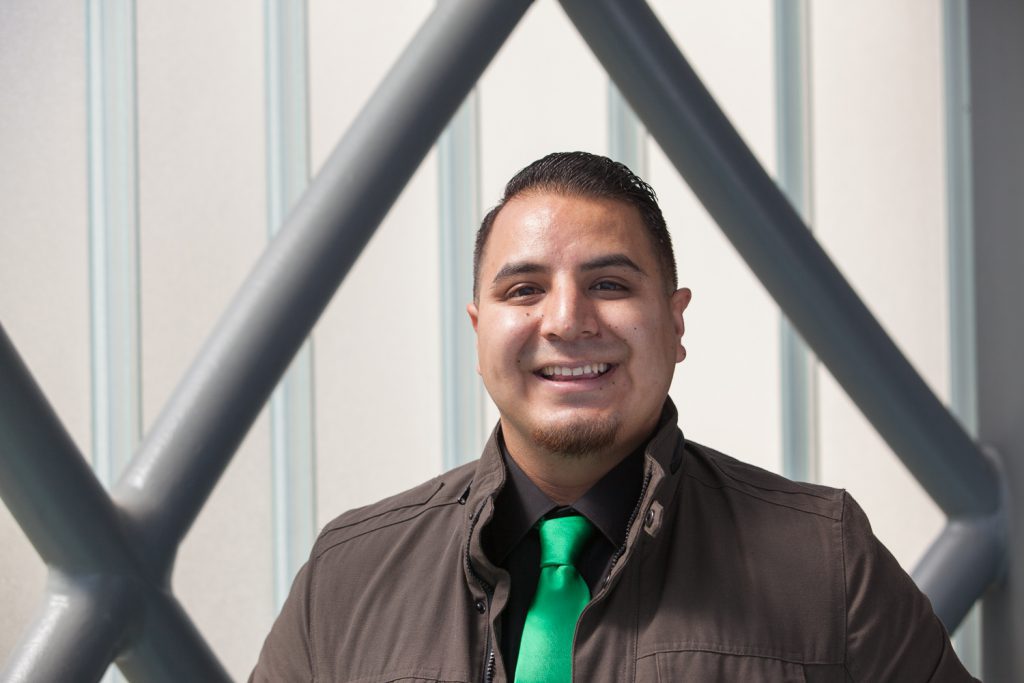 Please tell us a little about yourself. Where did you grow up? What are your interests? What is your story?
I was born and raised in Orange County, California. As a child, my favorite toys were Lego and plastic car model kits. I loved the challenge and joy that I experienced while using my imagination to build anything my mind could think of. I spent days, even weeks, creating and building my ideas with these toys. As I got older, my interests and abilities evolved, and so did my toys and hobbies. They went from 1/25-scale model cars to actual production vehicles. Simply out of curiosity, I disassembled my entire car to study how it was made and how it operates. A revelation from this obsession resulted in knowing how things work and how I can improve them. This is when I knew I wanted to become an automotive engineer. From my humble beginnings in this journey toward higher education, Cypress College has enabled me to progress from becoming an automotive technician to evolving toward a mechanical engineer.
Why did you choose Cypress College?
During high school, my dream job was to become an automotive technician. I applied at my local Toyota Dealership, only to be turned down as I didn't have any work experience. This inspired me to further my education and attend a trade school. It all started with a simple Google search of local schools in my area. Once I saw the T-TEN, Toyota's Technician Training & Education Network, automotive technician training program at Cypress College, it was love at first sight. Looking through Google images, the state-of-the art and hands-on education alongside the greenest grass I have seen on this beautiful Southern California campus, made the decision to attend Cypress College an easy one. Two weeks after graduating high school, I became a Cypress Charger!
What have you been involved in at Cypress College? How has your path unfolded?
I initially started attending Cypress College for its Automotive T-TEN Program. Automotive Performance and Drivability Instructor, Michael Klyde, notified me about an internship opportunity with the Orange County Automobile Dealers Association. At first, I thought to myself that there would be no way I could land this opportunity as I was intimidated, afraid, and had never done anything like it before, but I applied for and received top honors in this highly competitive opportunity available to all trade school students in Southern California. From this experience, I saw firsthand that the more we do outside the classroom, the more fulfilling our experiences are inside the classroom. I was more motivated in my classes as I realized that what we are learning, we'll be using later in our careers. What we study from textbooks isn't enough, but once you start applying what you have read, that's the true value of an education. As a result, I wanted to do more and get involved as I saw valuable opportunities the more we apply ourselves. My hunger for learning and finding more about myself led me to get more involved on campus.
By being an active participant and giving myself an opportunity to put myself out there, I saw and felt the community in this community college. I've been the secretary of the Automotive Club; member and vice president of the Engineering & Physics Club; member and engineering ambassador for the STEM Club; STEM Study Lounge leader; founder of the study group Physics Friday; and I'm a member of the (STEM)2 Program. Also, with the help of friends, we founded and I was honored to be the president of the Leaders of Tomorrow Club.
I've also worked on campus as the Calculus II Supplemental Instruction Leader for Professor Nusbaum's Math 150B course tutoring in the LRC's the Math Learning Center, and as a Peer Mentor for the (STEM)2 Program. In my various roles on campus, I've turned myself into the student I always knew I could be. By believing in myself and knowing that I am destined for greatness, I'm starting to get more out of life while helping others along the way. My broad background gives me an advantage with various transferrable skills, a flexible mindset, and technical, hands-on experience that will engineer my success wherever I go.
Every opportunity that I've received happened because I applied myself and networked, both of which are vital skills I obtained from the (STEM)2 Program. Thanks to this program, I've been able to conduct undergraduate research at Cal State Fullerton in mechanical engineering. This experience confirmed to me that what I am studying in school is what I want to do as my career.
When I first started coming back to school and decided that I wanted to become an engineer, I honestly didn't know what an engineer was or what they do. If it weren't for my personal mentor, Alan Jaquias (a Cypress College alumnus), and the guest speakers I've heard from and workshops I've attended here at Cypress College, I wouldn't be where I am today. I consider internships and summer research opportunities as "test drives" in your intended major. As you should never buy a car without first test driving it, so you should treat majoring the same way. You shouldn't invest four years of your life studying something and realize you have no passion or "feel" for it because you never experienced it firsthand. So get out there, test drive your major, and get involved! All the effort will pay in great dividends toward your success.
What are you most passionate about? Why?
I can't stop thinking about cars, technology, engines, and building what my mind envisions. It has transcended being an obsession and is almost a love affair with wanting to learn and do more. I am like a sponge, anxiously waiting to be submerged in knowledge to soak up. When most would be sleeping and dreaming in the middle of the night, I would be awake reading, doing practice problems, sketching my ideas, preparing for my future, and making my dreams a reality by putting in that extra work. This leads me to one of my favorite motivational quotes by the legendary Soichiro Honda, founder and former president of Honda Motor Company:
"Many people dream of success. Success can be achieved only through repeated failure and introspection. In fact, success represents one percent of your work, which results only from the 99 percent that is called failure."
I, personally, have failed numerous times in my life—so much so that it's now a normal occurrence—but I don't consider those failures to be losses as I have always learned from them. When you're driven by passion and dreams, every day is a blessing and an opportunity to bring those goals to fruition.
I love anything that has wheels and is motorized. When my mind starts racing and I imagine what could possibly be, it inspires me to learn and do more. I love that I can let my mind run free, get my hands dirty, and apply the principles of math and science to create things that pull on my knowledge, experience, and creativity. That feeling is what drives me.
When sleep started becoming an inconvenience because it took time away from pursuing my goals, I knew I had fallen in love with engineering. By following my dreams and embracing my curiosity, I know that my passion for learning will fuel my future and allow me to reach the pinnacle of what I am capable of in my career. I accept the challenges and risks because when you're passionate about something, you can't go wrong!
I prepare myself today to live for a better tomorrow. "Si Se Puede!" (Yes, you can!) is what I tell myself every day in the morning after I wake up. If I am alive and able to get out of bed, then everything else after that is definitely possible. I can't wait to wake up one morning knowing that I have achieved what was once thought to be impossible. Until then, "Si Se Puede!" You always have to start by believing in yourself. Being passionate about something is only the beginning; executing and planning to achieve your goals is where it all comes together. Embrace those late nights, hard work, risks, and bold, curiosity-driven undertakings as it'll all be worth it!
Who are the faculty and staff that have helped you get where you are today?
As a student, I realize that we are a representation of those who we learn from. I have many amazing and profound people to thank, but the list will go on and on. I want to let everybody know that I couldn't have ever done this alone! To all the professors, instructors, faculty/staff, lab attendants, Math Learning Center tutors, students, study partners, and to my family, friends, and mentors, I want to say THANK YOU for always being there for me, helping me, and believing in me! I would like to recognize specifically:
Yanet Garcia, (STEM)2 program director a.k.a. "The STEM Queen" for her continued support, dedication, mentorship, counseling, supervision, and the plentiful opportunities that she has provided, not only for me but for the entire (STEM)2 Program, its scholars, and the entire SEM Division. She has influenced my life in the most positive way, and I am grateful as she always leads by example and has been a person I look up to and admire! Her commitment to all the students is everlasting, and I owe much of my successes to her and the (STEM)2 Program.
The (STEM)2 Program, Yanet and "Responsible" Rosa Mejia, SEM Dean Richard Fee, the STEM counselors and peer mentors, STEM "Salad" Secretaries Julie and Susan for their vibrant personalities, Louie (our STEM mascot), and all STEM Scholars for helping me grow professionally, academically, spiritually, and mentally. Thank you for the workshops, club events, university trips, guest speakers, internship and summer research opportunities, scholarships, and the book loan program that has guided and helped me along this educational journey. Thank you all for showing me that when we STEM majors stick together, we can accomplish anything and have fun doing it!
Professor Nusbaum, for demonstrating how math is an art where every step of the process plays an essential role. When a class changes you as a person, you know the professor has made a significant impression on you. Professor Nusbaum has taught me to take pride in my work, be detail-oriented and not omit any steps in a process, and carry myself with integrity, humbleness, and resilience. Thank you for believing in me. I am honored to have been your student and your Math 150B (Calculus II) supplemental instruction leader.
Michael Klyde, for helping and guiding me since the beginning of my time at Cypress College. He was the first person to notify me and make me aware of internships, scholarships, and other higher education opportunities. He always believed in me and wanted more for me, and is one of the primary reasons why I became more heavily involved in school and in my studies. He's not only an instructor, but a person I can call my friend; he has been there since day one and continues to push me to keep moving forward.
I would also like to give a shout out to:
Jane Jepson for shedding light on my future and leading me down the correct educational path for me;
Professors Hoa Tran, Garet Hill, and Christina Plett for the fun math adventures;
Professors John D. Alexander, Michael Beard, Marty Orozco, and Don Blanchard for helping me develop into being a proud professional in the automotive industry and for teaching me lifelong lessons, skills, and techniques for becoming a successful technician;
Professor Obed Silva for showing me my true passion for writing and how to have fun with it, and for being an example to always do better;
Professor Regina Rhymes for supporting my club and being our advisor of Leaders of Tomorrow. Thank you for sharing your positive energy and experience with us; and
Professor Brian Shotwell, for being my supportive "tension in the rope" and acknowledging all my hard work and efforts during his fun and interactive physics class.
What are your immediate plans after completing your studies at Cypress College (at your transfer institution, in the workforce, etc.)?
With under a six percent chance of being admitted as a transfer student majoring in mechanical engineering, I am proud and humbled to say that I've been accepted and will be transferring to Cal Poly San Luis Obispo! Ten years since graduating high school, a career change, and 225.5 completed units later, my educational journey has truly been a dream come true! Thinking back, I never pictured myself going to college and making it this far, but that's what excites me; I am doing things that I never thought I could do. I plan on taking a cross-country road trip in my own race car to explore and embrace this milestone of mine with the car that I built during my time here at Cypress College. I will visit landmarks and attend many baseball games, reflecting on how far I've come, reminiscing on the years, and remembering to always keep moving forward.
Using the abundance of knowledge and skills that I've learned and gained here at Cypress College, largely through the automotive T-TEN and (STEM)2 programs, I'll be networking and making vital connections with industry professionals to obtain internships and summer research opportunities once I transfer to better prepare myself for the future; the difference is all in the preparation. I plan on joining Cal Poly's Formula SAE (Society of Automotive Engineers) team to further gain hands-on experience and be able to build what my mind and thoughts create. I consider myself a "doer" and know the true value of my education doesn't come from what I've memorized or the exams I've passed, but from what I do with what I've learned. Knowing that Cal Poly San Luis Obispo's philosophy is "Learn by Doing" is how I know I'll thrive. I can't wait to see what the future holds!
What are your long-term goals? What do you aspire to?
My goals are to graduate from Cal Poly San Luis Obispo knowing that I used the tools that I gathered here at Cypress College to take full advantage of the opportunities available there and to find out what I am capable of and see how I can contribute to be of service to others. As Cypress College Astronomy Professor Michael Frey once commented, "Be an advantage for those who are at a disadvantage." The circle of life of helping one another will help us all. I aspire to be an inspiration to others. In science we trust, and we must trust to always keep moving forward for the better!
Our strengths don't come from being the best, but from bringing out the best in one another. Together we are strong while divided, just like in math, we will only be a portion of who we can really be. I am here to help. I will be doing what I can to contribute toward evolving and becoming a well-rounded individual. Bringing in the Latino Heat and not just breaking the stereotypes but incinerating them, along with my unique and diverse experiences will convey a whole new perspective into how we do things. I don't plan on building any walls but I do plan on helping you all build the best version of yourselves. Some call me crazy, but I think it's crazy to not follow one's dreams.
What are you most proud of?
I'm proud of how far I've come on this educational journey. Being a first-generation college student has definitely been a challenge filled with lack of direction and support, and feeling lost and scared. My time here at Cypress College has changed my life because I stayed true to myself and built myself up through my struggles and failures. I'm definitely not the same person I was when I first started attending Cypress College. I'm graduating as a proud, confident, determined, persistent, positive leader who knows that I have the ability to make this world a better place. I've realized that I'm not alone on this voyage to become an engineer and have evolved completely as a person. I couldn't have done it without the guidance of faculty, staff, and the (STEM)2 Program, as well as support from my family, friends, and fellow students who all believed in me. The plethora of opportunities that I've encountered because of Cypress College have been the catalyst of growth and giving back.
Being the type of person that will always give more than what I receive, I contributed to the College by advocating for and sharing my story about my experiences at Cypress College for the construction of the new Science Engineering and Mathematics building. I spoke in front of the North Orange County Community College District Board of Trustees and told them that I never saw myself going to college, that it was something my family had never done before. But knowing I had the power to make a change and further my education at the College, I never looked back and it's been the best decision of my life. Investing in education is an investment for all mankind. I expressed how the Board has the power to affect every student that comes after me to be exposed to better educational experiences and they shouldn't limit anybody having a better tomorrow. Proudly, I received a standing ovation from everybody in the room and got praised for staying persistent in my studies. I received the nickname "SEM Savior" by Cypress College President Dr. Bob Simpson, and the Board unanimously voted in favor for the new building right after my speech.
I may be the first one in my family to pursue a college degree, but I know I won't be the last! I want every future generation to be better than the one before. I'm proud to have paved the way, not only for myself, but for my family and for future students to believe in themselves and to always remember to give back. Some have called me a role model, someone that they can look up to. I leave Cypress College with a legacy of being a student who came, dreamed, studied, helped, and ultimately succeeded in making a change for the better! I'm beyond proud to call myself a Cypress Charger. This place has been my second home, where I've flourished and become someone who now has the confidence to make a valuable impact anywhere I go. I'll forever be #CYProud! Thank You.
What one bit of advice would you give to current and future Cypress College students?
I would tell them that they are not alone. Everyone around you is also struggling, and those who have struggled the most are usually willing to help out the most. I am one of those people. You won't ever be the first person to face these challenges and you won't be the last, so while you're in need, all you have to do is ask. Don't be afraid or view asking for help as a weakness. It's actually a sign of strength to know you need help and are willing to admit it. I would recommend getting involved in a collaborative learning environment that leads to active participation, asking questions, and being with fellow students so that no one struggles alone.
The first step to addressing any problem is confirming that there is a problem. Keep your head up, your mind open, give someone your full attention, and be ready to seek and ask for help as that will benefit you greatly. With that being said, we can't help everyone, but everyone can help at least one other person, so always be willing to help others, too.
Is there anything else you'd like to share?
Work hard and get involved! Something beautiful happens when you start applying yourself as that's when you start growing out of your comfort zone. Three words that I live by are accept, adapt, and overcome. You must embrace change and never be afraid of it. As the legendary Michael Jackson said: "If you wanna make the world a better place, take a look at yourself, and then make a change." Go out and join programs and clubs; attend school events and workshops; apply for internships, scholarships, and summer research experiences. Doing all these things is how you'll learn what you do and don't like. Take the risks; nobody is going to do it for you. Always do things with integrity and purpose, and don't take your time here at Cypress College for granted. Anything is possible as long as you keep trying. There's beauty in the struggle, and I've seen a lot of beauty after all of my failures. Nothing is more satisfying than achieving and feeling proud knowing that you didn't give up!
I may have taken a longer route than others, but I am the first in my family to embark on this educational pathway where I've worked multiple jobs, gotten involved on campus, was a leader to fellow students and I was still able to achieve academically. We are here in the land of opportunity, so no matter where we go, one thing is for sure, don't quit until you get to your destination and be forever grateful for those who help you. Show everybody that we can make it and that it doesn't matter which path you take as long as you get to where you want to be! Hard work forever pays off, so keep on charging, fellow Cypress Chargers!
-Junnior "Si Se Puede" Rodriguez