Cypress College Welcomes 12th President Dr. JoAnna Schilling
The Cypress College community welcomed the 12th College President Dr. JoAnna Schilling on her first day on campus. She met with her executive leadership group and toured the campus, meeting students, staff, and faculty while also familiarizing herself with the campus. She looks forward to meeting more of the campus community in the coming weeks.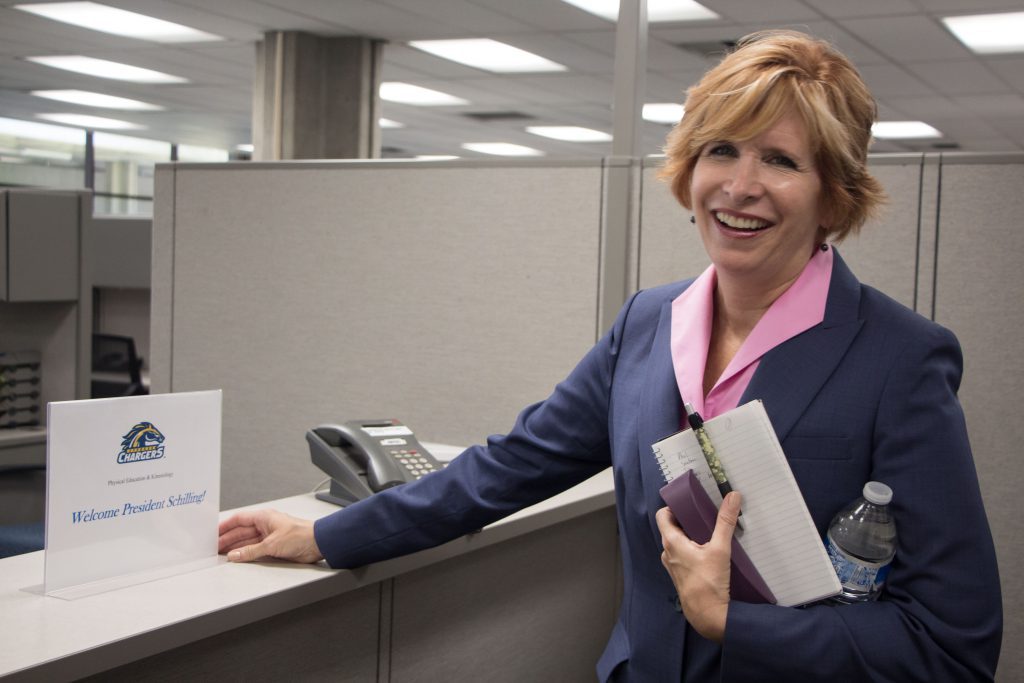 Prior to her arrival at Cypress College, Dr. Schilling was Interim Vice President of Academic Affairs at Rio Hondo College, where she also previously served in multiple roles as the Dean of Arts and Cultural Programs, Continuing and Contract Education, and Interim Vice President of Academic Affairs from 2006-2012. From 2012 to 2016, Dr. Schilling served at Cerritos College as Vice President of Academic Affairs/Assistant Superintendent.
Dr. Schilling is also an accomplished playwright and screenwriter, as well as a classically trained vocalist. Prior to her experience in higher education, she was a literary associate and educator in the professional conservatory at South Coast Repertory Theatre. She is the author of recent journal publications in the Community College Journal of Research and Practice, Community College Enterprise, and Management Learning, was a contributing editor at Dog Fancy Magazine, and is the author of three "Dog Lover Companion" books for Avalon Travel Publishing/Perseus Books.
Save