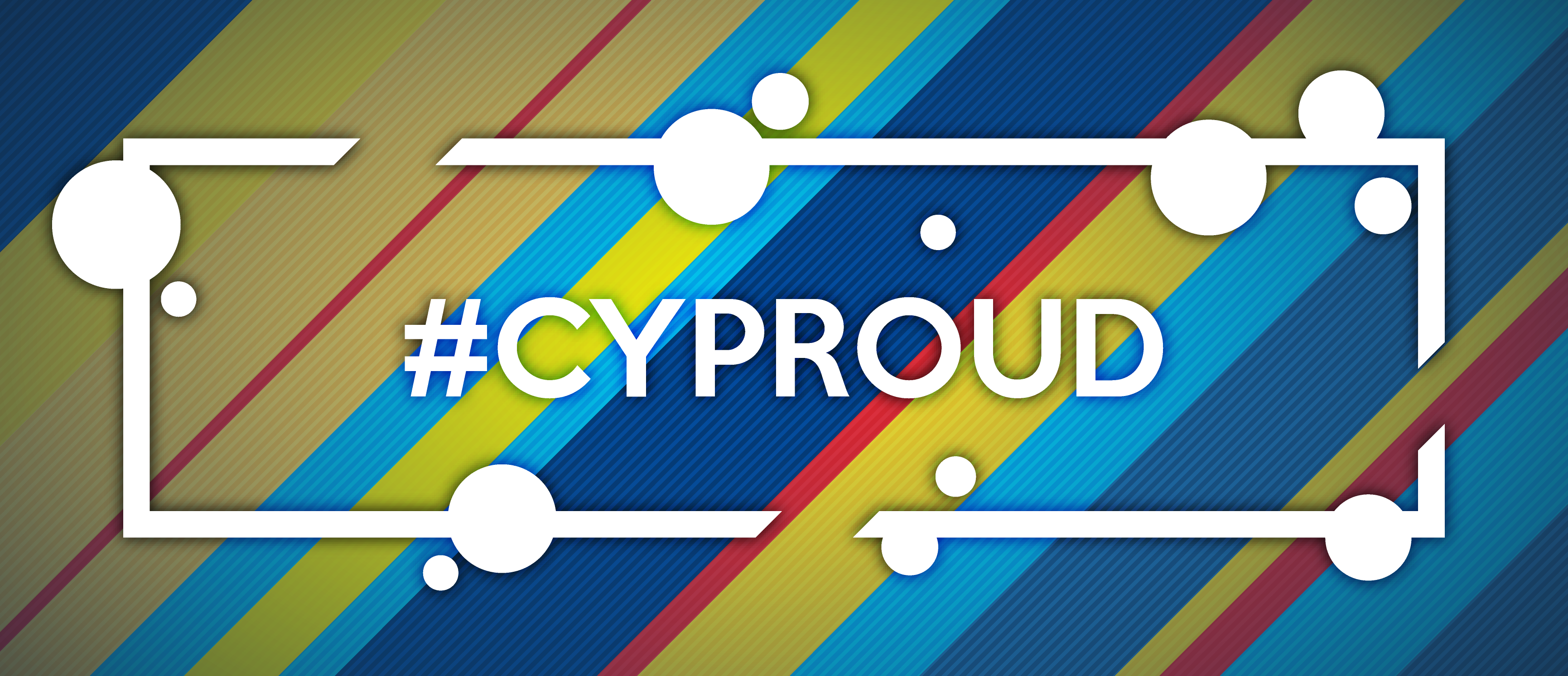 #CYProud: Miguel Ruiz, Biochemistry
Student success comes in many different forms, and Cypress College is proud to recognize and celebrate the variety of paths our students take to achieve their dreams. Whether it's transferring to a four-year institution, or receiving an associate degree or certificate and heading into the workforce, we are pleased to feature distinguished #CYProud students for 2017.
Miguel Ruiz
Cypress + UCSD
Ruiz is a biochemistry major transferring to the University of California, San Diego following his graduation from Cypress College. While at the college, he's been involved in a number of clubs and programs, including serving as interim president for the Chemistry Club and cofounding the Cypress College Chapter for the Society of Advancement of Chicanos and Native Americans in Science. He aspires to enter an M.D.-Ph.D. program and ultimately become a molecular pathologist researching disease.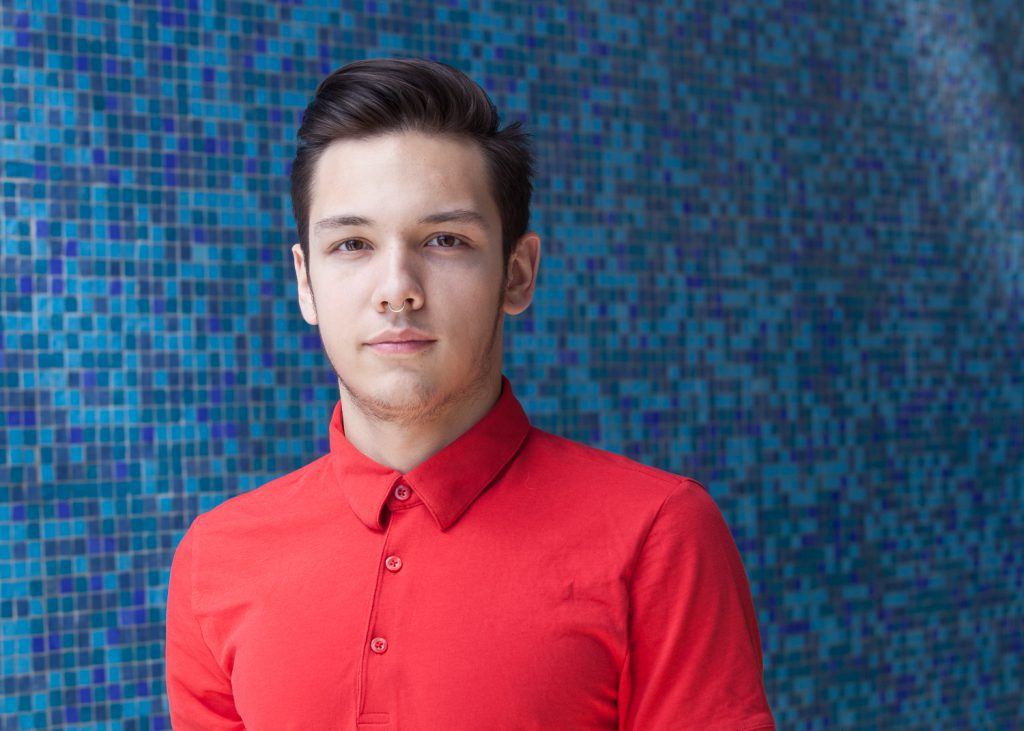 Please tell us a little about yourself. Where did you grow up? What are your interests? What is your story?
Growing up, my family didn't have the luxury of being fully engaged in my life. I was a latch-key kid, and I was responsible for taking care of my mother and contributing to our household by working since the age of 16. In the face of hard times and financial uncertainty, I elected to derive motivation from my situation and pursue science for its impartiality and objectivity. My mother was a nurse, and her commitment to the care and advancement of others has inspired my desire to pursue biochemistry; it is my medium of choice to follow my mother's paradigm. It has been up to me to give my life meaning and clear the path toward higher education. Since entering community college, my goal has been to continually challenge myself through more rigorous class schedules each year. At times, I have even taken particularly large class loads exceeding three or four science courses at a time. My goal in taking these rigorous class schedules has been to train myself to adapt to high-stress workloads and improve my discipline and work ethic.
Why did you choose Cypress College?
After my exit from high school, I had no idea where to begin my path toward higher education. I wish I could say that my research of the graduation rate, or the retention rate of Cypress College, was what attracted me initially to the college, but in reality, it was the people; some of the best, hardworking, and most responsible people I knew went to Cypress College.
What has been most remarkable is what's kept me at Cypress College: community. In high school, I never had an academic identity. I felt like an outside observer whenever I tried to engage in science previously. At Cypress College, I found the (STEM)2 program where I was given the opportunity to become immersed in a community with similar passionate and ambitious individuals who made me feel as though I had developed a niche in the sciences. Then, unbeknownst to me, science became my life. Every person I knew, every person that I called friend, was a science major. My mentors and people I idolized were professors and scientists.
Cypress College essentially provided the fundamental environment to facilitate my growth as a scientist when I had no other resources. The experience I had at Cypress College shows that given the proper environment and community, an individual can be positioned to achieve.
What have you been involved in at Cypress College? How has your path unfolded?
After all the experiences and knowledge I cultivated at Cypress College, I believed it was my duty and certainly an honor to give back to the community that essentially made me. I worked with other Latino students to co-found the Cypress College Chapter for the Society of Advancement of Chicanos and Native Americans in Science, a club which strives to conduct on- and off-campus science-related activities to promote science in Latino communities. Cypress College also gave me the opportunity to be a part of a club for the first time and serve in a position of leadership. I was a member of the Cypress College Chemistry Club where I served as treasurer and later as interim president.
What are you most passionate about? Why?
In a sense, my major is my absolute passion. But I also believe my greatest passion in general is to understand that which I do not know compounded with a profound desire to improve the human condition. My thirst for knowledge is everything to me, and I believe I manifest my passion through my studies in biochemistry. As a biochemistry major, I've been given the opportunity to explore the universe at a molecular level, while applying what I've learned toward a greater cause: to ultimately research and produce innovations that I hope will have a significant impact on humanity.
Who are the faculty and staff that have helped you get where you are today?
Without the faculty and staff at Cypress College, I would have lacked the inspiration and plethora of knowledge necessary to succeed and overcome. All of my professors at Cypress contributed to my development as a student, but there were some that went above and beyond their role as educators—they became my mentors.
Professor Adel Rajab was my first biology professor in college. Professor Rajab's BIO 174 was a daunting course, but he was an inspiration. He holds his students to a high standard and motivated us to achieve a deep knowledge of the material.
Professor Torri Draganov gave me the best experience I could have ever hoped for in a chemistry class. Professor Draganov was patient and effusive, and gave me the tools I needed to succeed in chemistry. When I knew nothing about higher education beyond community college, Professor Draganov offered me guidance in structuring my journey through higher education.
I met Professor Alex Mintzer when I began taking rigorous course schedules. Although the material that we learned was heavy, Professor Mintzer was always available to clarify the material for his students or simply be there for his students to talk to.
Yanet Garcia and the STEM faculty were hugely impactful on my growth at Cypress College. Yanet was more than a counselor to me; she pushed me every step of the way to go out and look for the opportunities I needed to succeed and thrive.
Professor Robin De Roo was my organic chemistry professor during my most intense semesters at the college. She was key in helping me keep my sanity during the most challenging of times. Professor De Roo understood my background as a first-generation student who was still learning self discipline. She offered me advice, guidance, and life lessons with an open door, and has impacted me in a way I can never forget.
What are your immediate plans after completing your studies at Cypress College (at your transfer institution, in the workforce, etc.)?
This summer, I plan to recertify as a phlebotomist so that I may work in a hospital in close contact with patients and caregivers to better understand my potential role in the medical field. Furthermore, this fall I will be transferring to the University of California, San Diego as a biochemistry and cell biology major. To further elucidate my potential in research, my goal is to pursue research at UCSD in pharmacology, biotechnology, and molecular pathology.
What are your long-term goals? What do you aspire to?
Undergraduate transfer has been one of my first steps in a series of goals. My next step is to graduate from UCSD in two years as a biochemistry and cell biology major with a minor in chemistry and an emphasis in molecular biology. Subsequent to my graduation, my hope is to take the MCAT and obtain a high enough score to achieve my ultimate goal which is to apply and be accepted to an M.D.-Ph.D. program at the University of California, San Francisco. Currently, my life goal is to conduct research in disease as a molecular pathologist.
What are you most proud of?
I am most proud of who I am now and what I feel I represent. I am proud to be my mother's son. I am proud to be the son of an immigrant. I am proud to be the first science major in my family. I am proud to represent an underrepresented minority.
What one bit of advice would you give to current and future Cypress College students?
Learn how to deal with failure. Failure is inevitable; it will happen. What I think truly defines a person's character is how they react in the face of utter failure. Life is not about the failure, it's about the readjustment, the adaptation. Countless times, with people of various backgrounds, I've observed that oftentimes failure, or fear of failure, has been the major driver in causing us to lose sight of our goals, get bogged down, and ultimately become intimidated of who we are meant to be. It is my belief that learning to pick yourself up after failure and continuing to pursue what you love is the ability to succeed in anything you desire.
Is there anything else you'd like to share?
I would like to extend my gratitude to all the faculty and staff at Cypress College. I don't know what I would have done without this place.