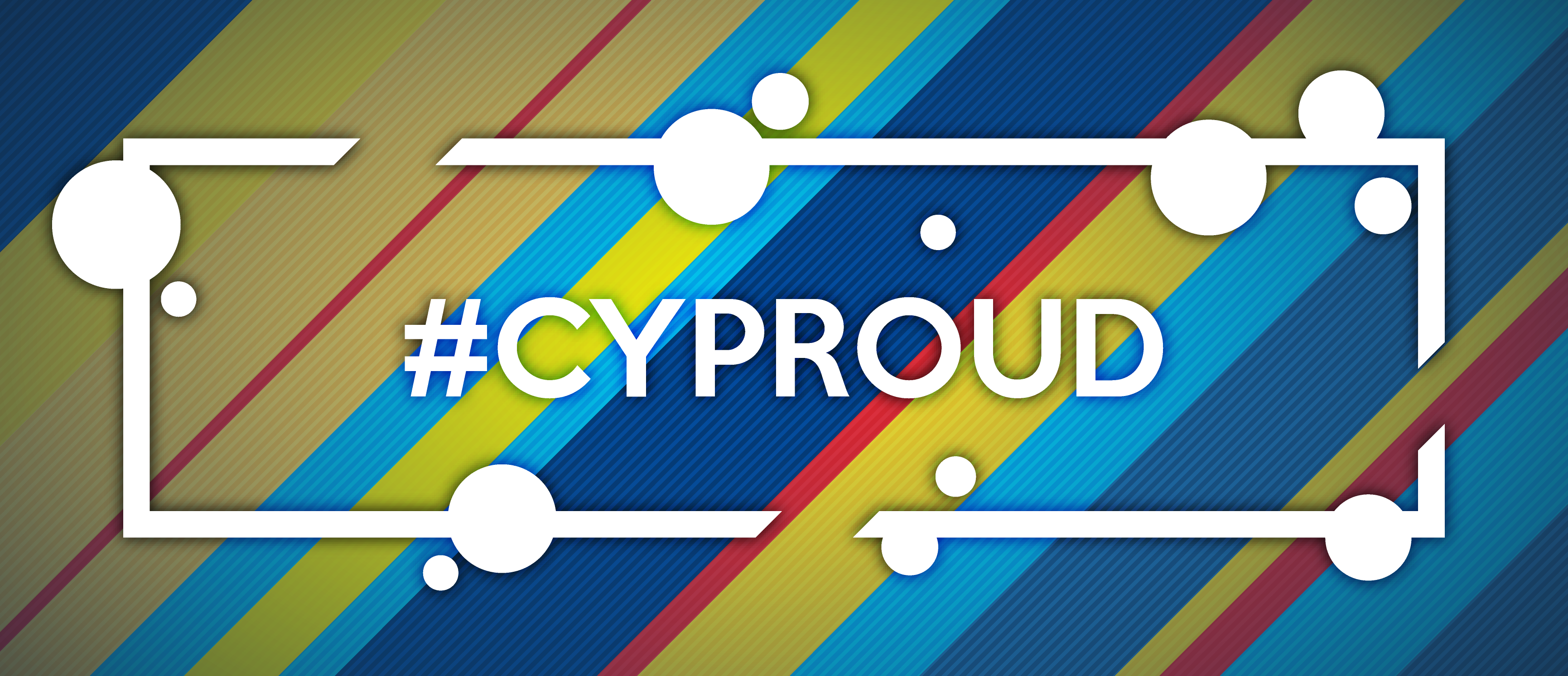 #CYProud: Dominique Brown, Dance
Student success comes in many different forms, and Cypress College is proud to recognize and celebrate the variety of paths our students take to achieve their dreams. Whether it's transferring to a four-year institution, or receiving an associate degree or certificate and heading into the workforce, we are pleased to feature distinguished #CYProud students for 2017.
Dominique Brown
Cypress + Grand Canyon University
Brown is a dance major transferring to Grand Canyon University in Phoenix, Arizona following her graduation from Cypress College. She decided to attend Cypress College after taking a dance class the summer before she was heading to a four-year college. She aspires to receive her master's degrees in dance and business, and start an international dance company.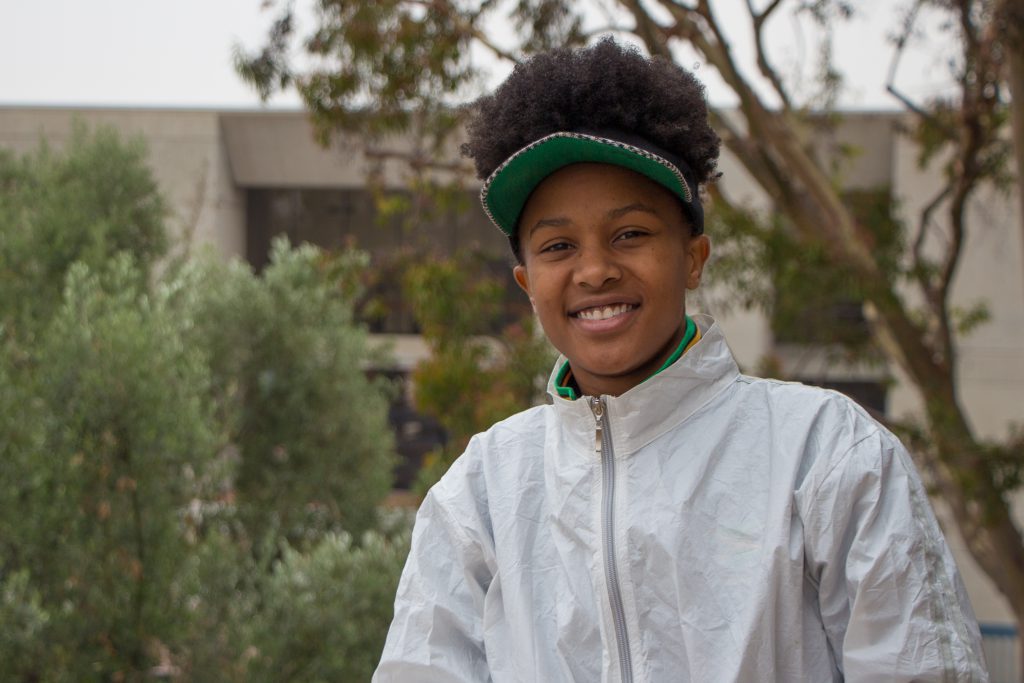 Please tell us a little about yourself. Where did you grow up? What are your interests? What is your story?
I was born in Jamaica, but raised in Orange County, and I have lived in various cities within Orange County. My favorite residence was in Placentia, mostly because of the pond in the courtyard of the complex. I still remember the joy I had watching the ducks swim from my veranda.
As for my hobbies and interests, I love dancing and creating dance videos. (I also enjoy drawing and eating.) My interest in dancing began the moment I set foot onto American soil in California. I fell in love with the dances I would see in music videos and movies. I enjoyed it so much that I began to mimic the movements I saw, which led to my selection of Poppin' as my style of origin.
From the top of my head, I would say that the movie Bring it On was the first movie I was crazy for. The Clovers, one of the cheer teams featured in the movie, subconsciously inspired my passion for dance and athletics. Five years later, my passion for krump was inspired by the documentary, RIZE. There are times I regret not continuing to study the movements and history of krump.
Sixth grade was when I became more confident in dancing in front of others, but throughout elementary and junior high my life goal was purely about becoming a professional basketball player in EuroLeague Women. I ate, breathed, and slept basketball, and in between I was involved in other activities like double dutch. Fast forward to the end of my junior year of high school, my life plan took an abrupt detour when I began to hate the sport of basketball, mainly due to my surroundings while I was on the school's basketball team. I couldn't even watch March Madness that year and for the next three years. I was not able to write a truthful paper for my "American Dream" assignment because basketball was no longer a part of it. During my senior year, I was an empty vessel on the basketball court. The only things that kept me alive and sane were God and dance.
I am grateful for those who were positive influences in my life and helped me to realize my new plan: becoming an entrepreneur.
Why did you choose Cypress College?
I was on the verge of going to a four-year college straight out of high school, but I was invited, along with two schoolmates, to perform a dance at Cypress College's Triple Threat Showcase. The week before we had also been invited to watch the People in Motion dance concert and I was enthralled by the production level. But what I found more enlightening was my decision to never do a solo on the campus theater stage ever again. At first glance, I thought, "Maybe I should try using the whole stage to make my dance more dynamic." I was wrong, and I regret it to this day. I was so winded that I almost tripped going up the stairs to get water.
Other than that, experiencing the stage and witnessing other great performances was really great. Even though I was excited, I was still planning to attend the four-year college in the fall after I took one class during the summer at Cypress. Fortunately, that class—multicultural dance—is what made me stay at Cypress. It made me desire to pursue dance as a major along with business.
What have you been involved in at Cypress College? How has your path unfolded?
I have participated in two of the dance concerts at Cypress College, one last spring semester and the other this spring semester. For one semester during the 2015-2016 school year, I was a member of the Black Student Union. I was also a member of the Cypress College women's basketball team this past season (2016-2017). I no longer hate basketball. I have made great friends and acquaintances over the past three years who are reliable. The network I've built with them will forever be remembered.
What are you most passionate about? Why?
I am most passionate about dance, music, movies, video games, and anything Dragon Ball-related. At times, I feel as if I'm having a heart attack when I am really immersed in any of the things mentioned above. People who witness me in my trance may also see me spazzing out with excitement for an amazing dance move, piano run, or an unexpected plot twist. An example is when I watch Dragon Ball Super, I am practically screaming, jumping, pacing, and extremely animated throughout the entire episode.
Who are the faculty and staff that have helped you get where you are today?
The faculty that have helped me get where I am today are dance professors: Erin Landry, Maha Afra, and Katiana Pallais. Honestly, I would say all the dance professors at Cypress have positively affected my life in one way or another. Another professor I am grateful for is Thomas "TJ" Reynolds. I had him for an English class during the 2017 spring semester. What each of these professors have in common is that they will invest their time into their students. They also encourage students to invest their time and efforts into the desire to learn more.
What are your immediate plans after completing your studies at Cypress College (at your transfer institution, in the workforce, etc.)?
I will be transferring to Grand Canyon University in Phoenix, Arizona to continue my dance major. I will also be furthering my business studies, so I can double major in dance and business. After I receive my bachelor's degree from GCU, I plan to continue my studies as a graduate student.
What are your long-term goals? What do you aspire to?
My main long-term goals are to get my M.F.A. in dance and M.B.A. in business, then form an international dance company. The mission of the company will be to provide a platform to advocate for people who feel their voices are not heard.
What are you most proud of?
I am most proud of my heritage. Maybe it is because I came to the U.S. at a young age, but my Jamaican pride is a major part of who I am. The values and morals that were instilled in me have been my foundation and remain strong.
What one bit of advice would you give to current and future Cypress College students?
I would say to have fun, be responsible, and be ready to sacrifice some fun to get outstanding grades. Cypress College is a great school. It has really prepared me for a four-year college. If I went straight from high school to a four-year, I would have probably struggled mentally and financially. During my time at Cypress, I made the Library and Learning Resource Center my friend. Forming study groups also helped me to succeed in my classes.
Is there anything else you'd like to share?
CYPCITY!? ………………… LET'S GO!!! Thank you for helping me mature! ♥