Cypress College Ranked #1 Community College in California
We're #1!
Cypress College has been named the top community college in California in the 2018 Best Community Colleges ranking.
Compiled and administered by Niche, the ranking is based on a rigorous analysis of academic, financial, and student life data from the U.S. Department of Education, as well as millions of reviews from students and alumni.
These metrics account for both student success, in areas such as completion and university transfer, as well as student perceptions of the campus and the college's faculty.
Cypress College also ranked #3 of 228 mid-size community colleges nationally, and #27 of all community colleges nationally.
In an email to college faculty and staff, Cypress College President JoAnna Schilling, Ph.D., said, "This result is a reflection of the integrity and commitment each of you has made in support of our mission. The work you do on behalf of our students makes a difference each and every day, and I cannot thank you enough for your efforts."
Dr. Schilling noted that this recognition is one of a series of recent accolades — including Cypress College's placement at #6 in California and #94 nationally on the same list last year.
While the recognition is gratifying, she contextualized the true reward of the news: "Please take a moment to enjoy the knowledge that we are the lucky ones who have the opportunity to make a difference in our world and in the lives of the students we serve."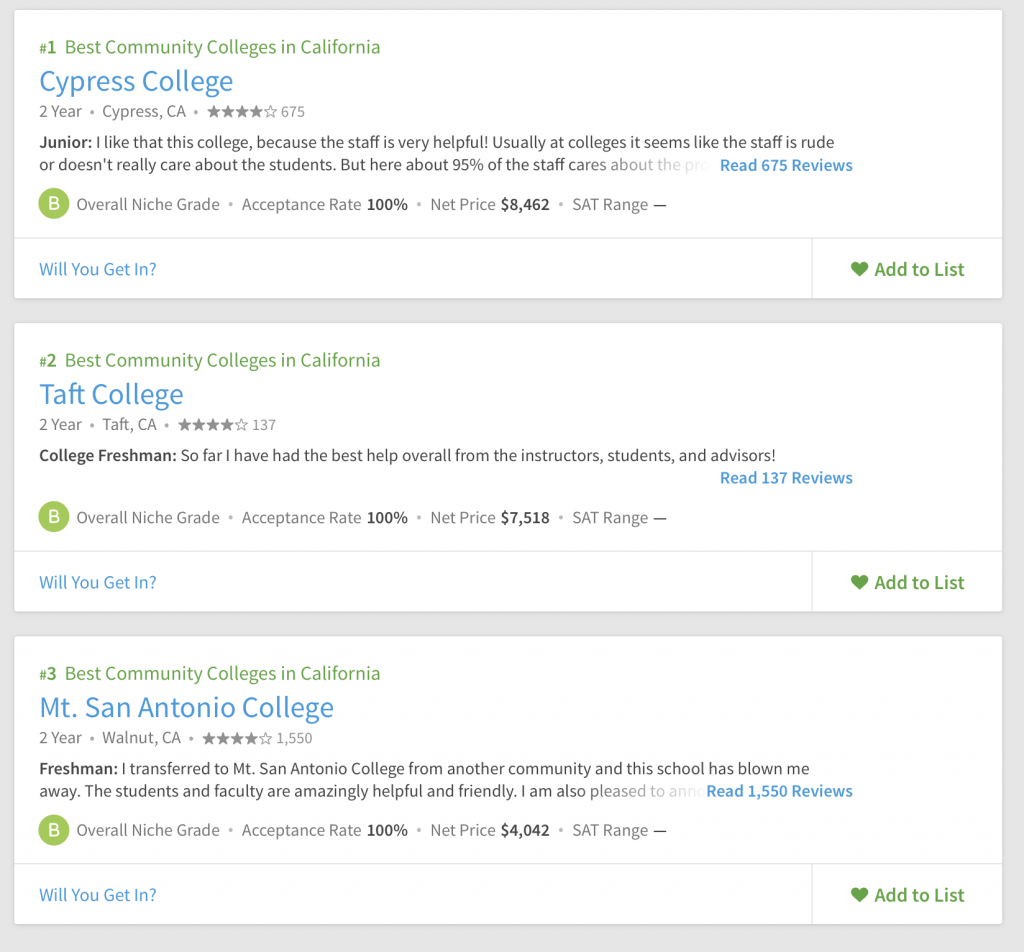 Save
Save