In Light of the Tragedy in Las Vegas…
The Cypress College Health Center is holding drop-in group counseling on Thursday, October 5 from 11 a.m.-1 p.m. in CCCPLX-414 to help the campus community cope with the tragic event in Las Vegas. Many have been directly and indirectly impacted, so if you or someone you know is feeling overwhelmed, distressed, or just in need of a safe, comfortable atmosphere, please come by. All are welcome.
The Cypress College community has been deeply impacted by the event. Andrea Castilla, a former dental assisting student, was killed in the Sunday night shooting. She completed her certificate in 2012 and continued her studies at the college working on a degree through fall 2015. The OC Register reported that she was in Las Vegas to celebrate her 28th birthday.
Among the public posts on her Facebook page, Andrea shared this photo from 2012: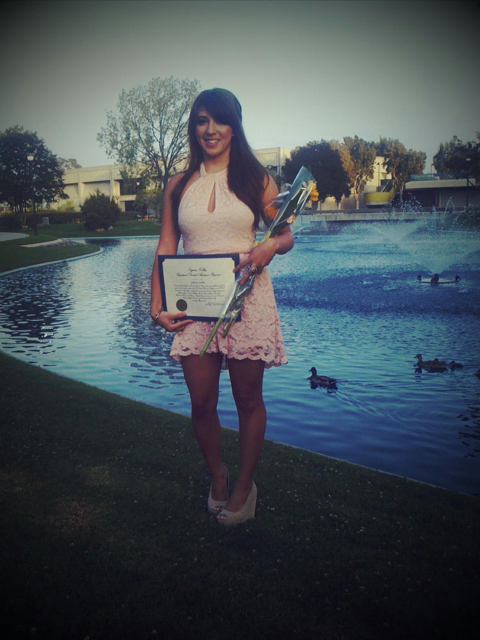 Melissa Pope, a photography student who also attended the college as Melissa Coffey, was injured in the shooting. She is well known in our Photography Department and has taken many courses in the program, although she is not enrolled this semester. She was released from the hospital late Monday afternoon and is recovering from her injuries.
Please keep in your thoughts all who have and are continuing to suffer after this devastating event.
Save