Hundreds Participate in March 14 #NationalSchoolWalkout
More than 200 Cypress College students, faculty, and staff came together at the Pond to honor the 17 lives lost at Marjory Stoneman Douglas High School in Parkland, FL and stand in solidarity with students across the nation for the #NationalSchoolWalkout. The Associated Students organized the March 14 event, setting up 17 empty desks and chairs on the Bridge to symbolize the Parkland victims.
"This event is to show support to those who will no longer risk their lives waiting for someone else to take action," Associated Students President Maria Alvarez said. "The Associated Students hope to promote activism, awareness, and show that students are ready to take control of the world around them. Therefore, we aspire to help students find their voice, build confidence, and stay on the path to be engaged citizens."
A.S. members wearing white ribbons of remembrance read aloud the victims' names, then called for 17 minutes of silence, one minute in honor of each life lost. Following that, students read aloud short biographies and quotes from friends and family of the victims reported by the news media.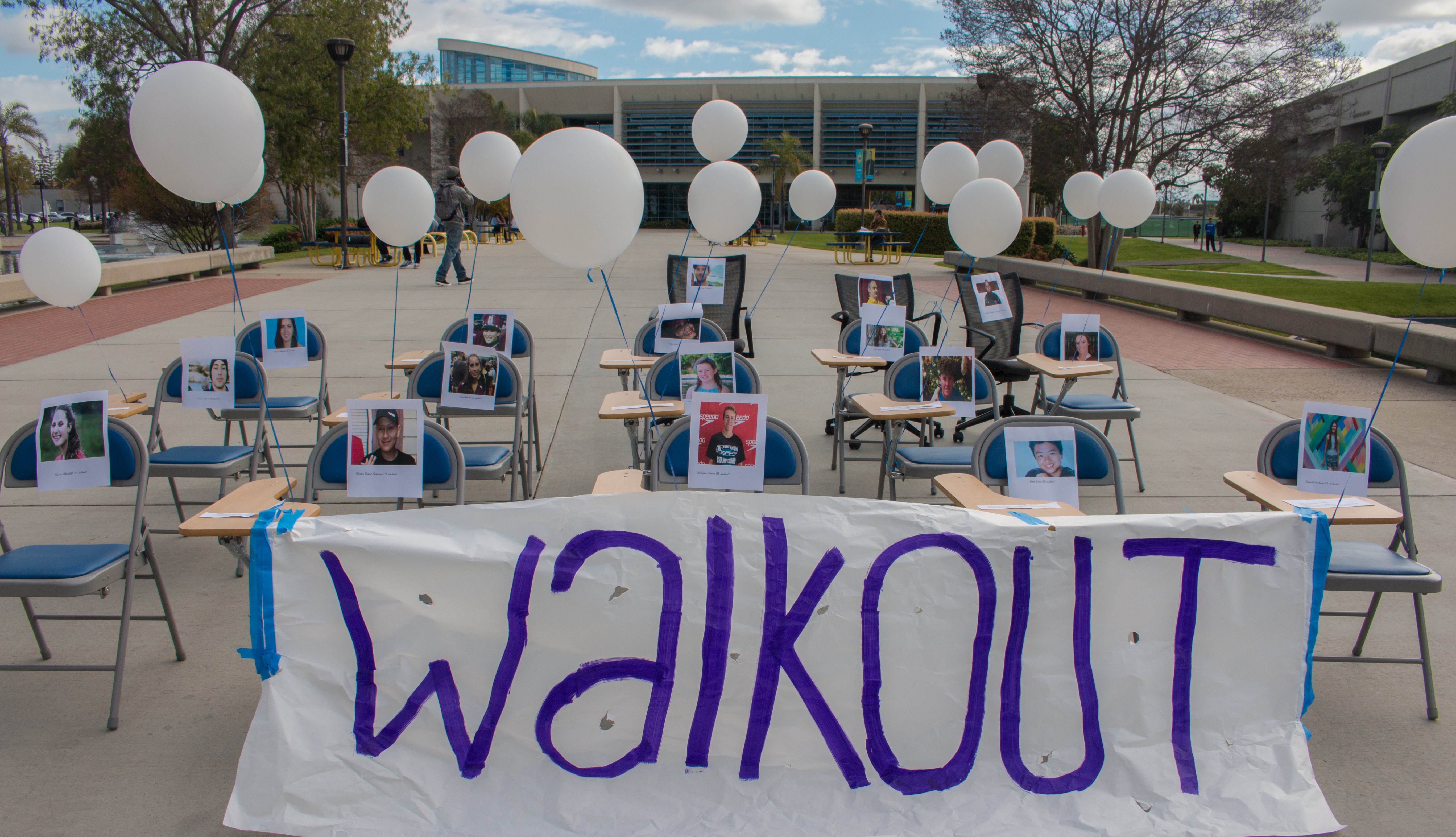 After the event, Claudia Cristales, a second-semester Cypress College student, said of the event, "It wasn't about gun control or anything like that. It was just for the students, nothing political, to bring attention to the students' lives that were lost."
"That could have been our school, so I sympathize with them, the families and friends who lost someone," added Vanessa Moran, a third-year Cypress College student. "It's nice that our school has directions for what to do when there's an active shooter on campus. It gives us instructions and it's throughout the whole school.
"It's things like that, they help," she said.