Cast Your Ballots for A.S. Officers
Elections for positions on the Associated Students Council for the 2018-2019 school year are April 16, 18, and 19 (Monday, Wednesday, and Thursday) from 11:30 a.m. – 1:30 p.m. at the pond, so be sure to cast your vote!
You must be a current Cypress College student to be eligible to vote. Please present your Cypress College student ID with current A.S. sticker, or a printed copy of your spring 2018 class schedule with photo ID.
President
Robert Mounce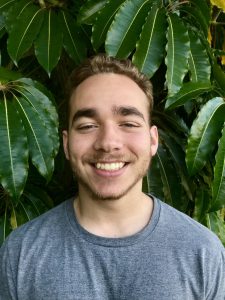 I believe I am the most qualified because I have the most experience. I have served as elected Executive Vice President as well as appointed Vice President of Student Organizations. I have worked with campus clubs as well as campus staff. I have been working with Associated Students for two years. I believe I offer a leadership role, as well as making AS more efficient if I were elected.
My main goals and objectives for the upcoming term would be first to make Associated Students more efficient as well as make Associated Students' presence on campus more visible as well as make students know of their resources that they have on campus.
I would try to change events to become more smoothly as well as advertise them a month before the actual event. I would change the way students speak up with a monthly table of changes students would want to change as well as other ideas they have and execute them to best of our ability.
—–
Executive Vice President
Gricelda Weed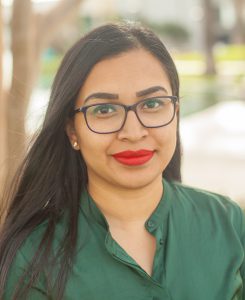 Mission Statement: To uphold equitable academic excellence, increase diversity and inclusion through a collaborative student council.
I believe I'm the most qualified for the Executive Vice President position on the Associated Students Council due to my well rounded knowledge and experience of student government. Most importantly, the understanding of the constitution and by-laws, which I currently uphold as Vice President of Public Relations. I have experience in collaborative leadership roles; I thrive in high impact positions that focus on the greater good of students. Previously, I have fulfilled the role of Associated Students Senator, which allowed me to serve as a student representative in shared governance and district levels. I aspire to represent Cypress College with the utmost integrity.
My main goals and objectives, if I'm elected, will be to advise the President of Associated Students in collaboration with our student council, upholding the constitution and by-laws, promoting the importance of student voice and representation in academia. It is my goal to continue Associated Students' hard work and dedication. I would like to implement a collaboration with our Cypress College divisions, programs, clubs and organizations in order to achieve an informed student body at Cypress College.
In my opinion, I believe Associated Students needs to focus more attention on community outreach. If elected, it is one of my goals to create a social action initiative at the Cypress College Swap-meet with intentions of reaching the underserved community. I envision Cypress College Associated Students serving our local community with career development resources, testimonies of first generation students, and information highlighting the accessibility of pursuing a higher education. Another focus should be, Associated Students partnering with the Cypress College bookstore, in order to create a progressive brand representative of being a Premier Community College. Thereby, creating a committee to provide collaborative opportunities for the student council to share feedback and take part in ordering a variety of promotional merchandise showcasing Charger Pride!
—–
Vice President of External and Internal Affairs
Diondre Hollingsworth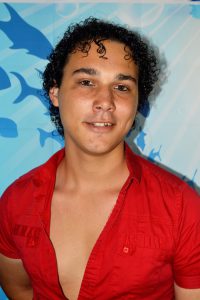 I have served one year on the associated student executive board as vice president of campus and District affairs. With the merging of that position and vice president of external Affairs I believe I am the best equipped to handle the merged responsibilities of those positions for this next year. I believe AS can improve its efficiency in gathering student body metrics and representing the student opinion here on campus. By chairing the associated student subcommittee of internal and external affairs I will maintain adequate student representation in all shared governance faculty meetings and represent our school at the state level for statewide policy.
—–
Vice President of Fiscal Affairs
Angiel Mendieta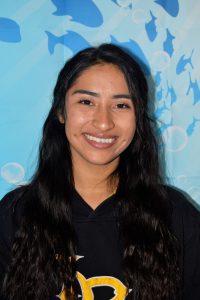 I have been the Vice President of Fiscal Affairs for over three semesters : appointed by the A.S Council in spring 2017 and than elected by the student body for 2017-2018. I have the experience and knowledge as the VP of Fiscal Affairs to be given a chance by the student body to be re-elected.
My goals are to help the A.S. Council as well as the student body know where their money is going to and to who. To be able to use all the funds properly and make sure that the students are being given what they deserve from purchasing their A.S. Stickers. I also want to keep learning from this position on how to do my job better and be able to achieve these goals I've set out. The students are giving each year the council the trust to run A.S properly and I want to keep that trust by performing to the best of my abilities.
A.S needs to focus on being more inclusive with other students. I would start by inviting more students to our open business meetings and taking my time to explain how A.S. runs. I would also work for the council to have more efficient communication to improve the task at hand. Lastly, the A.S. council needs better communication with the Inner Club Council. I will work closely with the VP of Student Organizations and the club representatives through monthly workshops and attend ICC meetings to have better communications with club members.
Monica Santana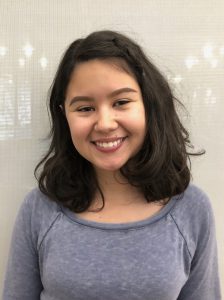 I am the most qualified person for this office because I have complete knowledge and understanding of what Associated Students represents and what we have to offer as an organization for the student body. I have 6 semesters of A.S experience including 4 semesters of being Executive Secretary on the A.S executive board. I am no longer able to serve in that position because I have met the maximum amount of terms there is to one position. I am fully capable of excelling as Vice President of Fiscal Affairs since that position has the most communication with Executive Secretary and I know what VP of Fiscal Affairs requires and the type of responsibilities and deadlines I need to meet.
My main goals and objectives are to be efficient, on time, and responsible. VP of Fiscal Affairs requires meeting weekly deadlines and keeping up with weekly requested funds and my main goal is to make sure I am on top of the purchase requisitions and make sure clubs and A.S events get their funds in a timely fashion without worrying about not getting the funds in time. Another goal of mine is to be on top of the A.S. budget as much as possible to refrain from overspending so we will not have to worry about not having enough funds to spend for any particular event or outing. Another goal of mine is to have this position communicate strongly with clubs.
I believe A.S. needs to focus more attention on trying to reduce the costs of certain A.S events by budgeting ourselves beforehand so we request almost the exact amount we will use instead of estimating and not knowing till adding all the receipts up how much we actually spent on that particular event and realizing we probably could of spent the funds more wisely. That will lead to accurate and efficient annual budget updates since we will know exactly how much we spend on each A.S event. I will help improve that by keeping up to date with the funds requested and help any officer out with calculating the expenses of events before they are requested. A.S also needs to remind and let clubs know beforehand every academic year that there are club grants available for them every semester since many clubs I have talked to do not even know there are grants available for them. I will improve that by talking to each active club or club president individually and explain the process of obtaining club grants and what they can and cannot spend their funds on.
—–
Vice President of Public Relations
Elise Cunanan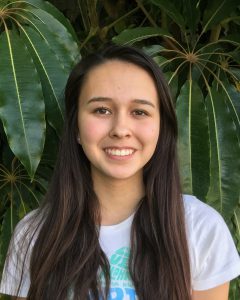 I believe I am most qualified for this position because I have been on the AS council for 2 semesters and believe that I have the communication, collaborative, creative, and critical thinking skills to complete the responsibilities of this position. In the past few weeks I have made posters for High School Senior Day and other events that have helped prepare me for this position. I enjoy creating, designing and writing which is something this position has to offer. The opportunity of this position is a great chance for me to get more involved in AS and Cypress College.
I am hoping to achieve getting more involved in AS, getting more active on social media publicity and displaying my creative abilities through the position. I also hope to achieve being more capable of bringing more changes and improvements that can help the school to the AS council and be more in touch with other instructors and staff about AS on campus. In addition I would like to improve my communication and speaking skills so I can grow as a person and have more
One thing that I feel AS needs to improve more on is its involvement in social media and I would like to see the AS Instagram page up and running again. I would also like to see them be more in touch with not only our clubs but also with the programs as well such as the Teacher Prep Program, Stem program, Honors program, etc. I also think that we should make the school more aware and involved as to who we are and what we do as an AS council.
—–
Senator
Brandy Hoffart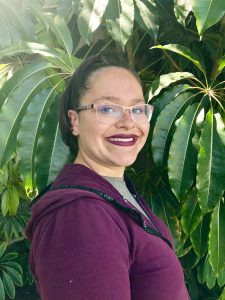 I am committed to Associated Students and possess strong leadership skills and want to make a monumental impact as a Senator. Serving as a Senator will give me an opportunity to grow and advance in Associated Students. I know particular issues that need to be addressed in order to create a better campus environment. As an appointed Senator I will represent you, the Cypress College student body, and advocate concerning important student policies including political issues. I will report and provide important recommendations to the Associated Student Council regarding pressing student related campus policies and political issues. I will also serve on the Campus and District Affairs Committee and participate in the Associated Students Public Relations Committee.
Associated Students needs to focus its attention on student outreach and resources available to students. We have a food bank on campus and I would like to see and assist in creating more student beneficiary programs similar to it. The food bank needs more funding because they are low on supplies and there is a high demand for food assistance on campus.
Christine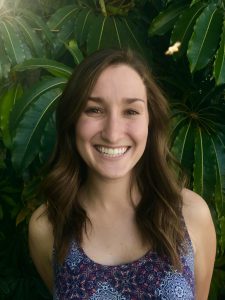 I believe I am the most qualified person running for the office of Senator not solely based on my qualifications, but greatly so based on my heart for the position. I am passionate about standing up to the face of injustice and saying enough. I desire more than anything to provide each and every Cypress student with a voice on their college campus and in front of the state legislators. In high school I served as a board member for the Fellowship of Christian Athletes club on campus for two years allowing me to build valuable leadership skills and learn how to create and maintain positive team relationships. Furthermore, I am highly organized, a characteristic further developed having worked as the head of the Termite Department for a pest control company. During my time working with the company, I oversaw the scheduling of employees, customer relations, updating our filing systems, and creating initiatives for improving customer satisfaction. These experiences have prepared me for the position of Senator, where I intend to use all my gained skills for the benefit of the Cypress student; so your voice is heard.
My main goals and objectives if elected as Senator are very student focused. I would like to present more opportunities for direct voicing of the students through various means such as: taking surveys to gather student opinion, hosting panels where students can inform faculty directly of their expectations for classes and faculty members, and hosting panels oriented towards eliminating any prejudices, no matter how big or small, that exist on our campus and orienting us instead towards reconciliation.
I believe A.S. needs to focus more on the promotion of A.S. itself as many students are unaware of the many resources and opportunities for voicing their opinions, let alone the existence of A.S. To improve upon this I will push for A.S. members to appear in classes at least once a month to provide a quick explanation of who we are and the opportunities available for students.
Presten Jimenez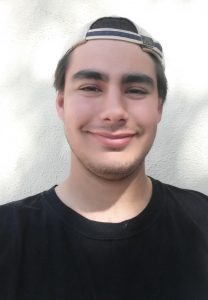 I think I am the most qualified for this position because I have first hand experience of restarting a club and running a club. Being president of the Creative Guild gave me the knowledge of what smaller clubs need in order to grow in the right direction. When I first became president there were only three people, now the club has grown to 15 people. Along with this I have learned the different styles of leadership, planning an agenda, following an agenda, and organizing events.
My main goals if I were to be elected for this position would be to help with the growth of smaller clubs, make the presence of clubs more known across campus, and to plan and organize more events specifically for the clubs. I have made a suggestions list for people who have smaller clubs or want to start a club. In this suggestions list there is advice on how to get your name out there, how to best represent your club, panning an agenda, and other advice from my personal experience. I also plan to have information about the clubs at Cypress posted on the boards around campus which will make it more accessible along with having that information posted in the student activities center. If a club wins club of month along with having their name, meeting times, and small passage about their club on the website, I want to also post it on the boards for students to see. I believe that there are not enough events on campus dedicated to bringing the clubs exposure during the middle or end of the semester. This is typically the time when clubs start to lose their members. I have already helped organize the club art exhibit that will happen on the 23rd and 24th of April.
I think A.S. needs to focus their attention more on the perspectives of the students rather than viewing things through the eyes of having a role in our student government. Along with this I think A.S. needs to put more of an effort to put their faces out there. Meaning that many people are unaware that there is a student government on campus. I think if we walked the halls during holidays or stressful times such as midterms and final and gave back to the student it would help increase our presence. While doing this we can ask students what concerns or suggestion that they have. This will allow A.S. to connect with the students more and put a smile on their face when they receive a little treat.
Timothy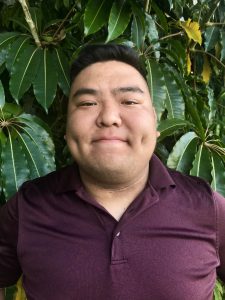 I think I am the most qualified because I have a heart for people and really care about helping others
My main goal is to talk to everyone I see in campus and ask them if they have any problems with the school and what AS a can do to improve things.
AS needs to focus more attention on bringing more school spirit. I will make sure more people are involved
—–
Activities Coordinator
Kyla Salas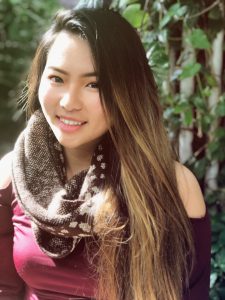 Kyla Salas is my name and change is my game! I am a first year student running for Activities Coordinator to serve YOU.
In High School I specialized in Speech and Debate and was also a three year Executive Board Member and President of the Cypress Future Business Leaders of America Team, all the while balancing Honors and AP Classes.
Currently I am studying Computer Science and Engineering and participating in the STEM Program. Furthermore, as an advocate for mental health, I plan to create an awareness day that provides a FREE THERAPY SESSION for students. Besides this main platform of MH advocacy, I plan to bring the student body together through fun and productive activities around campus for a more welcoming environment.
—–
Executive Secretary
Jeremiyah White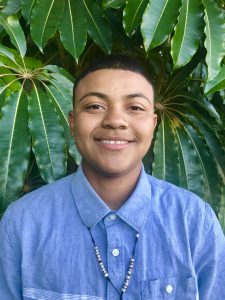 I feel I would be the most qualified for the position of Executive Secretary because I have had previous experience in a senator position in the creative guild; a club we have on campus. I have also been in JROTC and held an office position for two years.
My goals are to perform at my absolute best and help the A.S council achieve the goals set out to help the student body.
In my opinion I feel that AS should improve on making ourselves visible on campus. One of the things I have noticed is many of the students that attend the college are unaware that a student government exists. I would assist in help the recruitment for our organization as well as assist making ourselves known in the best way I can.
—–
Student Trustee
Maria Isabel Alvarez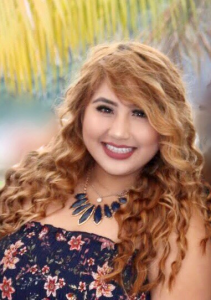 I, Maria Isabel Alvarez, strongly believe I am the most qualified to serve as the Student Trustee next year because I obtain a fierce passion to want to make change for the students. Since I have attended Cypress College, I have been in student government serving for the students. I am currently the Associated Student President. I couldn't be any prouder of my team and I. During my presidency, we got things done! We brought forward new ideas like the solar powered charging stations, accomplished new milestones for the student body by expanding the awareness of our food pantry on campus and working with local companies. We also revamped the relationship the student government has with their student body by standing in solidarity together in the #NeverAgainMovement or supporting our Dreamers by creating DACA forum. I also upheld the position of Vice President of Campus Activities. I organized all events on campus and outreach events as in welcome back, club rush, sex day, and finals fuel. Through sitting in shared governance meetings, to serving hot dogs, passing out free scantrons on the week of finals and seeing the smiles on the student's faces, I have seen the need for an active student government council.
Currently as my Presidency comes to an end, I can't help but think, " Man, I have some great ideas for the student body still left." I believe if I was elected Student Trustee, I would be able to accomplish these goals faster and more efficiently. I want to build a relationship with OCTA and have Cypress College Students ride for free with just their student ID. I want add to the syllabus criteria and make it mandatory for teachers to go over the fastest exit ways, location of fire extinguishers, and what to do incase of an active shooter. Safety and Student Success are my main concerns. I have had the pleasure with creating relationships with students, club members, faculty, personal, and classified. I hope to utilize all my knowledge, resources, and connections to do an amazing job as Trustee.
Confidence must be restored in student government where students feel they can come to the the council and express their needs. I value student's opinions, ideas, and concerns when making ANY decision. I also have an open ear and honor minority groups in a way that is fair and just for all groups and all the students as a whole to feel heard. I am familiar with this institution and I am ready to begin making change for the betterment of our campus, our community, and our future. My strength is definitely student interaction with education. I am well rounded organized and a heck of a multi tasker. I am also a business major who will be innovative and get things done in an outstanding matter. I am determined to excel all expectations and be a memorable Student Trustee. To do that, I want to continue to provide my knowledge ideas and experiences to continue contributing to our campus and Student government as Student Trustee.
Daniel Sebastian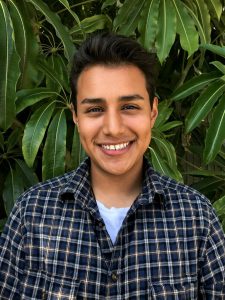 I believe I am the most qualified for this position of student trustee, mainly because I already have a year of experience doing this position, & this past year I have drastically changed the way this position presents itself. I have changed it from it being a position of mystery; to being an open. For example, changing it by being free for discussions and hearing the general concerns and voices of our students & trying my best to present the popular interest of students to the Trustees of Cypress & Fullerton. Also I have a genuine interest in helping our fellow students & assisting the student body grow whenever possible. If anyone ever needs a helping hand I am always there when I can. Having a year of experience behind my belt means that I can do this position even more efficiently than last year, I've learned the twists and turns there are to being in this leadership position. So by having me in office I can guarantee that we can all continue to grow as students and make changes for the better; together.
My main objectives and goals for this up coming year is to be more connected. By that I mean; having more public discussions with our A.S Government & students to find out what they think needs to change on our campus, or also what are things we appreciate about campus. This would be a main objective, to improve the quality of student life on our campus.
I believe that A.S. needs to work on getting people more involved in advocacy and getting people to join the government council. I will try to address this problem by talking to more students around campus & getting them excited to come join & see what we're all about.