3rd Annual Yom HaShoah Ceremony Honors Survivors, WWII Vets
Stories of survival were recounted, heartfelt thanks to American liberators given, and songs of faith and hope shared at Cypress College's 3rd Annual Yom HaShoah Holocaust Day of Remembrance event on Tuesday, April 17.
"Before I give you a glimpse of what transpired when a 10-year-old kid goes through hell, I just want you to be aware that you live in a land of plenty, that you enjoy the freedoms, and you should cherish every minute of them," said Holocaust survivor Sam Silberberg during the event. "When I look at this diverse crowd, I just enjoy seeing the diversity and the love that you inspire all around you."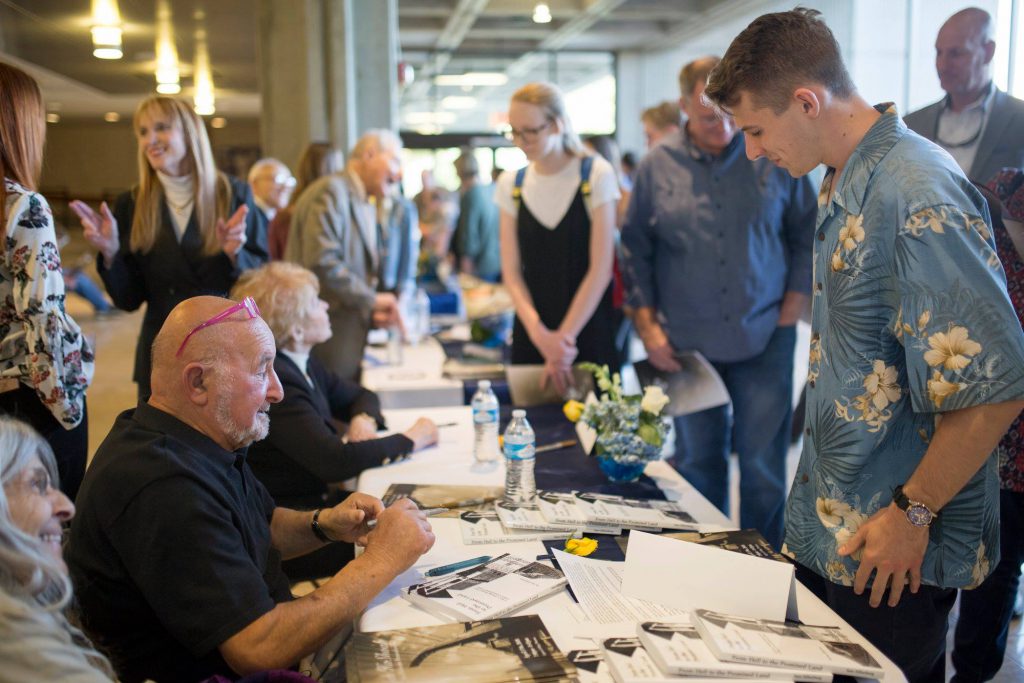 Survivors Silberberg, Gerda Seifer, Piri Katz, Dr. Jacob Eisenbach, and Harry Lester, were available for a meet-and-greet prior to the event. They were joined on stage during the ceremony by World War II veteran Dr. Henry Nahoum, who was recognized for his service and involvement in liberating the death camps. Joseph Germanero, father of Cypress College employee Betty Germanero, was also recognized posthumously.
Nahoum's daughter, Bonita Nahoum Jaros, performed several songs from the ghettos and camps. She was joined by dancers from the Cypress College Dance Department and visual effects from Media Arts Design Professor Kati Anguelov.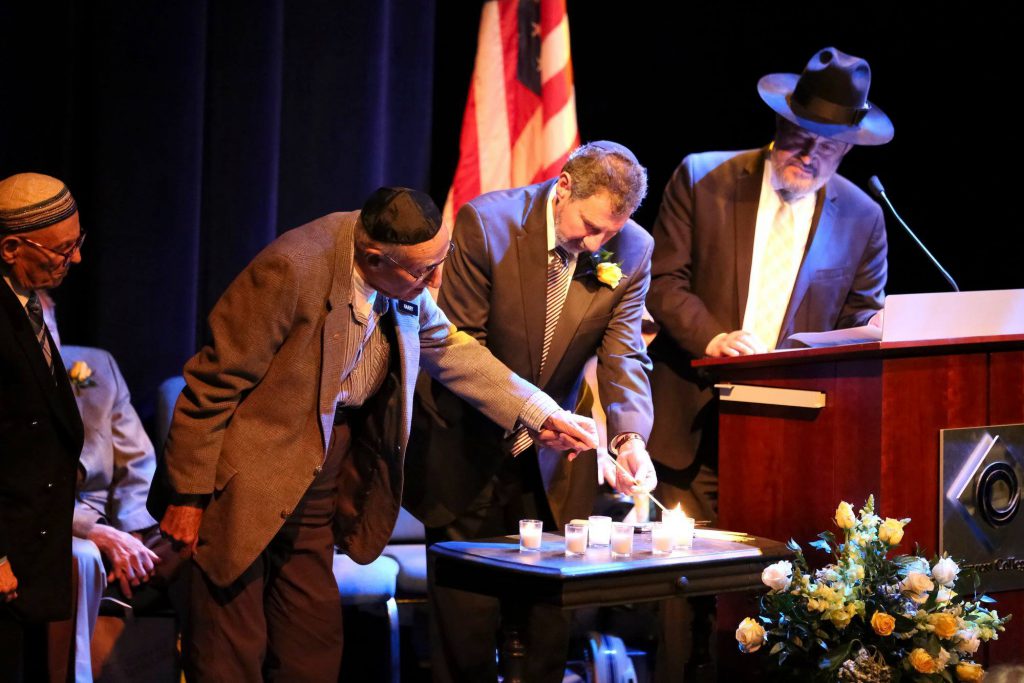 During the lighting of memorial candles, second-generation survivor and Cypress College staff member Rick van Beynan joined the five survivors on stage.
The emotional event was held in the Cypress College Theater. Livestreams were available on the Cypress College UStream and Facebook pages. Both continue to be available for view online. In addition, the edited full-event video is available on the campus YouTube channel.
Photos Courtesy of Cristina Gutierrez Omoir Photography