Students Present Research at ART+POLITICS
Cypress College art students presented scholarly research at ART+POLITICS, the 2nd Annual Community College Art History Conference that took place at the UC Riverside ARTSblock on Saturday, April 14.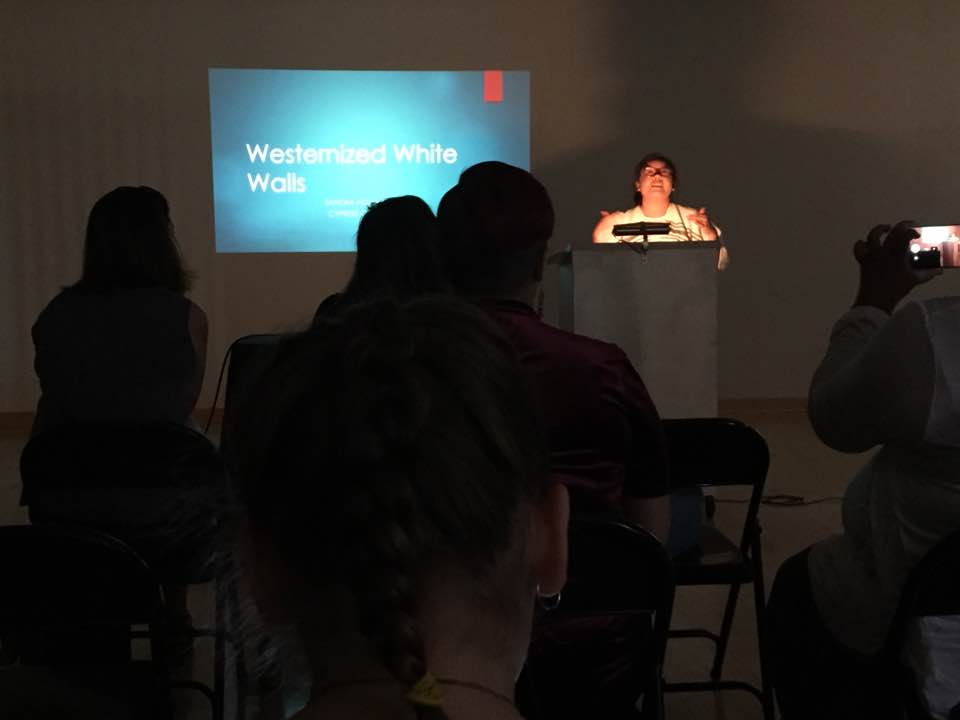 Pondering the question "what is beauty," art history major Sandra Alvarado presented "White Westernized Walls," an incisive and moving presentation on the work of artist Thien Nuygen and the enduring personal and political legacies of colonialism.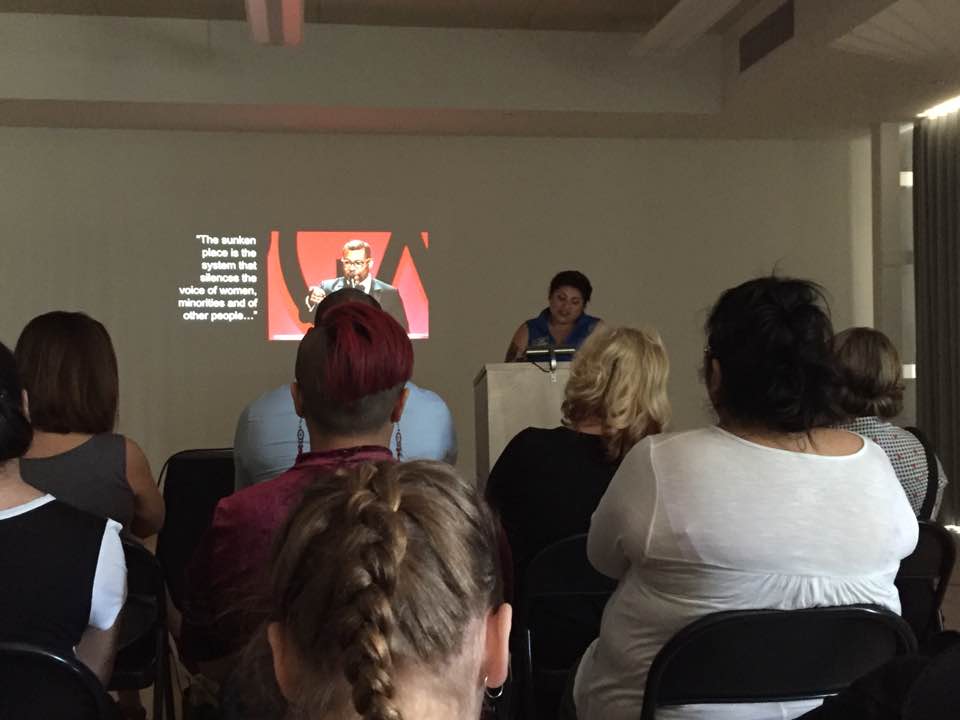 Presenting "Get Out: An Evocative Symbol of the Marginalization of People of Color in America," film studies major Randy Cruz quoted both the movie sound track and director Jordan Peele when she concluded, "The sunken place is the system that silences the voices of women, minorities, and other people…Racism is not dead, it is hidden in plain sight. Stay woke."
ART + POLITICS is organized by Cypress College, Fullerton College, and Cerritos College faculty and students, as well as regional university students. The conference aims to provide community college students with the opportunity to present their first scholarly work in a university setting.